"This area has voted heavily and consistently Republican and voted for Youngkin, and to have that happen is disgraceful," said Roy Ford, chairman of the Pittsylvania County Democratic Committee.
Youngkin's actions appear to be purely political and reflect presidential ambitions on the governor's part, Ford said.
Danville and Pittsylvania County Republican leaders did not return calls Tuesday from the Danville Register & Bee seeking comment.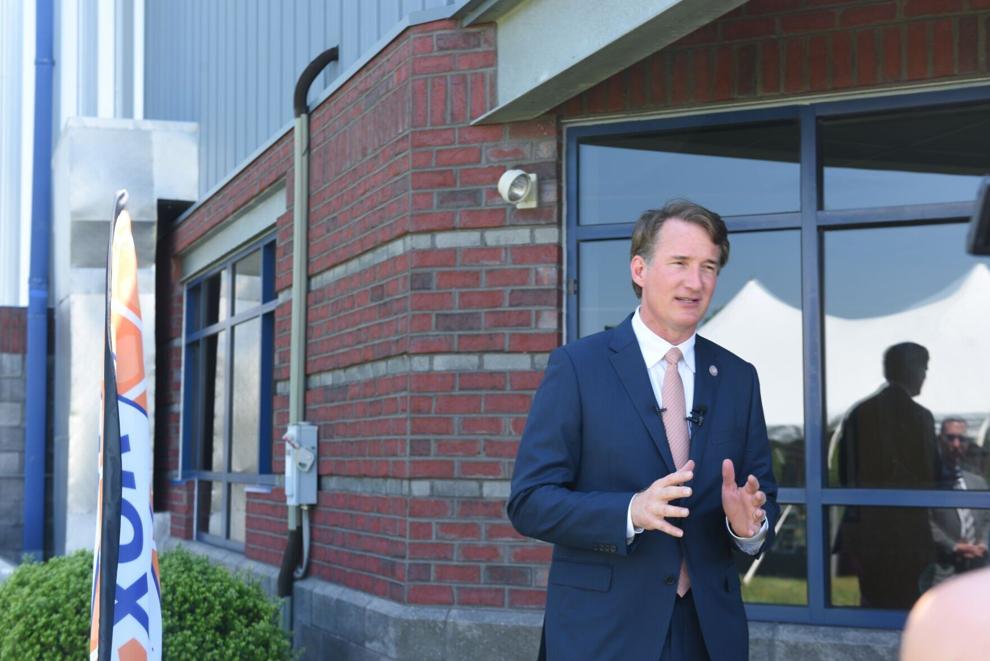 More than $200 million has been spent over 15 years to make Berry Hill a premier site and the largest publicly owned site in the Southeast. The plant would have built lithium iron phosphate batteries for Ford's electric vehicles.
Youngkin put a stop to the Dearborn, Michigan-based automaker's plans for Virginia in December because of its partnership with Contemporary Amperex Technology, a Chinese company.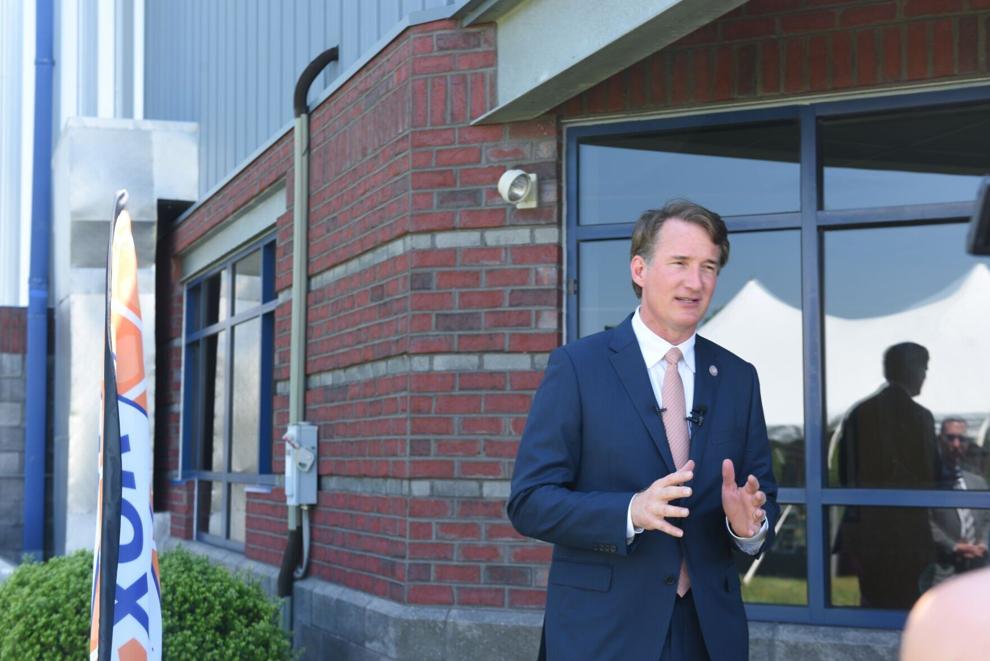 "It's a shame that he would put the interest of his presidential ambition in front of what's good for the people of Southside Virginia," said Joshua Norris, vice chairman of the Danville Democratic Committee.
The project would have provided thousands of jobs to an economically depressed part of the state — politics should not cost anyone their livelihood, Norris said.
"I hate to see hot-button presidential issues hurt the area that I love and raise my family in," he said.
Virginia House Majority Leader Terry Kilgore said Tuesday it is important to bring "the right jobs" to the Danville area and other parts of Virginia.
Kilgore cited a Bloomberg report in December that Ford Motor Co. "was planning to run this proposed electric vehicle plant through a conglomerate that coordinates closely with the Chinese Community Party." He said Ford planned to seek millions in tax credits for domestic clean technology manufacturing facilities, but that Ford was not qualified to do so because the plant would have been operated by the Chinese.
Every day, Stacy Zimmerman waited for her daily phone call from the Richmond City Justice Center. It had become a part of her routine – a habitual, unspoken promise between her and her nephew, Steven Carey.
"So yes, Governor Youngkin was right," Kilgore said. "We don't want to go back into what happened in Appomattox," he said, referring to deal with a Chinese firm that fell apart during Gov. Terry McAuliffe's administration.
One former Danville city councilman who spoke to the Danville Register would not comment on the situation.
"I don't want to get involved in what could still be an ongoing process," said Fred Shanks, who also used to serve on the Danville-Pittsylvania Regional Industrial Facility Authority.
RIFA, a joint entity that includes members of Danville City Council and the Pittsylvania County Board of Supervisors, owns the 3,500-acre industrial mega park.
Shanks did say, however, "I do understand the governor's concerns for the issues [surrounding] China and the Communist Party and their activity in the United States."
Tim Barber, a former county supervisor who represented the Tunstall District where the park is located in southwestern Pittsylvania County, recalled meeting with the late Westover Supervisor Coy Harville and then-county administrator Dan Sleeper to discuss forming the park for the first time.
They met in Sleeper's office in Chatham around 2007 or 2008, Barber recalled.
"I remember the first conversation," Barber said. "We were there in the very beginning. We had to piece [the land] together and then make it a regional park project."
Talk of forming a mega park among local officials had started after Toyota wanted to build a new plant.
"We didn't have anything to offer," Barber said.
The fact that Ford had its sights on the mega park means "we're getting really close" to bringing a major manufacturer to the site, Barber said.
As for whether Youngkin's rejection of Ford could jeopardize future efforts to bring in another industry, Barber wouldn't say.
"I'm not in politics any more," Barber said.
From the Archives: Monumental Church
Monumental Church on East Broad Street was built in 1814 as a memorial to those killed in the 1811 Richmond Theater fire. This fire killed 72 people including Virginia's governor. That night, nearly 600 people had filled the theater for a post-Christmas day performance which was a local highlight of the holiday season. However, disaster struck when a chandelier was raised into the rafters before it was completely extinguished and in mere minutes, the building was consumed by flames.
The building was designed by Robert Mills, America's first native-born architect and the only architectural pupil of Thomas Jefferson, according to the Historic Richmond Foundation which owns the building today. Mills won a competition to construct the memorial in 1812. The 70-foot octagonal auditorium was accentuated with Roman, Greek and Egyptian motifs and funerary imagery. The Richmond church is considered the most elaborate example of the four domed churches that Mills designed during his career. Nationally, it is considered one of the earliest and best examples of Greek Revival.
Monumental Church was deeded to the Medical College of Virginia in 1965. In 1971 it was designated a National Historic Landmark and Historic Richmond received the building in 1983 and continues to maintain it today.