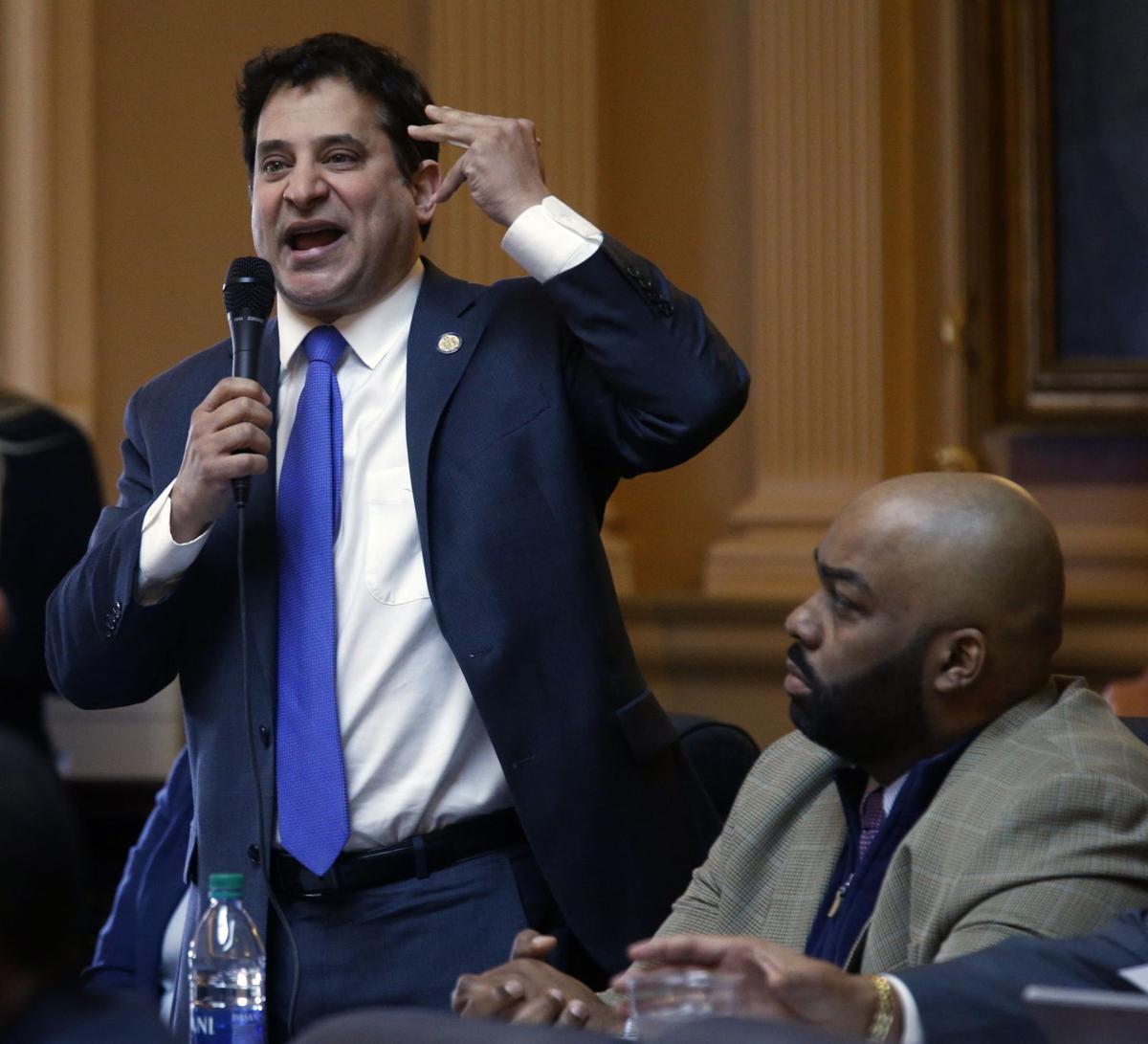 Del. Mark Levine, D-Alexandria, has become the 12th candidate to announce for lieutenant governor, noting Monday that he would be Virginia's first openly gay person in statewide office.
"Injustice really gets under my skin," Levine said in a statement.
"All our lives we've been told 'that's just the way things are.' But I've found — if you're persistent and creative, get the details right, and work with others of good will — even the toughest problems can be solved. So when I hear something is 'impossible,' that's my cue to get to work!"
Levine, a lawyer, pledged to make the part-time post a full-time job. He said he would visit all 133 of Virginia's cities and counties as lieutenant governor and assist the governor in connecting with Virginians.
"To heed Virginia's voices we must hear them first," Levine said.
Levine, 54, has served in the House since 2016. He has a degree in economics from Harvard, studied at the Université de Neuchâtel, Switzerland on a Fulbright Scholarship and received a law degree from Yale.
In 1994, he sought the Democratic nomination for a U.S. House seat in Northern Virginia's 8th District. Don Beyer won the nomination and the seat.
Levine is known in the General Assembly as an advocate for transparency and for gun control.
In 1996, Levine's sister, Janet Levine March, who lived in Tennessee and illustrated children's books, was murdered by her husband, Perry March. Mark Levine says the first bill he drafted was a law Tennessee passed to protect victims of domestic violence and their children.
This year, he sponsored a proposed assault weapons ban that cleared the House but stalled in the Senate, where four Democrats on the Judiciary Committee joined Republicans to defeat the measure.
Levine was a key House opponent of the redistricting amendment that voters passed in a November referendum.
In 2016, Levine co-founded the Transparency Caucus with Sen. Amanda Chase, R-Chesterfield. Among his concerns about the state's new redistricting commission is that if the legislature deadlocks and the matter goes to the state Supreme Court, the public could be shut out. The court does not livestream its proceedings or deliberations.
Levine also wants Virginia to join a move to decide presidential elections by popular vote rather than by electoral votes. The legislature carried over his bill until next year.
Levine is the eighth Democrat to announce a run for lieutenant governor next year.
Other Democratic candidates seeking the Democratic nomination are Del. Elizabeth Guzman, D-Prince William; Del. Hala Ayala, D-Prince William; Del. Sam Rasoul, D-Roanoke; Sean Perryman, president of the Fairfax County NAACP; Norfolk City Council member Andria McClellan; Paul Goldman, former chairman of the state Democratic Party; and Xavier Warren, a lobbyist for nonprofits and an NFL player agent.
Four candidates have announced bids for the GOP nomination: Del. Glenn Davis, R-Virginia Beach; former Del. Tim Hugo, R-Fairfax; Northern Virginia business consultant Puneet Ahluwalia; and Lance Allen of Fauquier County, an Air Force veteran who works for a national security and technology firm.
(804) 649-6645
Twitter: @AndrewCainRTD