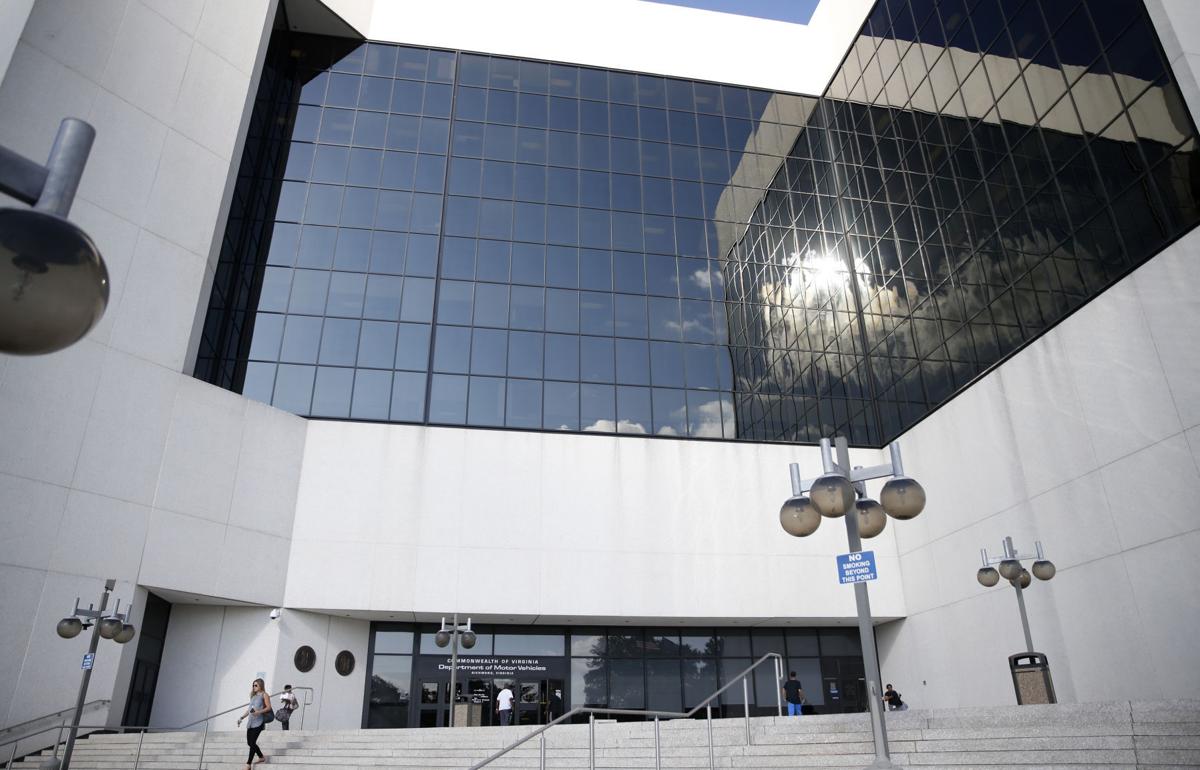 The Virginia Department of Motor Vehicles raised the minimum wage for its employees to $15 an hour less than two weeks before reopening 75 offices across the state to walk-in customer service on Oct. 5 under a new hybrid system that alternates with days that require advance appointments for service.
The reason? About one-quarter of the employees at the office front counters were new, and the state agency is competing with a wide range of businesses for workers in an exceptionally tight labor market.
"We're now competing with Chick-fil-A and McDonald's. ... It's the biggest challenge that we have in providing service," DMV Commissioner Rick Holcomb told legislators on Monday."
Finding people for jobs, especially at relatively low wages and with customer service responsibilities, has gotten much harder during the COVID-19 pandemic, even with the expiration of enhanced federal unemployment benefits early last month.
"Twenty-five percent of our front line had never [worked] in a DMV with walk-in customers," Holcomb said of the first day that walk-in service resumed. "So, in 18 months, 25 percent of our workforce is brand new."
Sen. Chap Petersen, D-Fairfax City, said DMV should be accepting walk-in service every work day or say it can't get employees to return to the office under those conditions.
"It's obvious they couldn't get people to come back to work," Petersen said in an interview, "and as a result, they didn't have walk-up, in-person service."
Holcomb tried to counter that perception in his appearance before the House Appropriations Committee on Monday.
"DMV always has been open, even when we suspended in-person operations," he said. "Our state employees have always been working."
It's not an easy job, he said. Front-line workers must handle a broad range of sensitive transactions — getting new driving and vehicle credentials after moving from another state, proving identify for REAL ID licenses and identify cards, testing new drivers for knowledge and skills, or ensuring that vehicles are properly insured.
"Our job has gotten more sophisticated and we're not paying at that level," Holcomb told the budget committee.
Before raising wages on Sept. 25, DMV paid a minimum wage of about $13 an hour — higher in Northern Virginia because of the cost of living there. Under a state law adopted last year, employers were required to pay at least $9.50 an hour — up from the federally mandated $7.25 an hour — on May 1, escalating to $11 an hour on Jan. 1, $12 an hour in 2023, $13.50 an hour in 2025 and $15 an hour in 2026.
The increased wages cost DMV about $1.7 million, Holcomb said, "but not to do it would have cost us a lot more — because again, we need people at the front counter doing these complex transactions for our customers."
Part of the higher cost is adjustments to salaries for experienced DMV employees to avoid salary compression, a common problem in law enforcement when people are hired at higher market wages than some veterans. DMV employs about 2,300 people, including about 1,200 in full-time jobs.
"Almost half of our employees got a [wage] adjustment," Holcomb said in response to a question by Del. Glenn Davis, R-Virginia Beach. "The easiest way to lose seasoned people is to pay some new people more than your seasoned people."
The agency suspended service in its offices for two months after the pandemic began in March, 2020, and then began requiring appointments for transactions that customers couldn't or wouldn't complete online or by telephone.
During a legislative special session in early August, Petersen and the General Assembly directed DMV to produce a plan within 30 days for resuming walk-in service in an additional 30 days, or Oct. 5.
The agency responded with a hybrid approach that alternates work days between walk-in service and appointments, which DMV said more than three-quarters of customers preferred in a survey. Offices provide services by appointment only on Mondays, Wednesdays and Fridays, while accepting only walk-in customers on Tuesdays, Thursdays and Saturday mornings.
"The appointment system is there for the folks who can plan ahead," Holcomb told legislators. "The walk-in is there for the folks who have immediate needs."
However, the return to walk-in service on three days required DMV to cut the number of appointments it can offer by 48%, from 304,000 to 158,700 a month. DMV also rescheduled 25,000 appointments that fell on days now reserved for walk-in service.
Holcomb acknowledged that reopening DMV offices for walk-in service wasn't easy, even for two and a half days a week. The first day, its offices reached maximum capacity, which is smaller than before the pandemic to provide room for social distancing.
"It's not back to the days where you could sit comfortably for a couple of hours with 100 of your best friends in the lobby," he said.
The average wait across the state has been 38 minutes, but Holcomb acknowledged that people waited more than two hours for service at a few locations.
"The first Saturday was not pretty," he said.
During the pandemic, DMV has intensified its efforts to persuade customers to conduct most of their business with the agency online or by phone. From May 18, 2020, when it reopened its offices, to Oct. 2, the agency conducted 22 million transactions, about 10% more each week than before the pandemic.
"At this point, we've not had to close an office, despite a number of positive [COVID-19] cases that we've had," Holcomb said.