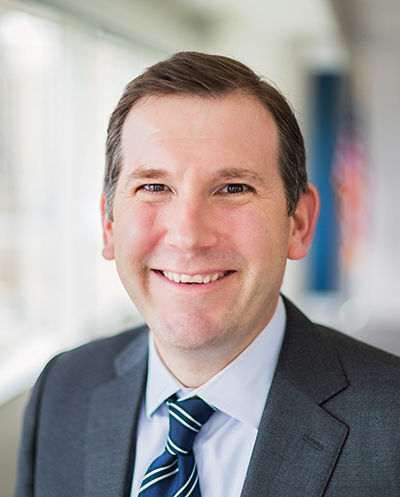 With the impending departure of Stephen Moret, the Virginia Economic Development Partnership has named Jason El Koubi as its interim president and chief executive officer as the state agency begins a national search for a permanent replacement.
El Koubi has served as the partnership's executive vice president since following Moret to Virginia from Louisiana, where he had served as president and CEO of One Acadiana, previously known as the Greater Lafayette Chamber of Commerce. He previously had served as Louisiana assistant secretary of economic development, also under Moret, then secretary.
"For more than four years, Jason has very effectively served as [executive vice president] of VEDP," Moret said in an email update on Monday to the state's economic development partners about plans for succeeding him. "In that role, he has been actively engaged in every aspect of our work, and I'm confident he will continue to serve VEDP well in this expanded leadership role."
Moret plans to leave the partnership at the end of December to become president and CEO of Strada Education Network, a national nonprofit organization that he said "fosters more purposeful connections between post-secondary education and work," which has been one of his personal and professional priorities.
He leaves behind a substantial legacy after taking over an agency in disarray in early 2017, as then-Gov. Terry McAuliffe and the Republican-led General Assembly reorganized the economic development department to fix long-standing flaws the Joint Legislative Audit and Review Commission identified in a critical report the previous year.
Among Moret's achievements was Virginia's victory in the Amazon HQ2 sweepstakes, which ended with the internet colossus choosing Arlington County for the site of its East Coast headquarters, with a minimum capital investment of $2.5 billion and creation of at least 25,000 jobs averaging $150,000 in annual pay. The state's winning incentive package was built around a commitment to invest $1.1 billion in higher education over 20 years to boost the number of degrees in high-technology fields.
Moret said that he and El Koubi would work closely with VEDP Board Chairman Dan Pleasant and the partnership's executive team "to ensure a smooth transition."
El Koubi graduated from Louisiana State University with a degree in biological engineering and received a master's degree in public policy from the London School of Economics.
As assistant secretary of economic development, his portfolio included state economic competitiveness, community and small business development, business intelligence, the entertainment industry, and emergency response and recovery. He also was the director of state economic competitiveness for the office.
Previously, he had served as policy director of the Baton Rouge Area Chamber of Commerce.