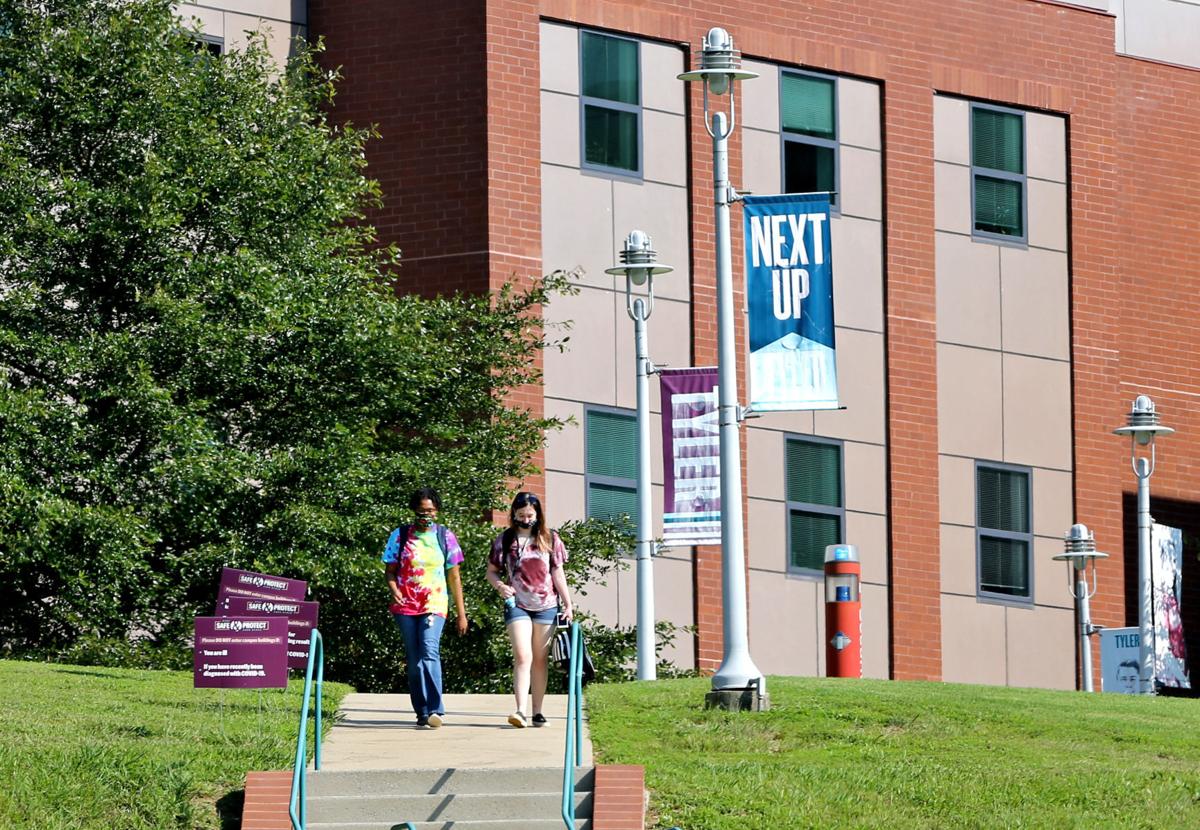 A proposal to make community college free for low- and middle-income Virginians seeking jobs in high-demand fields is nearing the finish line, pending whether budget leaders can work out some differences.
Titled "Get Skilled, Get a Job, Give Back," or "G3," the program would cover tuition, fees and textbooks for around 40,000 students across the state.
The program is among Gov. Ralph Northam's signature campaign proposals, and has received the broad approval of lawmakers in both chambers as the governor nears the end of his last regular legislative session in power.
While the legislation cruises through the General Assembly, budget leaders are getting ready to work out differences over the proposal.
Broadly, the Northam administration estimates that the program would cover people in households with incomes below 400% of the federal poverty level, or $100,000 for a family of four. (Like the federal government, the state would take into account how much a family can contribute toward education costs and any federal financial aid they qualify for.)
Both proposals include $4 million to fund additional counselors within the state's community college system, but the Senate measure includes an extra $1 million dedicated solely to counselors that will work with students in the G3 program.
Both chambers are in agreement about extra support for the most needy students. Students who qualify for the highest amount of federal student aid, and enroll in school full time, would receive $900 per semester to help with the cost of food, child care and housing.
Ted Raspiller, the president of John Tyler Community College in Chester, called the program "exciting," and said it will serve a population of students that faces challenges to obtaining a degree: first-generation college students, who make up a majority of students at the state's community colleges.
"We can't remove that first-generation status, but we can help with finances, and we can help them navigate the system," he said in an interview.
Counseling, he said, can be a lifeline for getting students to completion. Lack of access to information and services like connectivity can derail a degree.
"It's helping them understand the eligibility and matching that with their interest. And then it's working with all of those hurdles," he said.
The program has been described as a boon to the state's economic development prospects by business leaders, who stand to benefit from more workers in fields with low supply. The measure has the support of Amazon, the Virginia Chamber of Commerce, the Virginia Hospital and Healthcare Association, the Virginia Manufacturers Association, and others.
The Northam administration's proposal would leave it up to state government leaders and community college officials to work out which fields qualify as "high-demand." Generally, that includes jobs in health care, manufacturing and technology.
The House version takes a much more proactive approach, listing which community college programs specifically would meet the G3 criteria. The budget proposal the House passed includes specific programs like "respiratory therapy" and "automobile mechanic."
It also gives the legislature the power to add or remove programs from that list, taking into account the recommendation of state workforce officials and community college leaders.
A spokeswoman for House Appropriations Chairman Luke Torian, D-Prince William, said the rationale for listing the programs "was that not doing so opens the budget to an unpredictable fiscal impact; new majors could be added any time with no legislative review and onus on the General Assembly to fund them."
Megan Healy, Virginia's chief workforce adviser, said more flexibility can allow the state to react to market forces, whether it be new industries like offshore wind, or unexpected crises like the demand for health care workers brought on by the pandemic.
"What is high demand can change. Industries change, and you can oversaturate an industry," Healy said.
Virginia has 23 schools in its community college system and roughly 250,000 students. More than half of all undergraduate students in Virginia are enrolled in a community college.
Community colleges face low graduation rates, with fewer than 1 in 5 students completing a degree within three years, according to state data.
To remain eligible, students in the G3 program would have to remain in good academic standing and demonstrate progress toward completing their degree in three years.
(804) 649-6254
Twitter: @MelLeonor_