With just over two weeks left in this election-year session, the General Assembly has dispensed of hot-button issues from abortion to guns, as the Democratic-led Senate and the GOP-led House cancel each other out on many bills.
But much that remains to be done ahead of the scheduled Feb. 25 adjournment, on the state budget and other key issues, which range from tax policy to Dominion regulation to fixes for the state's behavioral health system.
Here is a look at where 25 key issues stand.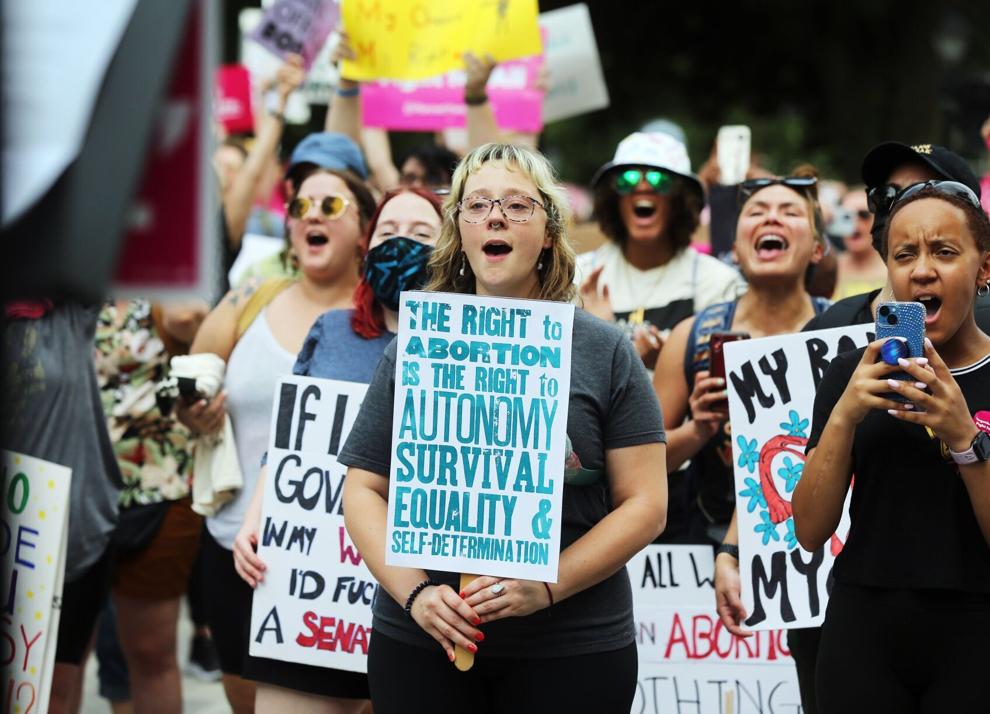 A Senate committee defeated bills to bar most abortions after certain junctures with exceptions for rape, incest and when the pregnant person's life is in jeopardy. These included bills that would have barred most abortions at conception, after 15 weeks and after 22 to 24 weeks. The GOP-led House did not take up its versions of some of the bills, saying they had no path toward passage. The Senate backed a proposed constitutional amendment on reproductive rights. It faces likely defeat in the House.
Senate Democrats rejected Gov. Glenn Youngkin's appointments of Suparna Dutta to the State Board of Education, Colin Greene as health commissioner and former prosecutor John Buck to the Parole Board. Their bid to remove Youngkin appointee Bert Ellis from the University of Virginia Board of Visitors failed on a 20-20 tie vote.
The House and Senate have approved legislation aimed at easing pressure on the state's overwhelmed mental hospitals by allowing people held under temporary detention orders to be released if they are no longer in a mental health crisis. Both bodies propose spending more money than the governor's increase for crisis services, and both propose budget increases to boost Community Services Board efforts to recruit and retain staff.
Virginia has been in the process of setting up a legal market for recreational marijuana after legalizing it for medical use four years ago. When the Democrats led both chambers in 2020, lawmakers spoke of a establishing a legal market by 2024. Now, however, the legislature's intended pace is unclear. Unanswered questions include whether pharmaceutical companies should have a head start in the market ahead of small businesses or others looking to get into the industry, and whether people who are incarcerated for cannabis convictions should have resentencing opportunities. While some bills related to the matter have cleared the Senate, it is uncertain how they will fare in the House.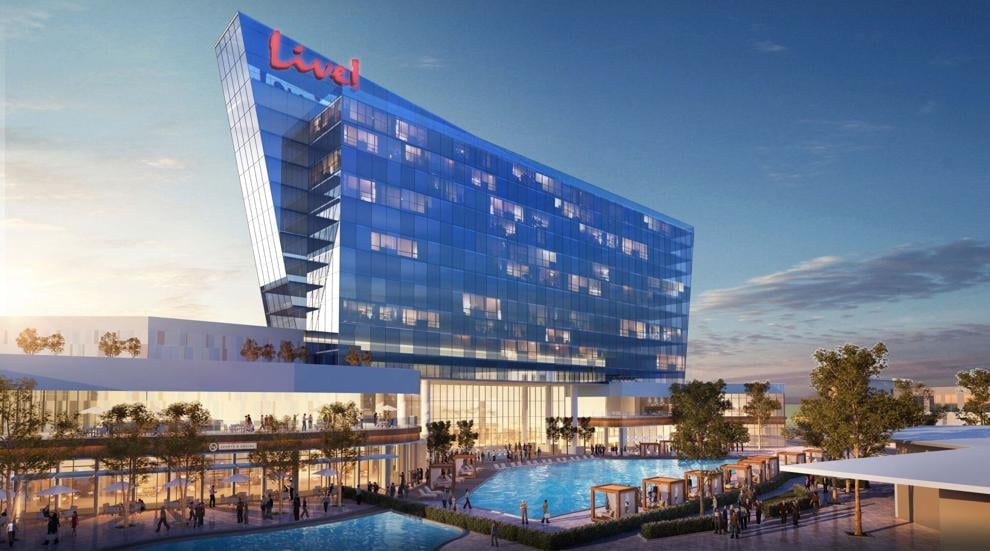 Petersburg is hoping for a different outcome in the Senate for its bid to host a casino and block a rival gaming resort proposed in Richmond. The Senate Finance & Appropriations Committee narrowly defeated one bill to add Petersburg to the list of cities allowed to have casino gaming, but House Republicans approved a bill despite opposition from supporters of Richmond's bid for a second casino referendum. Neither chamber included language in its version of the state budget to address the issue, but anything can happen in budget negotiations.
After Youngkin raised security concerns in his State of the Commonwealth address about entities affiliated with China's Communist Party buying Virginia farmland, the Senate passed legislation to bar foreign adversaries from buying Virginia farmland. The House passed a bill that says state agencies cannot buy goods or services from any company owned in whole or part by a foreign adversary.
Youngkin has said his concerns about Chinese Communist Party influence were one reason why he pulled Virginia out of the competition to win a $3.5 billion battery plant that Ford is planning in partnership with Chinese company Contemporary Amperex Technology.
A number of proposed crime measures passed the House but were defeated in the Senate, meaning they are likely dead for the session. These include measures to make drug dealers liable for felony homicide charges in fatal overdoses; to allow manslaughter charges against someone who kills another person's fetus; and to repeal a law that bars law enforcement officers from pulling over a driver for certain reasons, such as defective equipment or tinted windows.
A House committee defeated a bill to repeal the Community Policing Act, which prohibits law-enforcement officers and State Police officers from engaging in bias-based profiling in the performance of their official duties. The House passed a bill to expand the list of prisoners who cannot ask the Parole Board for early release.
The House and Senate passed bills that add petit larceny to the list of offenses within the definition of "racketeering activity," and measures that make catalytic converter theft a felony.
The House passed a bill requiring colleges to disclose how much money they spend on staffers working in diversity, equity and inclusion. The measure is part of a larger effort by Republicans to crack down on DEI spending in colleges. The Senate defeated a similar bill.
The House and Senate passed radically different versions of bills that began with Dominion Energy's latest idea about how the state should regulate its rates. The House and Senate say their measures would bring customer bills down, but the Senate version authorizes a higher profit rate to help the electric company secure financing for its $9 billion offshore wind project.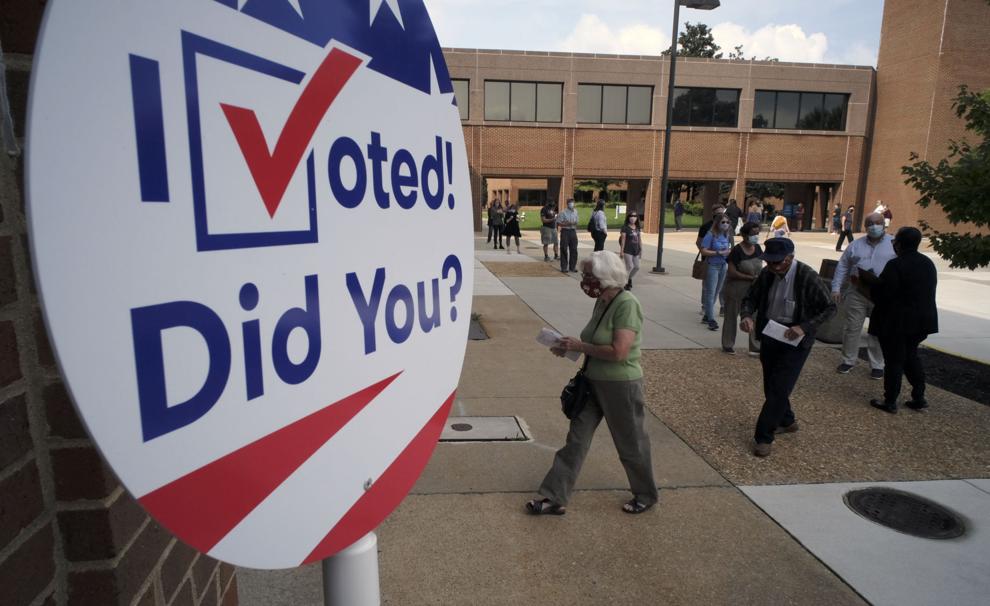 The House passed and the Senate defeated bills to reduce the 45-day period for in-person absentee voting.
The Senate backed legislation to set up a paid family leave program funded through a Virginia Employment Commission tax on employers and employees. The legislation faces an uphill battle in the House.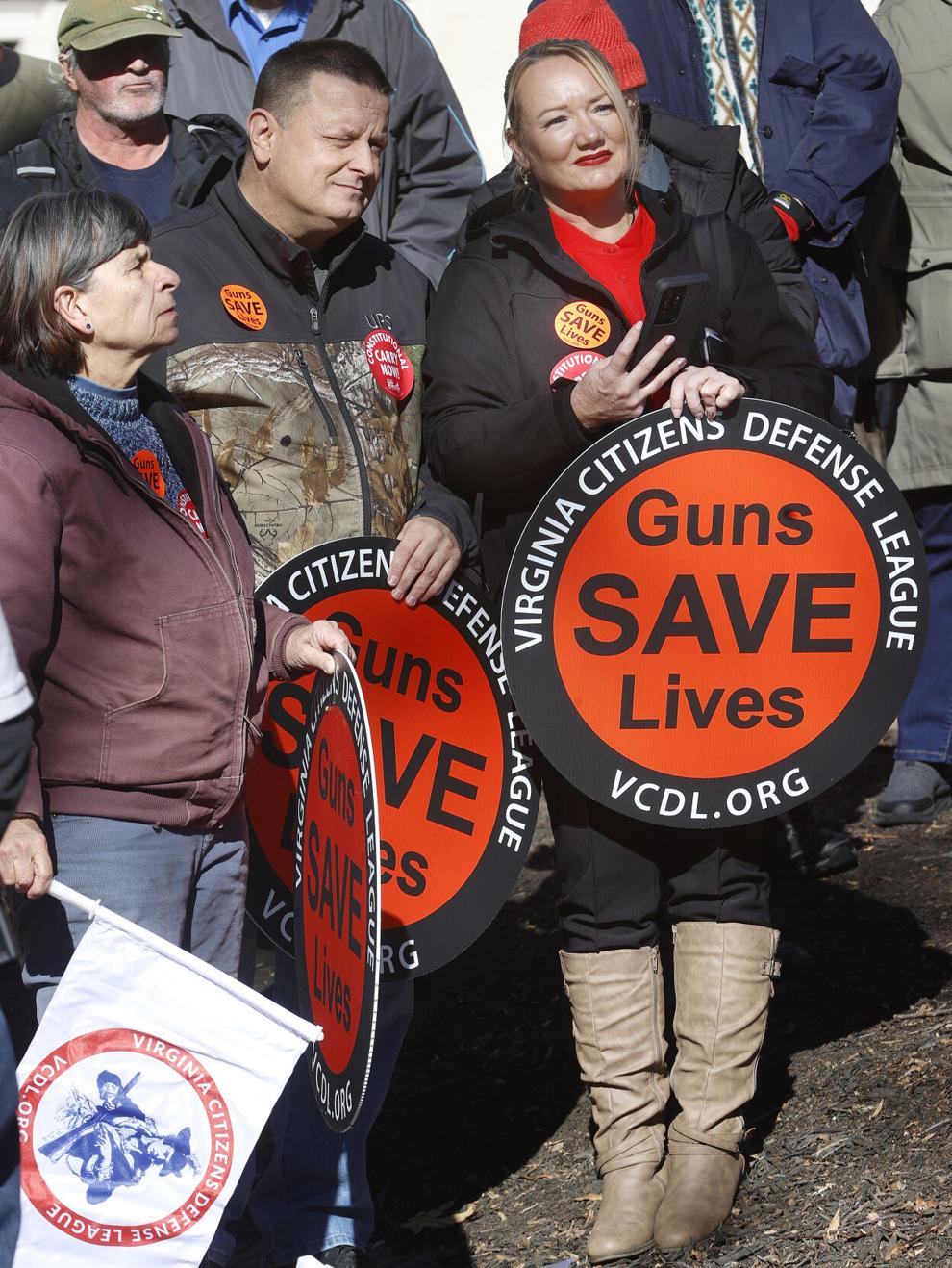 The divided governance in the House and Senate means the chambers offset each other on gun legislation. The House defeated a number of bills aimed at reducing gun violence through certain restrictions or bans. The House is likely to now defeat bills that cleared the Senate on storage requirements and bans on the future sales of "assault-style" firearms.
A mistake by the Department of Education overstated basic aid for local school divisions by almost $202 million, but the House and Senate propose different ways of fixing it in their budgets. The Senate includes $58.1 million to make localities whole in their school budgets for the current fiscal year. The House includes just $4.9 million, but promises that additional sales tax revenues in Youngkin's introduced budget will more than make up any shortfall in basic aid. Both budgets include money for an additional 2% raise for teachers, but the Senate plan goes further by proposing to eliminate a 14-year-old cap on state funding of support positions in local school systems.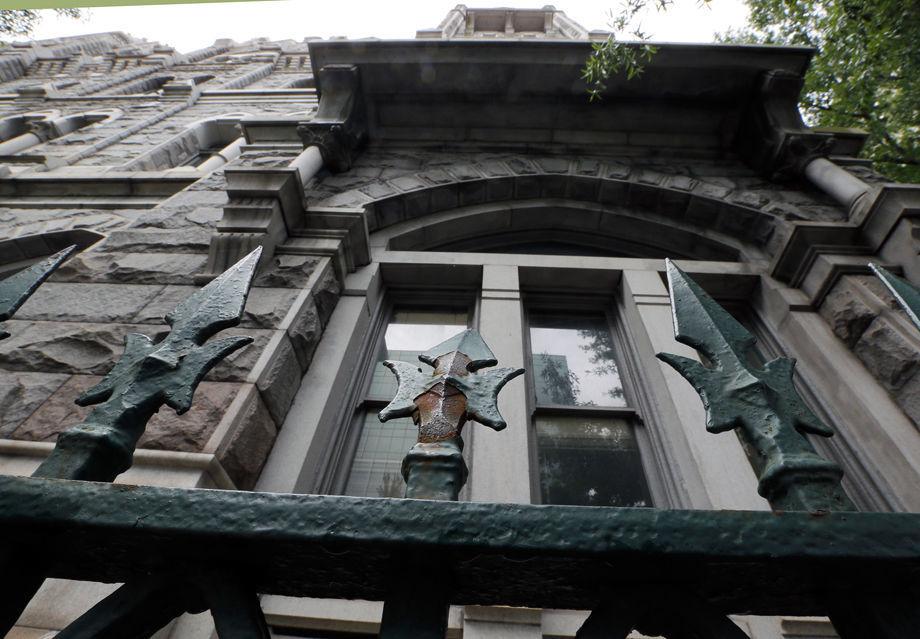 The national historic landmark — saved from demolition almost 50 years ago — has become a political battleground between the General Assembly and Youngkin administration, which is eying the renovated building for executive offices. The assembly is counting on moving its IT agency and Capitol Police force into the building under a previous budget agreement. The Senate included language in its budget to give the Joint Rules Committee control over occupancy of the building, under the administration of the House and Senate clerks.
The Senate backed a proposed constitutional amendment to automatically restore felons rights once they serve their time. A House committee did not vote on a similar measure.
The Senate passed a proposed constitutional amendment to remove language barring same-sex marriage from the state constitution, but it also faces likely defeat in the House, where a committee did not put the House version to a vote.
Republicans put forth four bills that championed school choice, but only one had steam behind it. That administration-backed bill would have allocated a portion of per-pupil state funding to a savings account for parents to spend on private school tuition or other specified education expenses. It advanced from the House Education Committee, but the Appropriations panel sent it back to the education panel and it failed to cross to the Senate.
Bills that made it through the House would let parents bar their own children from access to books with graphic sexual content, while another measure would require the state to create model policies for how school divisions should regulate the selection and removal of books. These bills face scrutiny from some Democrats, who assert that the proposals target books with LGBT characters, and books written by people of color.
Making large sites ready for economic development projects is a priority for Youngkin and the legislature, but the House and Senate disagree on how to do it. The governor's proposed budget would add $500 million for site readiness initiatives, including $450 million for a proposed new site acquisition fund. The House budget would split the money, with $200 million for state acquisition of sites and $250 million for the existing business-ready sites program. The Senate budget would provide $250 million for the existing business-ready sites program and none for site acquisition.
One area of agreement between the House and Senate is compensation for teachers and state employees. Both budgets include money for an additional 2% raise — on top of the 5% pay hike approved last year. The Senate proposes an additional $1,000 one-time bonus on Dec. 1, while the House proposes money to help state agencies hire and retain workers, especially in agencies with high job vacancy rates.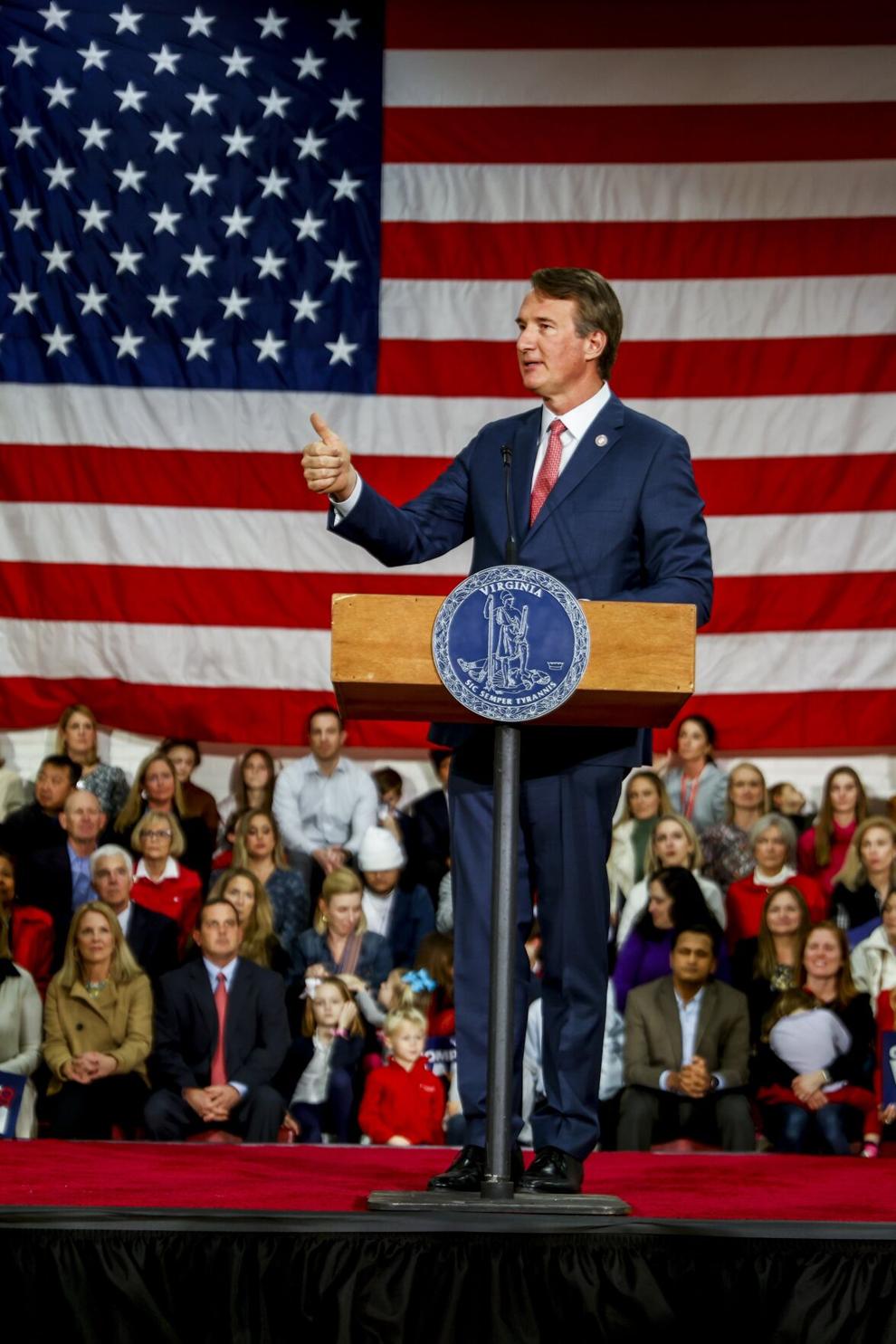 This is the front line of the looming budget battle, which will intensify in the April veto session if Youngkin doesn't get the $1 billion package of tax cuts he has proposed. The House has approved all of the proposed tax cuts, while the Senate has rejected all of them.
The most contentious proposals would drop the corporate income tax from 6% top 5% and lower the top individual tax rate from 5.75% to 5.5%, which Democrats say would make the tax code less fair to lower and middle income taxpayers. The governor also wants to raise the standard deduction to double what it was when he took office, remove an age limit for veterans to exempt a portion of their military retirement income from state taxation and create a new tax credit for small businesses.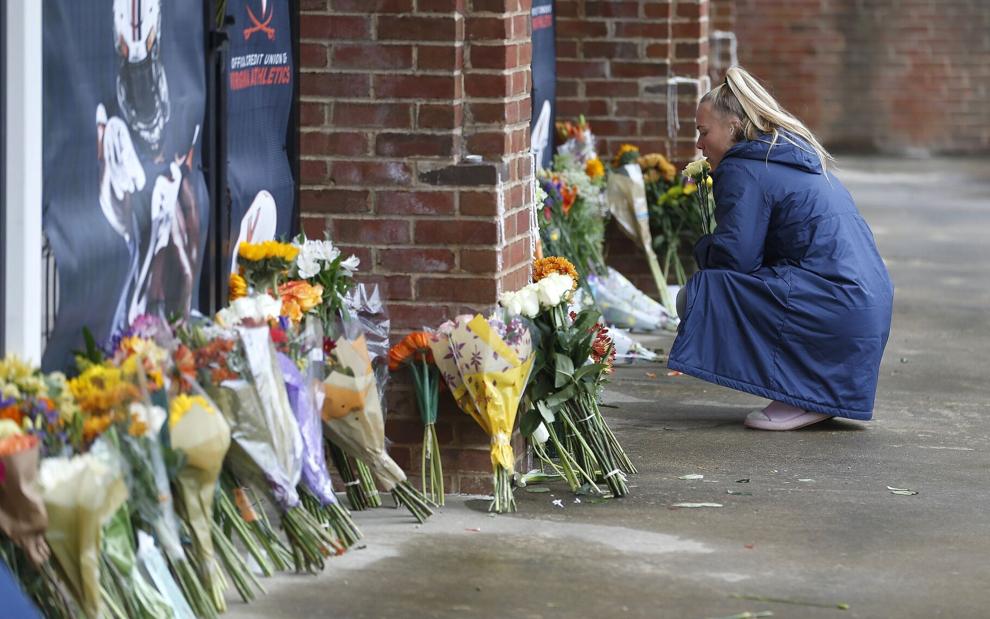 Following the November shooting at the University of Virginia, both chambers passed bills directing college threat assessment teams to take specific actions once they discover a threatening person on campus. The Senate narrowly passed a measure that would ban guns on college campuses.
Youngkin wants a $300 million "project opportunity fund" to pay for transportation improvements to support economic development projects, including an ongoing effort to lure the new FBI headquarters to the Springfield area of Fairfax County. The governor's initial proposal irked legislators by proposing to eliminate requirements that the administration inform the assembly money committees of any grants he makes from the fund. The assembly has restored those reporting requirements and, in the Senate, rolled back the amount of money that would go into the fund. They are still trying to resolve how to involve assembly leaders in reviewing big grants — more than $35 million — before the governor makes them.
Proposals to expand the Virginia Literacy Act passed unanimously through both chambers. The legislation would require reading intervention services to students in kindergarten through eighth grade who are struggling to read, extending provisions of the legislation passed last year that capped those supports at grade three.
The House and Senate approved legislation to fulfill a Youngkin priority of consolidating the state's dozens of offices and programs that provide job training services and link job-seekers with firms seeking employees. The aim is better coordination, more streamlined access to services and a more efficient way of tracking the effectiveness of these services.