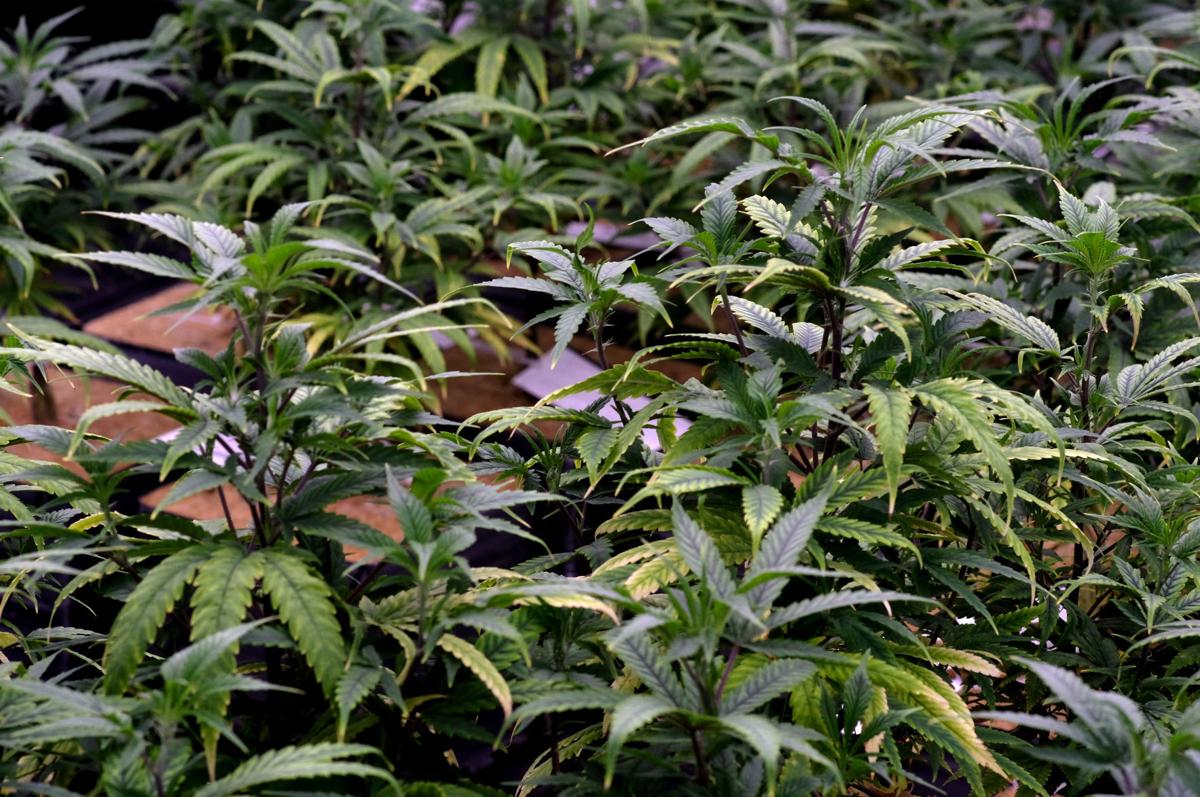 House Democratic leaders said Friday that they support accelerating the timeline for legalization of simple possession of marijuana to this summer, yielding to advocacy from civil rights groups who say it is key to addressing the disparate harm marijuana laws have on people of color.
House leaders say they would back an amendment to the legislature's marijuana legalization bill that would sanction possession of up to an ounce of marijuana on July 1 — an about-face from their stance during the legislative session.
The change would come in the form of an amendment from Gov. Ralph Northam, who said in an interview with Virginia Public Media that he is supportive of the idea.
"The time to act is now," said House Speaker Eileen Filler-Corn, D-Fairfax, in a statement. She added that the House also supports accelerating expungements and private cultivation.
"Change is long past due and it cannot wait," she said.
Wednesday is the deadline for Northam to propose amendments to the legislation. Lawmakers reconvene April 7 to consider the governor's proposed amendments and any vetoes.
House Majority Leader Charniele Herring, D-Alexandria, who sponsored the House version of the bill, expressed her support on Twitter. Herring had previously argued that legalization before sales become legal in 2024 could result in the illicit marijuana market ballooning to a point that would endanger the ability of the new legal market to thrive.
Legalizing simple possession this summer was first proposed by Sen. Jennifer McClellan, D-Richmond, and successfully advanced through the Senate. (McClellan is seeking the Democratic nomination for governor.)
Negotiations between the House and Senate ultimately yielded a bill that would legalize simple possession in 2024 along with the creation of a regulated market.
The provision delaying legalization for three years led several Democrats in the House to oppose the bill. Some argued that the delay to legalize simple possession until there is a legal market in 2024 unjustly continues the disparate criminalization of Virginians of color.
"Business before justice is hard to stomach," said Del. Cia Price, D-Newport News, one of seven Democrats who withheld votes on the bill. The bill cleared the House 48-43, with all Republicans opposing, except for two who abstained.
Civil rights groups — including the ACLU of Virginia and Marijuana Justice — have argued for weeks that even with the decriminalization of marijuana enacted this year — in which people can get $25 fines for simple possession — people of color are still more likely to interact with the criminal justice system.
They cited state data showing that, of the 4,505 people cited for simple possession since the General Assembly decriminalized marijuana last summer, 52% were Black and 45% were white, while Black people make up 20% of the state's population and white people 70%.
"It is unjust to punish folks when the crime they are punished for will no longer be in effect. Let's prevent the harm," the advocacy group Marijuana Justice tweeted.
An aide for the bill's sponsor in the Senate, Sen. Adam Ebbin, D-Alexandria, said the lawmaker has "consistently supported" legalization this summer, and "is happy members of the House have joined in that effort and are supportive of that goal."
"It is clear that even with decriminalization, that Black and brown Virginians were disproportionately punished. I'm glad that will end July 1," McClellan said. "We've already made a decision that [simple possession] is morally OK, so our laws should reflect that. I'm glad to see the House come around."
(804) 649-6254
Twitter: @MelLeonor_