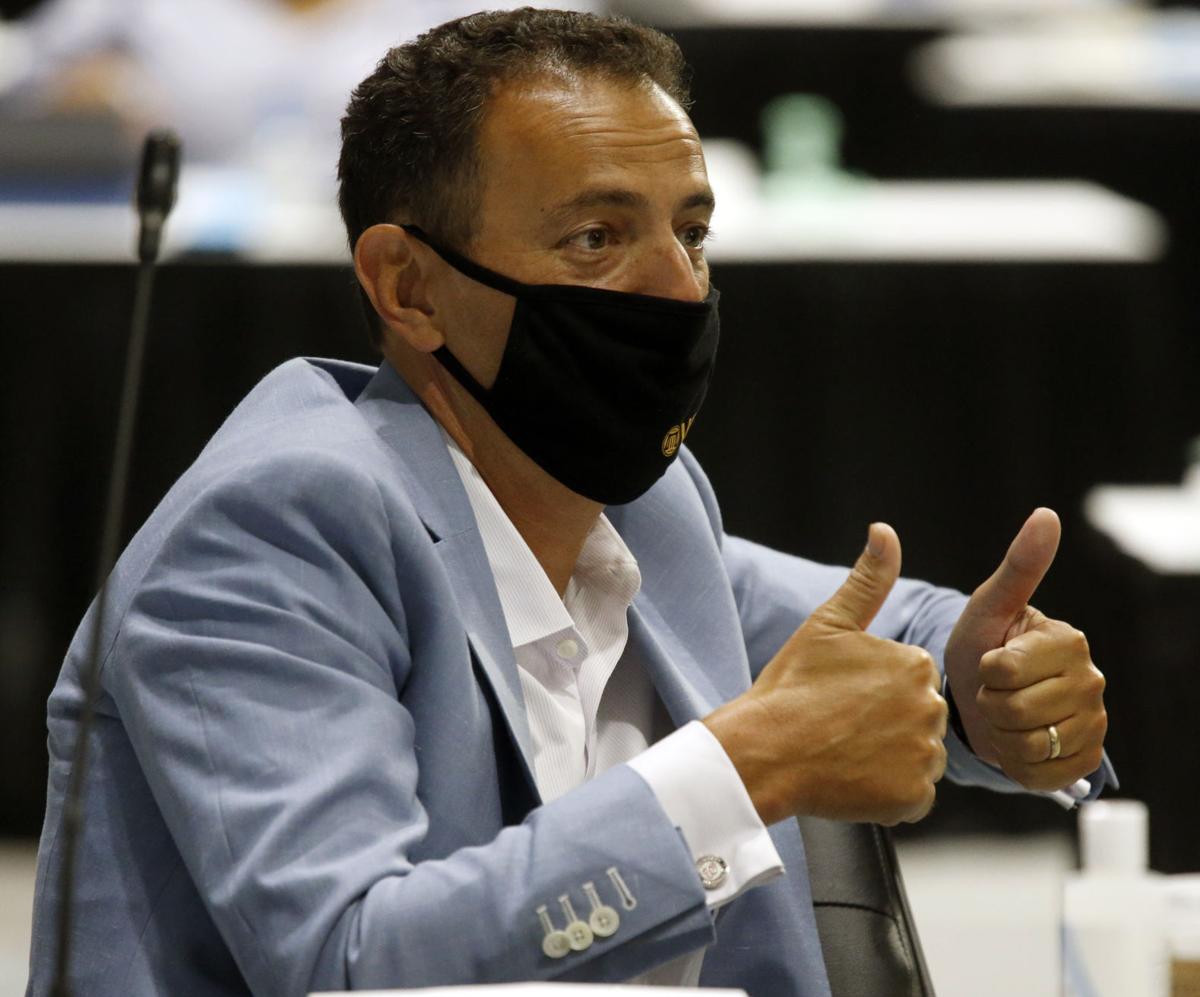 Virginia House Democrats approved a late change to a bill Tuesday that an open-government advocate said could result in more electronic General Assembly meetings even when the pandemic is under control.
The change, pushed by Del. Marcus Simon, D-Fairfax, was controversial, drawing rebukes from Republicans. Six Democrats didn't vote, and what had been an innocuous Senate bill on electronic meetings nearly died.
"We're disappointed that this bill that had so much bipartisan support and had been worked out by the people it was going to help — mainly local and regional governments — [has] been turned into a political football," said Megan Rhyne, executive director of the Virginia Coalition for Open Government. "The potential implications are that the General Assembly would have more opportunities for its floor sessions and subcommittee meetings to be held either all or partially electronically."
House Bill 1271 from Sen. Jeremy McPike, D-Prince William, related to allowing local and regional governments to hold electronic meetings during the COVID-19 pandemic.
Local governments and the General Assembly have been meeting virtually during the pandemic, operating under permission of language added to the state budget last year. An attorney general's opinion said that the budget language applied to the General Assembly.
McPike's bill was intended to put that budget language as it related to local and regional governments into law. It was vetted by the state's Freedom of Information Advisory Council — on which Simon is vice chairman — and received unanimous endorsement. The Virginia Press Association and associations that represent local government agreed to the language. It passed the Senate without opposition.
But Simon's amendment was directed at a different part of Virginia's Freedom of Information Act, which says no session of the General Assembly can be conducted by electronic means. That language is considered a guardrail to ensure the General Assembly meets in person.
Simon proposed deleting that language from FOIA, and the bill passed, 47 to 44 with one abstention.
Currently, the General Assembly can't hold an electronic session without creating rules first. But if Simon's change goes through, it would allow legislative leaders to convene electronically without hammering out any rules first or holding any public discussion.
Del. Will Wampler III, R-Washington County, said the language Simon wants to remove reflects a longstanding practice of the House of Delegates to convene in Richmond. He is on the FOIA Advisory Council.
"Why was this language and the removal of this language not brought up at the multiple meetings of the FOIA Council throughout the summer? Then again in December we discussed this issue ... why was this language not recommended for removal at that point?"
Simon replied, "I didn't think of it in time."
Wampler said lawmakers have different opinions on how the virtual session works and how effective they can be. "I think it would have been awfully appropriate for the General Assembly to discuss at length whether or not we should go and remove the language that requires us to meet in person in Richmond instead of doing it in the way that we have, which is a floor substitute not looked at by the FOIA Council, not endorsed by the FOIA Council, not debated in committee but sprung on us here today."
He said the change should go back to a committee for public comment.
Simon later said in an interview that he first discussed the change Tuesday in a group meeting with Speaker Eileen Filler-Corn, D-Fairfax, and House Clerk Suzette Denslow.