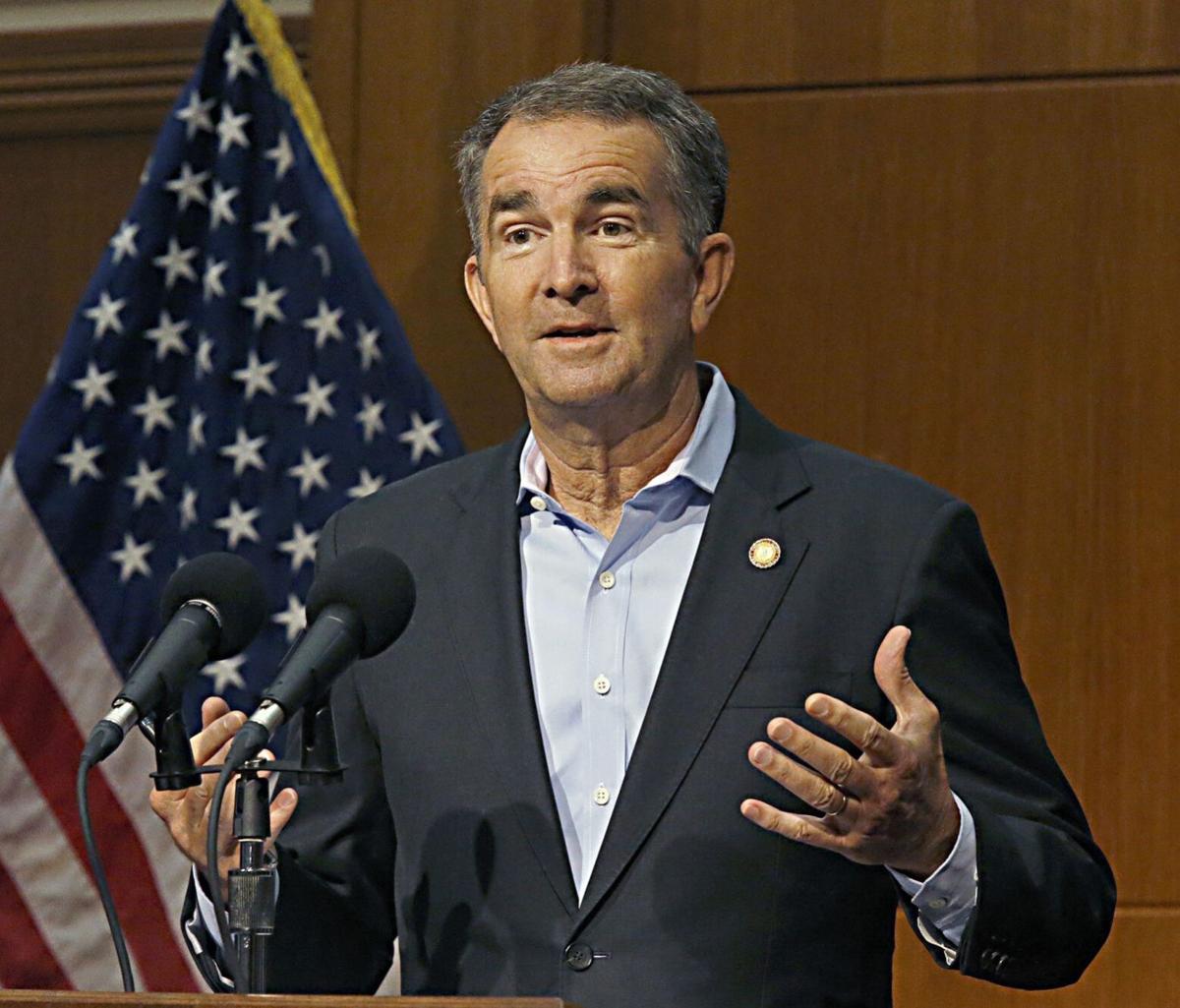 Virginia is partnering with local governments and private operators for an investment of up to $2 billion to expand high-speed internet access to more than 250,000 homes and businesses, as the state uses federal emergency aid to close a glaring gap in opportunity for remote work and study during the COVID-19 pandemic.
Gov. Ralph Northam announced Tuesday that the state has received requests for $943 million in grants to fund 57 projects to expand broadband telecommunications access in 84 localities across Virginia. The state expects to have $850 million in federal and state budget funds for the effort, drawn mostly from aid under the American Rescue Plan Act. It would be matched by $1.15 billion in private and local government funds.
The state will vet the requested projects for eligibility. Not all of the projects will be funded this year, but the state expects to award grants by the end of the year to put Virginia in position to achieve universal broadband coverage for all parts of Virginia by 2024, four years earlier than the governor had hoped.
"Broadband is as critical today as electricity was in the last century," said Northam, a native of the Eastern Shore. "Making sure more Virginians can get access to it has been a priority since I took office, and the pandemic has pushed us all to move even faster."
"Virginia is now on track to achieve universal broadband by 2024, which means more connections, more investments, more online learning and expanded telehealth options, especially in rural Virginia," he said.
Northam and the General Assembly appropriated $700 million of the $4.3 billion that Virginia received under the federal emergency aid package to accelerate the state's push for universal broadband coverage by four years — moving the expected completion date from 2028 to 2024.
The state budget also includes $50 million for the initiative this year, with the governor planning to propose an additional $100 million over the next two years.
But Sen. Ryan McDougle, R-Hanover, chairman of the Senate Republican Caucus, still questions whether it will be enough.
McDougle asked for $1 billion in federal funds for broadband expansion but didn't get it during the special legislative session that convened in August to appropriate money from the American Rescue Plan Act.
"We need more money than the amount we put in because the need is so tremendous," he said in an interview on Tuesday.
The state is relying on the Virginia Telecommunication Initiative, known as VATI, created in 2017 under then-Gov. Terry McAuliffe, who proposed an initial $2.5 million investment that the assembly reduced to $1 million.
Since Northam took office in 2018, the program has awarded $124 million in grants for 39 projects in 41 counties, with an additional $94 million in matching funds from local governments and private telecommunications companies.
The initiative has been boosted by a role for investor-owned electric utilities and member cooperatives. Under legislation adopted last year, utilities and cooperatives can lease access to their power transmission and distribution networks to private telecommunications providers to bridge "the middle mile" to homes and businesses in rural areas.
The latest round of grant requests is "an incredible statement by local governments and the private telecommunications sector that they share Governor Northam's dedication to closing the digital divide," said Evan Feinman, the governor's chief broadband adviser.
"And we're going to get it done before any other big state in the country," Feinman said. "We will be the envy of the nation when it comes to getting that done."
But McDougle warns that the state's work will not be done with completion of projects that will be approved in this round of grants under the initiative.
"All of this is positive, but it's not going to fix it," he said.
The issue cuts across party lines, especially for legislators who represent rural areas that were left behind during the pandemic.
"Ensuring that rural Virginians have access to broadband is the number one way we can make sure they have equal access to the economic, educational and health opportunities that broadband provides," said Del. Roslyn Tyler, D-Sussex, vice chair of the Virginia Broadband Advisory Council.
Sen. Jennifer Boysko, D-Fairfax, chair of the council, said that expanded broadband access "allows our citizens to connect to their workplaces, schools and doctors, and broadens their opportunities and choices about where to live and work."
"The Northam administration's investment in broadband, paired with these matching funds, will get universal broadband access to Virginians in record time," Boysko said.