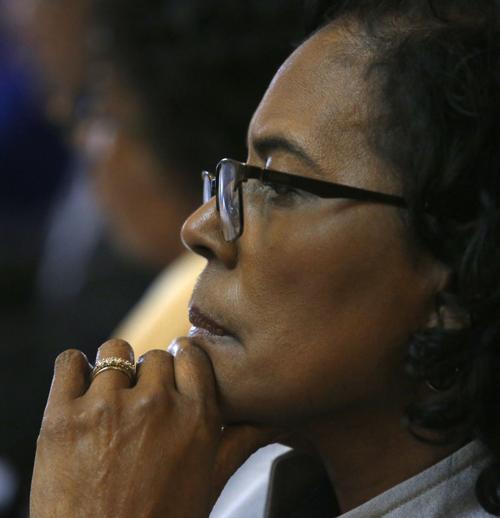 Gov. Ralph Northam is making a late push through legislation and the budget to make the state live up to higher goals for awarding public contracts to companies owned by women and racial or ethnic minorities.
The House of Delegates is poised to act Wednesday on a substitute bill that Northam sent to the General Assembly earlier this month that would set a goal of awarding 23.1% of state contracts to minority- and women-owned companies. It also would create a new Division of Procurement Enhancement to help state agencies comply with the strengthened policy.
The goal represents the midpoint between 13.4%, which is the percentage of state contracts actually awarded to women- and minority-owned businesses from 2014 through 2019, and 32.8%, which is the percentage of contracts that such businesses were available to do.
"That's a substantial disparity," said Secretary of Commerce and Trade Brian Ball, who has led the administration's push for higher goals and stricter enforcement in state purchase of goods and services.
House Bill 5002, a substitute bill sponsored for the governor by Del. Jeion Ward, D-Hampton, would enshrine the new goal in state law and codify the target the governor set in a 2019 executive order to award 42% of state contracts to small, women- and minority-owned businesses.
It also would create opportunities for small and micro businesses to compete separately for relatively small contracts, up to $200,000 and $10,000 respectively.
"A lot of this is aspirational," Ward told the House on Tuesday. "If you don't have a goal, you will never reach it."
The House Appropriations Committee approved the legislation on Monday by a 13-8 vote along party lines, following a heated debate in subcommittee last week over whether the goals in the bill represented quotas for state agencies, colleges and universities to meet in awarding contracts to small, minority- and women-owned businesses.
Del. Rob Bloxom, R-Accomack, led opposition to the bill, which he derided as "a quota system" in subcommittee on Friday.
"It's going to drive the cost of projects up," Bloxom, who owns a small auto parts store on the Eastern Shore, told the House on Tuesday. "It's going to slow down the delivery of projects."
The House advanced the bill to a final vote on Wednesday. If it passes, it would go to the Senate with just three days left to complete work on legislation other than the budget in the special session.
Ball strongly disputed that the legislation would impose quotas on purchases from women- and minority-owned businesses, although he said the 800-page study by BBC Research & Consulting showed the need for the state to consider "race and gender conscious measures, as long as they're carefully crafted and narrowly drawn."
"This is not a quota," he said. "This is just trying to create greater opportunities so that we can have the vendors that we contract with be truly representative of the people of this state."
Northam urged General Assembly budget negotiators last week to provide the nearly $1 million in funding necessary to hire staff in the new procurement division at the Department of Small Business and Supplier Diversity and in the Department of General Services to make sure state agencies comply with the policies necessary to meet the annual goals.
"I urge you to make this a priority," he said in his letter to the budget conference committee on Friday.
Opposition to the bill has come from Republicans, but some Democrats also have voiced concerns about what Del. David Reid, D-Loudoun, called "the unintended consequences" of imposing additional costs on public colleges and universities that could contribute to higher tuition rates.
The appropriations subcommittee amended the bill to delay its application to the Virginia Commonwealth University and University of Virginia health systems by two years — until July 1, 2023 — because of estimates that it could increase their procurement costs by up to $37 million.
However, the subcommittee did not delay the application to colleges and universities generally because they already are subject to the procurement goals Northam established by executive order on July 3, 2019.
Del. Glenn Davis, R-Virginia Beach, who is seeking the Republican nomination for lieutenant governor, questioned why the state would "codify an executive order that has been shown to be ineffective."
But Del. Mark Sickles, D-Fairfax, said in an interview that the state previously has "given minority supplier goals lip service."
"This is just stepping up our game a little bit," Sickles said. "People aren't used to that in Virginia."