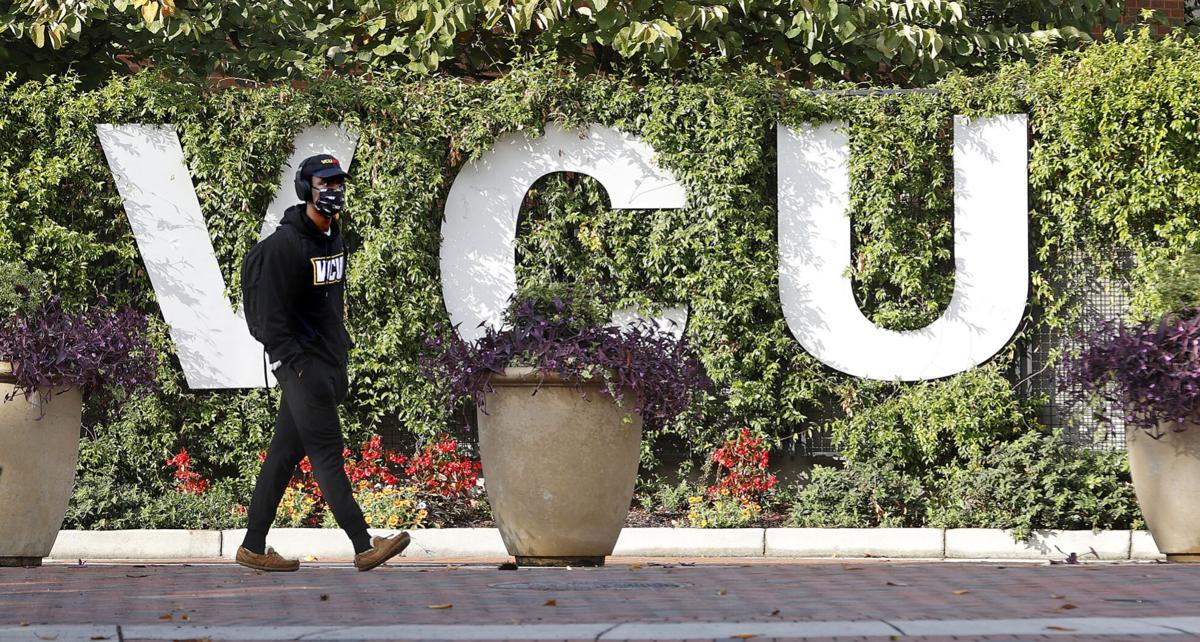 Virginia colleges and universities are getting a one-time boost of $116 million in federal aid to cope with the fallout from the COVID-19 pandemic, while partnering with the Virginia Chamber to create opportunities for students as interns or apprentices ultimately to fill jobs critical to rebuilding the state's economy.
The funding under the federal CARES Act, which Gov. Ralph Northam announced on Tuesday, includes $10.8 million for Virginia Commonwealth University and $20 million for the VCU Health System to help cover the costs of the public health emergency. Those costs include testing for COVID-19, purchase of protective gear for health care and other essential workers and expanded opportunities for virtual learning through online classrooms.
It also includes $9.8 million for Virginia State University in Ettrick and $8.1 million for community colleges across the state, which are part of a major business push to train students for an evolving work force that needs workers with the right skills.
"Virginia has some of the best colleges and universities in the nation — and they are working overtime to keep students, staff, and faculty safe," Northam said. "This additional $116 million in funding will go a long way towards closing COVID-related budget gaps at these institutions, and will ensure they can continue to provide a world-class education in the midst of this health crisis."
Colleges and universities face severe financial challenges because of the pandemic. The CARES Act money can't be used to replace lost revenue, but it can help higher education institutions expand online learning and control the spread of COVID-19 through student populations.
"College life looks very different in the age of COVID-19," Secretary of Education Atif Qarni said Tuesday.
The CARES Act allocation for colleges and universities already is reflected in the revised state budget that the General Assembly adopted in special session this month. The governor is expected to sign it after the election next week determines the fate of a constitutional amendment to create an independent redistricting commission that has divided Democratic legislators.
House Appropriations Chairman Luke Torian, D-Prince William, had a big hand in crafting the budget's priorities for CARES Act money, as well as an additional $80 million in state taxpayer support for higher education.
"Obviously, we're in the midst of some unusual times," Torian said in an interview on Tuesday. "What I would like to see is the leadership of these institutions given the latitude to use the money how they see as most helpful."
Northam's announcement coincided with the launch of the Virginia Talent and Opportunity Partnership, co-sponsored by the chamber and the State Council of Higher Education for Virginia, representing colleges and universities.
The business and higher education organizations already were partnering on new ways to help develop talent to fuel Virginia's work force, which was critical to Amazon choosing a site in Arlington County for its East Coast headquarters and CNBC naming Virginia last year as the top state to do business.
"Access to a talented, well-educated work force continues to be one of the top priorities for businesses in Virginia," Chamber President and CEO Barry DuVal said.
The new initiative attempts to broaden opportunities for students to become interns or apprentices at businesses in Virginia.
"It's the fastest way to learning to earning," DuVal said during the Chamber's Virginia Education and Workforce Conference, conducted online on Tuesday morning.
"The Virginia Talent and Opportunity Partnership is designed to mobilize businesses across Virginia to be ready to offer internships," SCHEV Director Peter Blake said during a panel discussion that included state Sen. Siobhan Dunnavant, R-Henrico, Virginia State President Makola Abdullah, and John Downey, president of Blue Ridge Community College in Augusta County.
Dunnavant said the initiative will help small businesses create internships, with help from the toolkit provided by Virginia Ready, a nonprofit program working with higher education.
"Education is the single most important asset we need to have for economic development and recruiting businesses to Virginia," she said.
The pandemic offers a danger and an opportunity for students to prepare themselves for the work force, depending on their ability to connect to high-speed broadband telecommunications networks for online learning and potentially what Abdullah called "internships from home" for those who face barriers to participating in internships, while studying, working and taking care of family.
Downey, of Blue Ridge, said internships and apprenticeships "give students experience in the work force that nothing else can."
Businesses already were struggling to find skilled employees to fill jobs, but the pandemic has compounded the problem by increasing unemployment, said Glenn Youngkin, chairman and co-founder of the Virginia Ready initiative, who retired this summer as co-CEO of The Carlyle Group, a global investment firm.
"Unemployment, although it may be better than in some other parts of the country, is a challenge, "Youngkin said.
Here are the CARES Act allocations for higher education:
Christopher Newport University, $1,145,967
College of William and Mary, $4,950,109
Eastern Virginia Medical School, $870,272
George Mason University, $7,500,000
James Madison University, $4,110,887
Longwood University, $1,533,983
Norfolk State University, $2,623,445
Old Dominion University, $5,674,516
Radford University, $3,569,767
University of Mary Washington, $1,067,401
University of Virginia, $11,168,224
University of Virginia at Wise, $835,656
University of Virginia Medical Center, $5,945,369
Virginia Commonwealth University,$10,786,291
VCU Health System, $19,887,400
Virginia Institute of Marine Science, $32,363
Virginia Military Institute, $819,629
Virginia State University, $9,784,923
Virginia Tech, $13,296,727
Richard Bland College, $49,659
Virginia Community College System, $8,100,000
Roanoke Higher Education Center, $178,168
Southern Virginia Higher Education Center, $60,655
Southwest Virginia Higher Education Center, $170,000
New College Institute, $1,500,000.