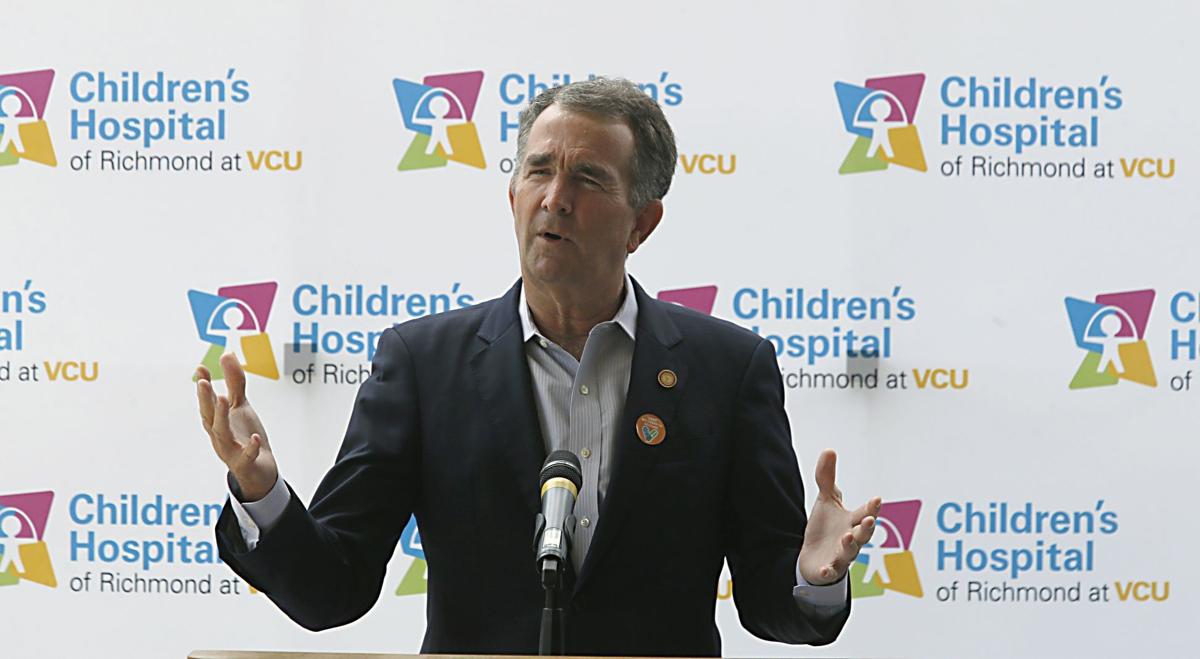 As frustration continues over people who refuse to get the free COVID-19 vaccine, Gov. Ralph Northam issued strong words on Monday and suggested that such people think about their obituaries.
Nearly all new COVID-19 cases are of those who were not vaccinated, and the data shows that vaccinations have few serious side effects, Northam said at a Monday news conference. Choosing not to get a vaccine could mean death, he reminded the public.
"If you know that and you still don't want the shot, then I hope you give some thought to how your family will remember you," he said. "Give some thought to what they'll do without you. Think about how you want your obituary to read because you're taking a foolish, dangerous chance, and it affects many more people than just you."
COVID case numbers in Virginia have dropped in the past few days but are still way too high, Northam said.
"Ask any exhausted nurse in any hospital in Virginia," he said. "Today, we reported 1,997 new cases. That's better than a couple weeks ago, but it's a whole lot more than the start of the summer when at one point we had fewer than 100 cases in a day."
"Patience is wearing thin" among those who chose to get vaccinated and want normal life back, he said.
"By choosing not to get vaccinated, you are absolutely hurting other people," he said. "Unvaccinated COVID patients are the people filling up our hospitals right now, making it difficult for everyone else to get the hospital care that they need, and you are costing everyone a lot of money."
Northam acknowledged there was probably little he could do to convince people who still haven't gotten the vaccine. But he reminded the public that a year after contracting the disease himself, he still cannot taste or smell.
"Believe me, you don't want to get it."
More than 80% of adults in Virginia have had one COVID-19 vaccination shot, and 60% of the population is fully vaccinated. State employees are vaccinated at comparable rates, officials said. The governor issued a directive requiring many state employees to either get vaccinated or show weekly proof of a negative COVID-19 test.
Virginia State Police is one agency falling short. About 63.6% of troopers have been partially or fully vaccinated against COVID-19, according to state police.
"The testing protocol, per Governor Northam's Executive Directive 18, has not been implemented and is still being finalized," state police spokeswoman Corinne Geller said by email. "This is in keeping with guidance provided by the Virginia Department of Human Resource for state agencies. The VSP Procurement Unit is still in the process of ordering antigen (rapid test) test kits for unvaccinated employees statewide."
Geller said the department is encouraging troopers to talk to their personal doctors about the vaccine and "continuously providing all sworn and civilian employees with the latest Virginia Department of Health and CDC recommendations."
Northam also discussed booster shots and upcoming vaccines for children under 12.
Booster shots are available for people who received the Pfizer vaccine and are immunocompromised, have an underlying medical condition, are over age 65 or are a front-line worker. Shots are not yet available for people who received the Moderna or Johnson & Johnson vaccines. Information is available at vaccinate.virginia.gov.
Children ages 12 to 17 became eligible for a COVID-19 vaccine in the spring and are vaccinated at close to the same rate as adults. Vaccines aren't available yet for children under 12, but the state will be ready when they are, Northam said.
There are strong disparities in vaccination rates among children who are eligible for a vaccine, the governor said. In Alexandria, for example, nearly all children ages 12 to 15 have received at least one shot, while in rural areas like Highland and Patrick counties, the rate is just 17%, he said.