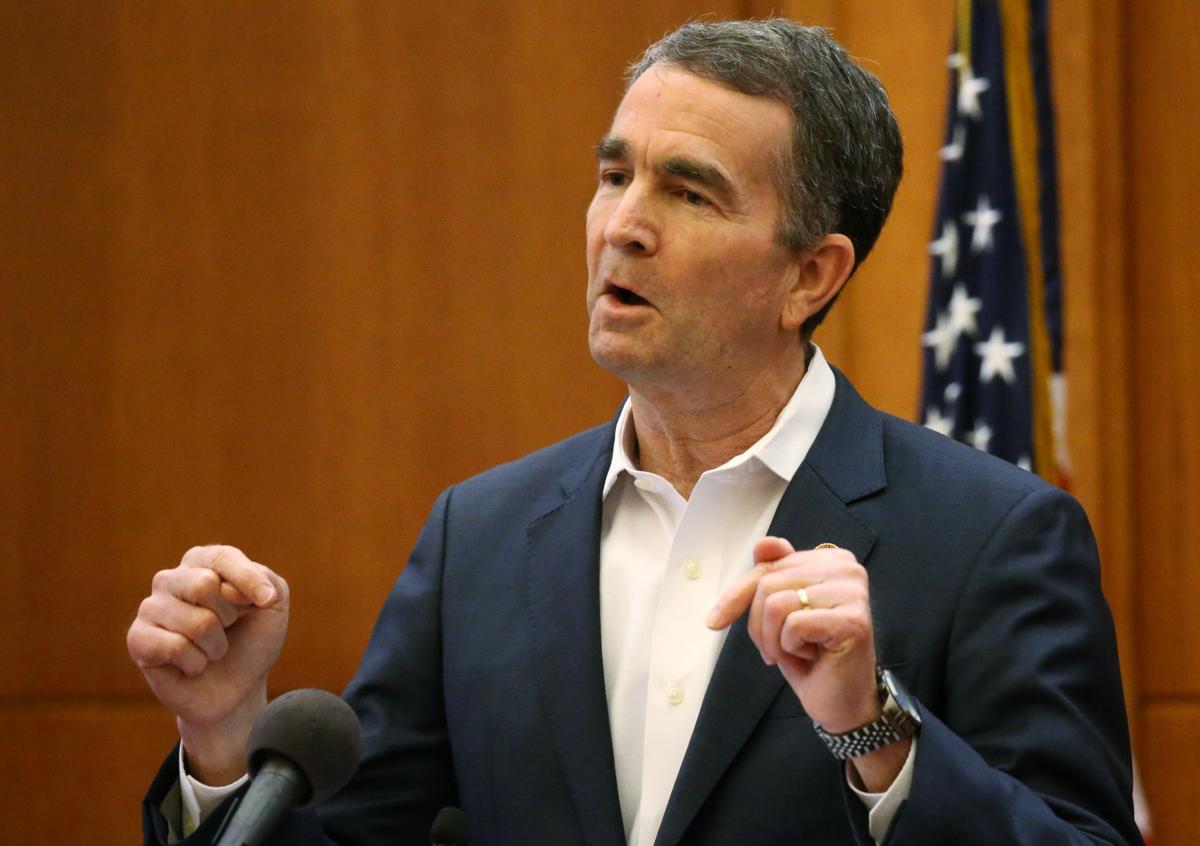 Gov. Ralph Northam this week threw his support behind a proposal to include a pathway to U.S. citizenship in the upcoming federal relief package for undocumented immigrants who have worked essential jobs during the pandemic.
Immigration activists said Northam was the first governor in the nation who heeded calls to publicly back the proposal, which they say would grant long-sought legal status for about half of the estimated 240,000 Virginians who are undocumented.
"I ask you now to include a pathway to citizenship for essential immigrant workers and their spouses and children ... as part of your broader commitment to equitable economic recovery in the second economic recovery package," Northam wrote in a letter to President Joe Biden on Wednesday.
He said immigrants who qualified for the Deferred Action for Childhood Arrivals, or DACA, program, and for the Temporary Protected Status program, should also be included.
Northam said the plan proposed by immigration advocates would lead to the "meaningful integration" of 140,000 Virginians, many of whom have worked in the health care industry or as "frontline" essential workers in agriculture, food services, transportation, caregiving and cleaning.
"They have stepped up during the national crisis, shouldered the risk of COVID-19, but are restricted from full integration on the basis of their immigration status," Northam wrote.
One of those workers is named Maria, a mother of three who lives in Danville and, along with her husband, has spent the past year disinfecting offices and commercial spaces following COVID-19 outbreaks.
In an interview, Maria described the work as essential for businesses but risky for workers like herself, particularly at a time when little was known about the virus. (She asked the Richmond Times-Dispatch to withhold her last name, fearing deportation.)
"In the beginning, I can't deny it, we were really afraid to go in there. We knew so little about the virus. You just had to go in putting your life in the hands of God," Maria said.
Before the pandemic, Maria said, it was commonplace to be "the first people out the door" when an employer required documentation she and her husband couldn't provide.
"We've had many missed opportunities," she said. "If we've been essential workers, and it's clear we've contributed to the country at this critical time, it would only be fair for us to have some stability," Maria said.
An infrastructure and economic recovery package in the works in Washington is an attractive vehicle for proponents of immigration reform. That's because, if treated as a budget reconciliation between the two chambers, the package could squeak out of the Senate with 51 votes (or 50 with Vice President Kamala Harris breaking a tie) instead of the 60 typically required to overcome a filibuster.
The Senate is split 50-50 between Democrats and Republicans, who have for years declined to grant citizenship to Dreamers and other undocumented immigrants. Democrats control the House, where an immigration reform package might, in comparison, cruise through.
"We've been waiting for bipartisan support from Republicans and Democrats and that moment never came. The only thing we walked away with during the Obama administration was DACA, which is still being contested in the courts," said Monica Sarmiento, executive director of the Virginia Coalition for Immigrant Rights.
"We've learned from that moment in time, and have decided to push forward in this method."
Biden, who may be amenable to the idea, told members of the Congressional Hispanic Caucus he was committed to "making a more proactive case for the economic benefits of immigration," Politico reported Tuesday.
In a statement, Sens. Mark Warner and Tim Kaine, both Virginia Democrats, stopped short of supporting the proposal Northam backed, but said they are supportive of providing relief for undocumented workers.
"We know that many immigrants have continued to work in frontline industries during the COVID-19 crisis and we cannot simply turn our backs on them, particularly when a return to dangerous and violent conditions in their home countries could be a matter of life or death," the senators said in a statement to The Times-Dispatch. "That's why we plan to continue to urge the Biden administration to provide certainty for these hardworking individuals."
(804) 649-6254
Twitter: @MelLeonor_