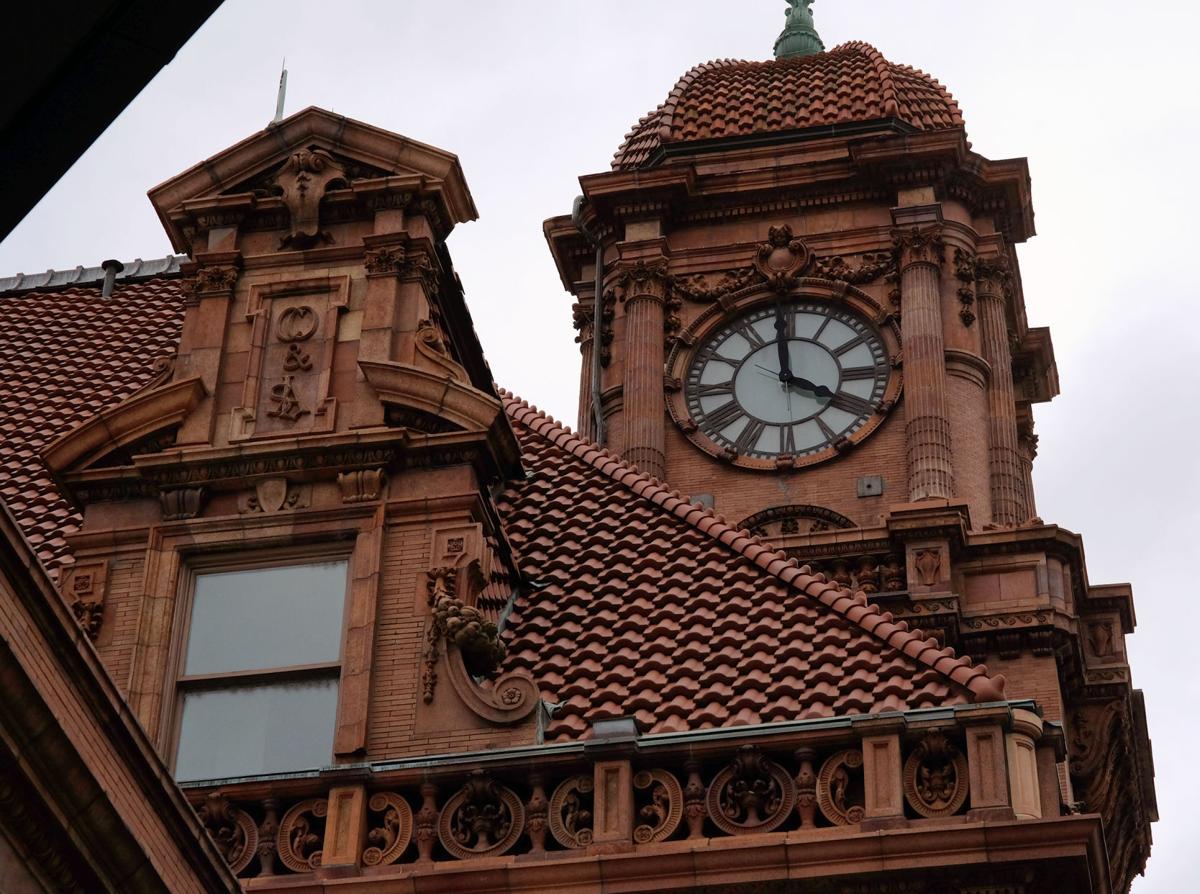 Amtrak Train #82 pulled into Union Station in Washington seven minutes early on Monday morning, as regional rail service between Richmond and the nation's capital returned for the first time in 18 months for people who want to make the commute in time for those crucial morning business meetings.
Most important, the two-hour-and-40-minute trip began at Main Street Station, marking the launch of timely service for the first time from the heart of Richmond's business district to downtown Washington.
Previously, the only Washington-bound trains that stopped at Main Street Station originated in Newport News and arrived too late for commuters with early morning business in the District of Columbia. Before the COVID-19 pandemic began more than 18 months ago, Richmond commuters could board the morning train to Washington only at Staples Mill Road Station in Henrico County.
"Starting this train here at Main Street, in the heart of the city, has a lot of benefits," Gov. Ralph Northam said in a predawn ceremony at the downtown Richmond station.
"It's easy for locals and tourists alike to get to — you can take a city bus here, you can take an Uber, you can ride a bike," he said. "In fact, you can easily bike from here to the Capital Trail. It provides easy access to all our capital city has to offer."
Northam led an entourage of state officials who boarded the train just before its 5:35 a.m. departure and hopped off at the Staples Mill Road station just 20 minutes later. That's less than half the time it previously took for trains to travel between the stations, which had left downtown Richmond behind in passenger rail service for decades.
"Main Street Station is the transportation hub of Richmond," Richmond Mayor Levar Stoney said in a statement on Monday. "Expanding passenger rail service is an important step in improving mass transit access and mobility and connecting all who live, work and play in Virginia's capital city."
Staples Mill will remain the next stop on the daily train route, but the beginning of downtown service to Washington drew cheers from state Sen. Scott Surovell, D-Fairfax, who can walk between Main Street Station and his legislative office next to Capitol Square.
"Good to see Amtrak adding service to Main Street Station instead of continuing to grow the Staples Mill Station, which is near ... nothing," Surovell tweeted. "10 years from now, people will commute from Richmond to DC to work by train."
People already were commuting by train between the Richmond area and Washington, but they haven't done much of it since the pandemic began.
Amtrak, the national passenger rail system, had cut back trips and capacity on service between Washington and three of Virginia's biggest cities — Richmond, Newport News and Norfolk — due to public health concerns and plummeting ridership.
That has changed as more people have gotten the COVID-19 vaccine. Rail ridership is up to 70% of the levels it reached before the pandemic, said Jennifer Mitchell, executive director of the Virginia Department of Rail and Public Transportation.
"As conditions have improved and the ridership has been bouncing back, they've been adding back service they reduced during the pandemic," Mitchell said in an interview Monday.
What's more, people are starting to travel for business again, which is good for public transit, as well as hotels and the rest of the hard-hit hospitality industry.
"I think we're seeing a return to business travel as offices open up," Mitchell said.
Main Street Station lies just 8 miles from Staples Mill Road Station, but passenger trains previously took 45 minutes to cover the distance because of obstructions through the city, primarily Acca Yard, the massive freight rail hub operated by CSX on the north side of Richmond.
Three years ago, CSX and the state worked to complete a series of projects to improve the flow of passenger rail traffic through and by Richmond, including construction of new tracks to let trains bypass the rail yard.
The door fully opened to a speedier connection to Main Street Station with a recent series of scheduling and operating changes that have cut the trip between Staples Mill and downtown to 20 minutes.
"This is something that has been a goal of ours for a long time," Mitchell said.
The improvements grew out of the partnership between the state, CSX and Amtrak in a $3.7 billion rail initiative that will allow passenger train service to expand not only between Washington and Richmond, but also with Norfolk, Newport News, Lynchburg, Roanoke and into Southwest Virginia.
"This transformative plan will make travel faster and it will make travel safer," Northam said. "It will make it easier to move up and down the East Coast. And it will connect urban and rural Virginia."
The rail plan is expected to add four more daily passenger train routes between Richmond and Washington and provide near-hourly service by 2030. Amtrak will one more route from both Richmond and Newport News in 2026. It also plans to add a third train route from Norfolk and a second route from Roanoke next year, and a third from Newport News in 2026.
The long-term plan depends on construction of a new railroad bridge across the Potomac River, next to Long Bridge, a 117-year-old two-track railroad bridge that has become a choke-point for freight and passenger rail service along the East Coast.
Northam signed an agreement in late March between the state, CSX, Amtrak and Virginia Railway Express, a regional rail service in Northern Virginia, to finalize the plan that had been first announced at the end of 2019. Construction of the new bridge, dedicated to passenger trains, is scheduled to begin in 2025 and be completed in 2030.
The aim is to relieve pressure on Interstate 95 and other highways by giving travelers the option of reliable passenger rail service instead of driving.
"We know that we can't pave our way out of congestion in Virginia," Northam said.
In an interview on Monday, the governor said Virginia has been able to invest state money in expanding passenger rail, but he would welcome passage of a $1 trillion infrastructure bill still pending in Congress and awaiting a vote by the House of Representatives.
"We can do it a lot faster ... with federal help," Northam said.