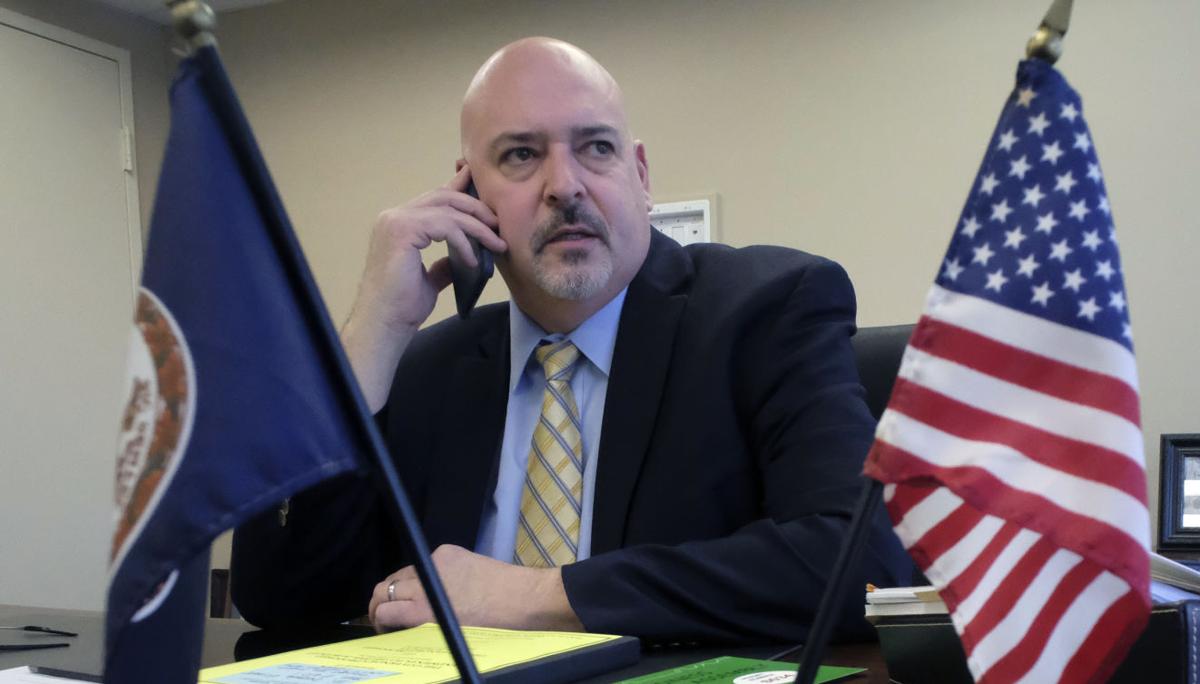 Republicans plan to elect a new speaker and majority leader in the House of Delegates on Sunday evening, but they could face recounts in two close House elections that, if enough votes were to shift, could force them to share power with Democrats when a new General Assembly convenes in January.
Del. Martha Mugler, D-Hampton, and Del. Alex Askew, D-Virginia Beach, trail their Republican challengers by less than half a percentage point of the votes cast in each of the two Hampton Roads districts. That entitles the two Democrats to ask their local circuit courts to grant them recounts at state expense.
Mugler and Askew would have to wait for the State Board of Elections to certify the votes on Monday before petitioning the courts for recounts.
By then, Republicans are expected to have decided on new leaders to govern the chamber and their majority party caucus. The caucus is scheduled to vote in Richmond on Sunday evening on whether to elect Del. Todd Gilbert, R-Shenandoah, as the next speaker of the House and Del. Terry Kilgore, R-Scott, as the next majority leader.
Gilbert said in a statement Tuesday that local electoral boards in Hampton Roads on Tuesday certified that the Republican candidates had prevailed in both contests, solidifying the GOP's new majority.
"Today's certification by the local electoral boards make it official: Karen Greenhalgh and A.C. Cordoza have prevailed in House Districts 85 and 91," Gilbert said. "I again congratulate the delegates-elect on their win, and look forward to working with them as members of our 52-member Republican House majority."
Gilbert and Kilgore had both sought to become the next speaker of the House, but they are no longer rivals for the job after notifying Republican delegates that they "have come to an understanding with one another about our intentions with respect to seeking leadership roles."
"Todd is proud to endorse Terry for Majority Leader, and Terry is proud to endorse Todd for Speaker," they said in a letter sent to caucus members on Friday and released this week. "Ultimately, any final decision will be left up to you."
Two years ago, Gilbert defeated Kilgore in a private caucus vote to elect a minority leader, after Democrats took control of the chamber with a 55-45 majority.
Republicans appeared to have regained control of the House in elections last week that gave them a 52-48 majority, pending the outcome of the disputed races in House District 85, which Askew represents, and House District 91, which Mugler represents. Both were elected in 2019 and were seeking a second two-year term.
Mugler trails Republican Cordoza by 94 votes, or 0.33%, according to the unofficial results on the Virginia Department of Elections website on Tuesday. She had conceded the race last week, but changed course after finding that an error tightened the margin. Cordoza has 49.36% to Mugler's 49.03%. A Libertarian candidate and write-in votes accounted for the other tallies.
"On Friday night, we were made aware of an error that occurred while reporting vote counts in House District 91," Mugler said in a statement. "In light of this news and the significant shift we have seen in the count since [last] Tuesday night, we think it wise to do our due diligence to make sure every vote is fairly and accurately counted."
"We will allow the process the full time and effort it takes to ensure accuracy," she said.
Askew trails Greenhalgh by 127 votes, or 0.44%, in House District 85, according to the Department of Elections website. He has not conceded. Greenhalgh has 50.17% to Askew's 49.73%.
Zoë Kleinfeld, campaign manager for Askew, said in a statement: "Especially in a race as close as this one, it is critical that we honor each and every cast ballot. Therefore, in light of the tabulation error that occurred in House District 85 last week, we support further efforts to ensure every vote is correctly counted."
House Speaker Eileen Filler-Corn, D-Fairfax, the only woman elected to govern the chamber in its 402-year history, conceded the loss of the Democratic majority on Friday, but pulled back after the vote totals changed in the two districts.
"There are provisions in place to check and double-check the tallies so we can be certain every single Virginian's voice is heard," spokesperson Sigalle Reshef said. "That process will play out until every last vote is counted."
Garren Shipley, spokesperson for Gilbert, said House Republicans are confident they will maintain a four-seat majority.
"Based on past experience and our experience with observers on the ground, we are confident we will have 52 seats when the new General Assembly convenes in January," Shipley said.