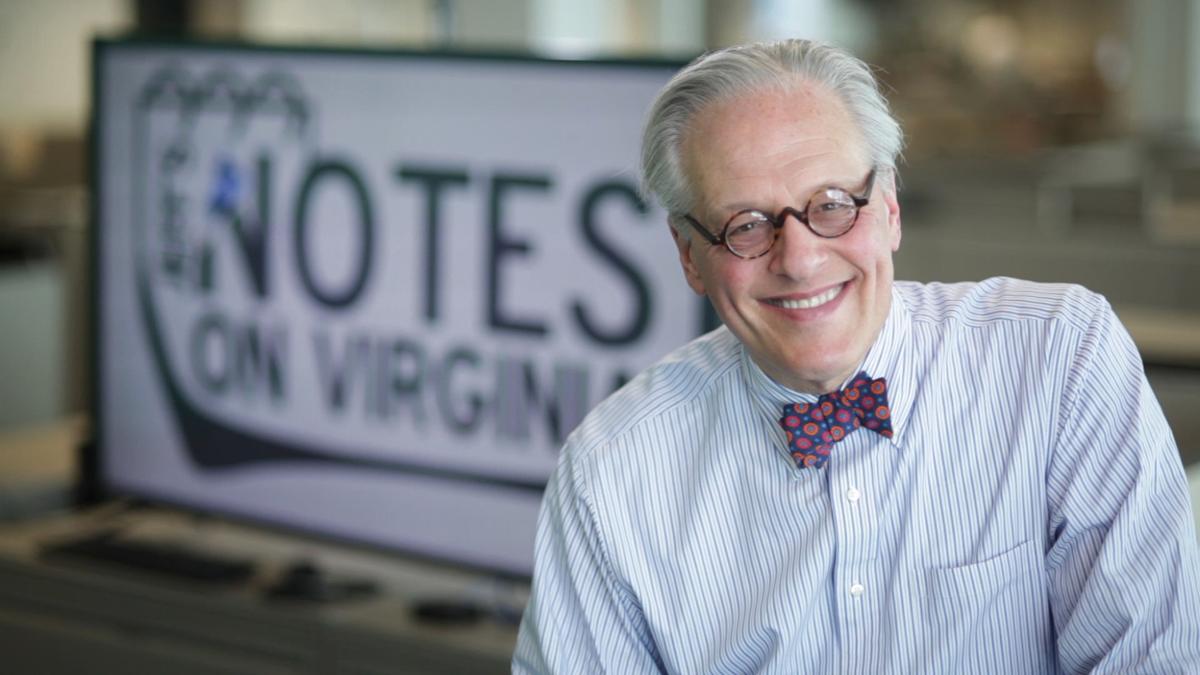 The setting in which Terry McAuliffe has been preparing for the first televised debate of the gubernatorial campaign is far more welcoming than the one in which he will face Glenn Youngkin Thursday night. Youngkin's debate prep has been something of a road show, with sessions at his Northern Virginia headquarters as well as in Richmond.
McAuliffe has been meeting with several aides, usually in the study of his stone house in leafy McLean. They've been reviewing Youngkin's performance in debates ahead of the Republican convention he won in May. Staffers stand in for Youngkin and the three panelists, two of whom are reporters and one of whom is a political analyst.
Youngkin, who in refusing earlier debates has had more time to ready for the opener at the Appalachian School of Law in Grundy, in hyper-Trumpy Southwest Virginia, has conferred with advisers, often three hours at a time. In a mock debate, a state senator from Richmond's Henrico suburb, Siobhan Dunnavant, played the moderator, Susan Page of USA Today.
Substance and style will be at center stage, providing Virginians a rare, fleeting opportunity to see McAuliffe and Youngkin side by side. The debate runs an hour - 57 minutes, actually. The candidates, after taking questions from panelists, will ask each other one question. No opening statements allowed, only 2-minute closing remarks.
A showcase for Youngkin's sing-songy, choirboy earnestness and McAuliffe's high-decibel, carnival-barker urgency, the debate - a second-and-final face-off will be held in deep-blue Northern Virginia Sept. 28 - could have an immediate impact on voter preference, coming on the eve of the first of 45 days of early voting.
The debate's effect could be long-term, however. A caught-on-video flub could end up in a commercial. Nothing in the rules appears to prohibit the use of debate footage in advertising. News accounts, too, could frame race-altering moments, as they did in gubernatorial debates over the past 40 years.
Some of those debates, indeed, shifted public perception.
In 1981, Democrat Chuck Robb emerged from a debate viewed as more decisive. Eight years later, Democrat Doug Wilder, cozying up to Youngkin because he can't stand McAuliffe, sealed his status as a defender of abortion rights after his foe couldn't answer the question Youngkin ducks: How far would he go in banning abortion?
In 1997, Republican Jim Gilmore hardened his lead after his opponent suggested the no-nonsense attorney general was somehow weak on pedophilia. And Republican Jerry Kilgore, chairman of Appalachian School of Law's board of trustees, looked positively wimpy when he bungled the abortion question at a 2005 debate with Tim Kaine.  
For McAuliffe and Youngkin, the debate is a chance to introduce themselves to a larger audience beginning to focus on a campaign seen by the outside world as an early indicator of the direction of national politics in the 2022 midterm and 2024 presidential elections.
Though both candidates have already spent millions on advertising, presenting themselves and attacking each other in a setting over which they have total control, the debate will be an unscripted exercise in message discipline - a test of their ability to be precise on some issues, evasive on others.
That's where Trump, who twice lost Virginia, comes in.
Trump is not on the ballot but McAuliffe wants voters to believe the Trump agenda is. McAuliffe is mindful of Democrats who fail to grasp the stakes of this election, having been satiated by their party's takeover of Washington and Richmond in outrage to the former president.
Youngkin accommodates McAuliffe, hitting on issues that have powerful resonance with the Trump voters he needs to be competitive: resisting mandatory vaccinations for COVID-19, vowing to ban critical race theory in public schools, suggesting Virginia's electoral system is corrupt, and the topic on which Youngkin squirms: abortion restrictions.
Perhaps spotlighting his vulnerability on vaccines, Youngkin proposed - in campaign-to-campaign emails - that he and McAuliffe appear together in a commercial talking up the benefits of jabs. McAuliffe said he would if Youngkin renounced his opposition to compulsory shots and concurred with the Democrat in endorsing a vaccine mandate.
Youngkin refused. His operatives then circulated on social media a photograph of a mask-less McAuliffe on a masks-required Amtrak train. The photo first showed up on Republican-friendly Fox News. No surprise there.
It is because of such vexsome issues as vaccines that Youngkin, eyeing suburban swing voters angered by inflation-fattened prices and spiking assessments that mean higher housing taxes, emphasizes tax relief. That includes eliminating the sales tax on groceries and delaying an increase in transportation taxes.
Youngkin will be talking a lot about that Thursday even if it has nothing to do with the question he's asked. Expect the same from McAuliffe. He'll seize every opportunity to deride Youngkin's tax scheme as a threat to the schools he pledges to improve - only after choking off their funding.
Then there's the supposed stature gap.
Because Youngkin is a state government novice - as McAuliffe was in 2013, when he was first elected - the debate is his chance to make the case that his experience as a gazillionaire investment maven fully qualifies him for mastering the books of Virginia's bureaucracy.
McAuliffe, a mere multimillionare, will counter that his own experience - and generally high approval rating - shows that state government experience matters. And that there's only one way Youngkin towers over him.
Youngkin is 6-foot-7, McAuliffe, 6-4.
Contact Jeff E. Schapiro at (804) 649-6814 or jschapiro@timesdispatch.com.
Follow him on Facebook and on Twitter: @RTDSchapiro.
Listen to his analysis 7:45 a.m. and 4:45 p.m. Friday on Radio IQ, 89.7 FM in Richmond; 89.1 FM in Roanoke.