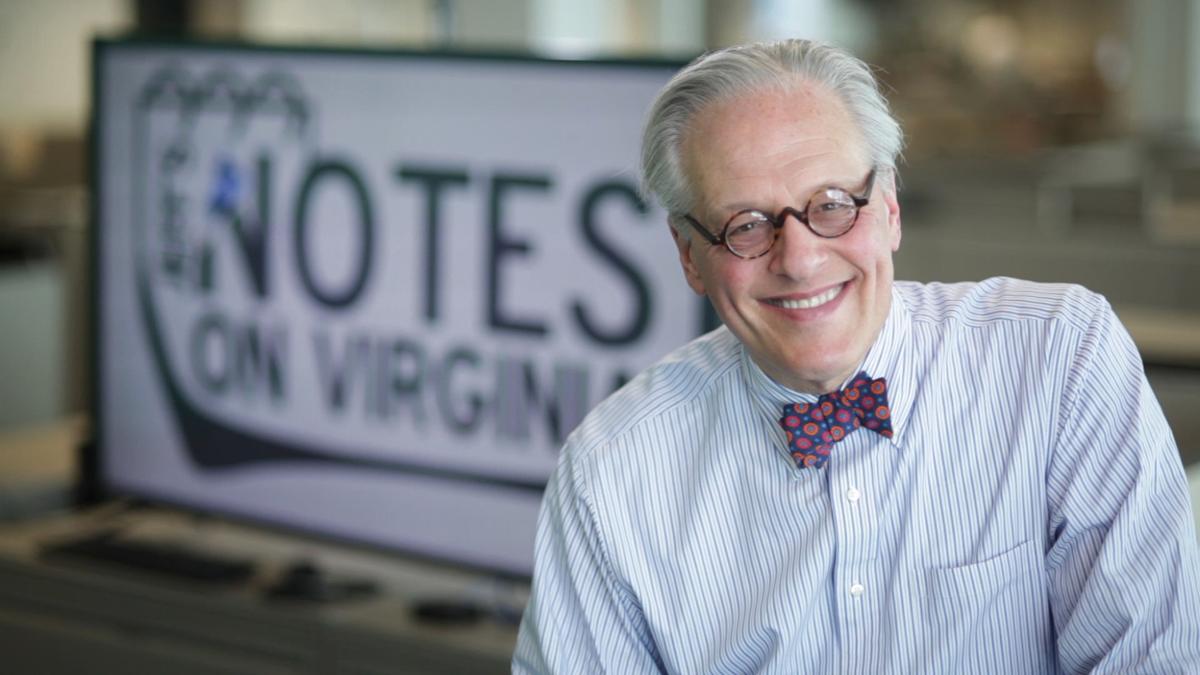 As Elizabeth McClanahan tells it, at the Abingdon law firm where she practiced, there was a banged-up metal desk used by a predecessor, Andy Miller. The firm, the former Virginia Supreme Court justice said, would assign the desk to young associates, who were told it had been that of a storied politician.
From that small firm, Miller went to Richmond, where he would build one of Virginia's biggest law shops. It wasn't a high-dollar firm. Rather, it was the Office of the Attorney General, which until Miller's election in 1969, had only a dozen lawyers. Understaffed, it hired private lawyers to advise state agencies even on mundane matters.
This practice was so common — and costly — the General Assembly could not set aside with any accuracy enough money to pay the attorney general's bills. The budget, instead, included language for a "sum sufficient." In other words, Virginia would find cash on an as-needed basis to pay those private lawyers. Miller argued for a different approach.
Miller, who died July 2 at his Georgetown home at 88, went on a hiring spree. He added to the government payroll over two terms as attorney general more than 100 lawyers ho would work hand in glove with agencies.
One was Fred Fisher, who quit a securities practice in New York to handle energy and environmental issues, which had elevated significance because Dominion Energy — then Virginia Electric and Power Co. — was moving pell-mell into nuclear generation.
Fisher would spend more than 30 years in the attorney general's office, a magnet under Miller for future judges, influential lobbyists, mega-litigators and a future governor, Jerry Baliles.
Miller also hired the office's first Black lawyer: Billy Robinson, who later would become a legislator. Robinson, assigned to the criminal division, was stopped in rural Southside by a white sheriff's deputy who doubted Robinson was a state lawyer on official business. After that, said Tony Troy, Miller's deputy and successor, Miller distributed badges to staff that identified them as his employees.
Miller put in place a template for the attorney general's office that remains largely intact nearly 45 years after he left it, believing that his record of modernization — and his moderate views — would lift him to the governorship and the U.S. Senate.
In 1977, with Democrats beset by a center-left struggle, Miller lost the gubernatorial nomination to Henry Howell, the liberal firebrand. In 1978, Miller was narrowly defeated for Senate by Republican John Warner, fill-in candidate for the guy Miller had beat for attorney general, Dick Obenshain, who was killed in a plane crash. In 2013, Miller endorsed Obenshain's son, Mark, for attorney general over the Democratic nominee.
The legacy of Andrew Pickens Miller is not just that of an attorney general who believed his office should supply for the public legal services available to the private sector. He also was a not-especially warm-and-fuzzy pol born to a family that advocated forward-thinking policies in the 1940s and 1950s, when Virginia resisted advances on race and education.
Miller was the son of Francis Pickens Miller, arch-enemy of the conservative machine of U.S. Sen. Harry F. Byrd Sr.
The elder Miller stood for the Democratic gubernatorial nomination in the 1949 primary, running a stunningly close second to Byrd's choice, John Battle, whose son 20 years later would be the younger Miller's defeated running mate for governor. Francis Miller also unsuccessfully opposed Byrd, himself, in the 1952 Senate primary.
That Andy Miller never achieved the offices that eluded his father has likely inspired armchair psychology. But the son encountered obstacles different than those faced by the father, including Virginia's two-term curse: That some attorneys general and lieutenant governors who sought re-election ultimately lost for governor.
As attorney general, Miller was elected under Republican governors — Linwood Holton in 1969 and Mills Godwin in 1973. Miller got along with both, sharing activist views with Holton and, with the traditional Godwin, a respect for the responsibilities of their respective offices.
Miller steered litigation forcing Washington to strengthen security at its now-shuttered prison in suburban Fairfax County. He sued in federal court the manufacturer of the pesticide Kepone, which had poisoned the James River. The lawsuit led to the creation of a multimillion-dollar fund for environmental research and improvements.
And in a move that would alarm freshly enfranchised Black voters, Miller tried — and failed — to convince a federal court in 1971 to exempt Virginia from election protections, elements of which have recently been junked by the U.S. Supreme Court.
Miller had roots in the Blue Ridge and Northern Virginia before embarking on a professional and political career that would take him from Southwest Virginia to Richmond and, in later years, to Washington, from which he would lobby state attorneys general over the disputed Keystone XL pipeline and occasionally support Republicans.
That included advising culture warrior Ken Cuccinelli during his attorney generalship and helping convince the Supreme Court to overturn Gov. Bob McDonnell's corruption conviction.
And to think it all started at a battered desk in Abingdon.