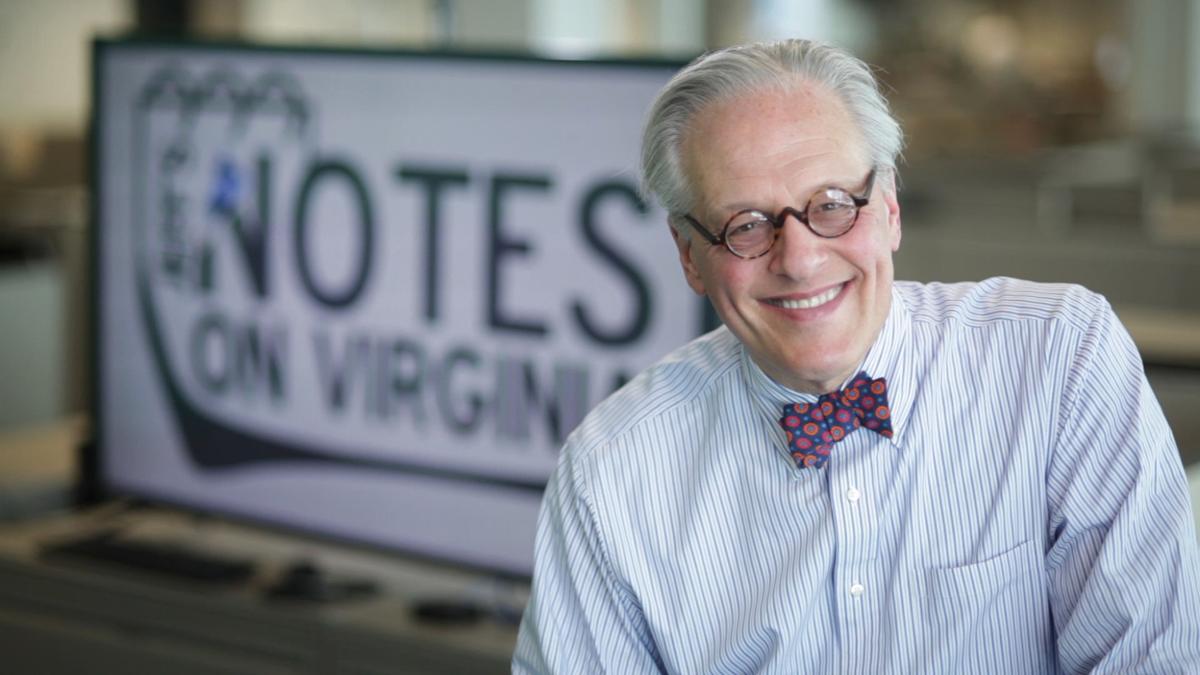 For presidential inaugurations, it wasn't unusual that television sets were rolled onto the floor of the Virginia Senate and into the lounge of the House of Delegates so the worthies could take a break from their state duties to watch the swearing-in of the nation's new chief executive.
And when the Washington Football Team — then still known by its racially insensitive name — won the Super Bowl in 1983, 1988 and 1992, regional pride led to brief celebrations in the Senate chamber.
On Wednesday, the outside world, so often kept at a wary distance by Virginia politicians, intruded again. This time — concurrent with the opening of the annual legislative session — it was the second impeachment by the U.S. House of President Donald Trump, whose unpopularity here accelerated Democratic hegemony.
The GOP brand is further damaged at a time when Republicans in Richmond, counting the hours to the president's departure, readied to focus on governance free of the warping filter of Trumpism and in hopes D.C. Democrats under Joe Biden overdo it, hastening demand for change in this year's Virginia elections.
One-party state government — the blue version, in place after a nearly 30-year hiatus — does not mean Democrats are of one mind on the issues that returned them to dominance. They would tell you that, ahead of contests for governor, lieutenant governor, attorney general and House, those issues can keep them there.
Defining issues for Democrats are those on which there are deep divisions within the majority party. That will become clear as the General Assembly lurches toward adjournment in late February, relying on a parliamentary sleight of hand to bypass one by Republicans that threatened to squeeze the session to 30 days from the usual 46.
These issues include taxes, marijuana, paid sick leave, police reform, civil and voting rights, campaign finance, gambling and reopening public schools during the pandemic. Differences on policy are exacerbated by differences in personality, especially House Speaker Eileen Filler-Corn and Senate Majority Leader Dick Saslaw, both of Fairfax.
Virginians got a taste of both during the interminable special session that, over nearly 85 days, pivoted from repairs to the COVID-19-wracked budget and post-George Floyd police reform to an all-you-can-eat legislative buffet that restyled the General Assembly as a mini-Congress.
The House and Senate deadlocked over the summer on proposals protecting violent police officers from lawsuits holding them personally responsible for constitutional violations. They could do so again this winter.
It's not that Democrats don't want to hold bad cops accountable. It's that lawyer-lawmakers interpret differently the complexities of legal immunity. They include liberal Democrats sensitive to the racial dimension of this issue as well as the sponsors of competing proposals for addressing it, Del. Jeff Bourne of Richmond and Sen. Scott Surovell of Fairfax.
Demand for paid sick leave crested early in the coronavirus crisis, but so did disagreements on implementing it. That endures, complicated by the lieutenant governor candidacy of its House patron, Elizabeth Guzman of Prince William, and the resistance of a business lobby that complains about the dollars and sense of sick leave.
These Democrat-vs.-Democrat divisions could play out over legislation that junks an ancient law that prohibits erasing criminal convictions from an individual's record — a practice that disproportionately hits people of color, particularly in the job market.
Also, legalizing pot might have the support from such Democratic big shots as Gov. Ralph Northam, but big questions about regulation, taxation and public safety — for instance, how should police and prosecutors handle driving-while-stoned cases? — might mean only baby steps are taken this session.
Democrats could have an easier time doing away with the death penalty, also favored by Northam. That Virginia could become the first Southern state to eliminate it might come down to the votes of a few Republicans, including Sen. Bill Stanley of Franklin, co-sponsor with Surovell of repeal legislation.
On higher taxes and political spending, sensitive issues with voters and officeholders, election considerations in the House could delay significant action, by burying proposals in Democrat-run study committees that would make recommendations in 2022.
Sen. Creigh Deeds, D-Bath, wants to bump up the income tax for high-earners to pay for school construction and law enforcement salaries. The head of the House's tax-writing committee, Del. Vivian Watts of Fairfax is likely to roll that into a larger effort to rewrite the entire tax code.
And legislation by Del. Marcus Simon, D-Fairfax, to prohibit personal use of campaign dollars — for years, a dubious practice of Democrats and Republicans — might end up in a possible examination of all election finance laws.
But even before the start of this year's session, it was clear some Democrats would be settling their policy differences in a political setting. So far, at least five House incumbents, including Dawn Adams and Betsy Carr, both of Richmond, are expected to be primaried, setting up possible fights between the left and far left.
And giving Republicans the pleasure of watching Democrats do to each other what Republicans already have done to themselves.
Contact Jeff E. Schapiro at (804) 649-6814 or jschapiro@timesdispatch.com. Listen to his podcast, Capitol Chat, on Richmond.com. Follow him on Facebook and on Twitter, @RTDSchapiro. Listen to his analysis at 8:45 a.m. Friday on VPM News, 88.9 FM.