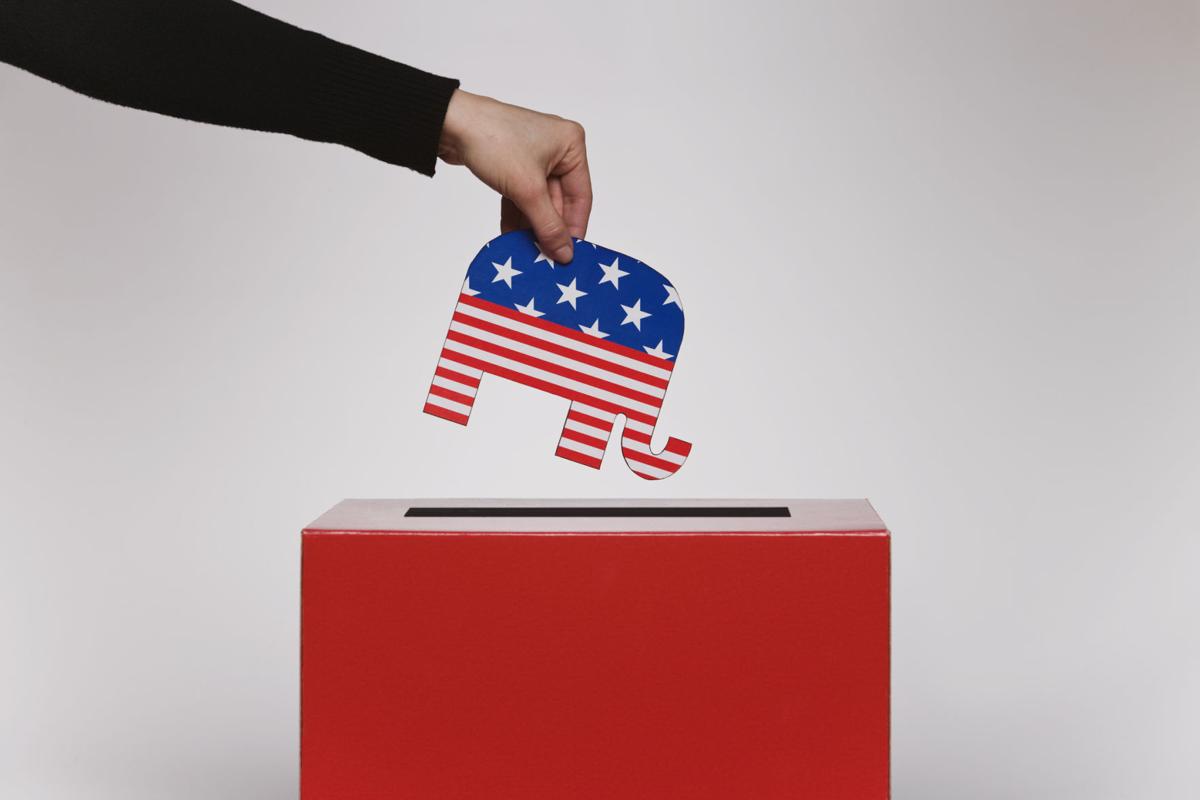 After months of disagreement, the Virginia Republican Party's governing body agreed Tuesday night on a method to nominate statewide candidates for the November election. They'll hold a drive-up convention May 8 on the campus of Liberty University.
The decision followed feuds among members of the party's State Central Committee, who had opted for a convention to nominate candidates for governor, lieutenant governor and attorney general. But such a gathering would be illegal under Virginia's COVID-19 rules.
Republicans spent months unable to reach agreement until Tuesday night.
The convention at Liberty, the Christian university well known for its affiliations with conservative causes, is to be held at 9 a.m. Republicans said convention delegates will be able to stay in their cars the entire time, possibly listening to proceedings on a radio broadcast.
They plan to use ranked-choice voting, so delegates would fill out one ballot and list their choices.
Liberty University approved of the plan, said Mike Ginsberg, a committee member from Northern Virginia. Technical details will need to be worked out, he said.
Ginsberg, a lawyer, said the drive-up convention would be legal and would not be a large gathering that's currently prohibited.
Some Republicans were concerned that driving to one location would be difficult for people in parts of the state far from Lynchburg or people who don't have cars.
Among the candidates for governor, Sen. Amanda Chase, R-Chesterfield, was not impressed. A single-location convention will include far fewer participants than other options would have.
"I would like the VA GOP State Central Committee to answer a question," she tweeted during the meeting. "1,962,430 voters voted for President Trump in Virginia. How are you going to accommodate these people who will want to cast a vote for our statewide candidates?"
Their decision came after two other proposals failed to get enough support to pass. A canvass, also known as a "firehouse primary," would have place one polling location in every jurisdiction across the state for Republicans to vote. Another proposal that failed would have created an unassembled convention.
Three former Republicans governors issued a letter Tuesday backing a canvass and all but begging committee members to reach agreement. Former Govs. Bob McDonnell, Jim Gilmore and George Allen said in their letter that it had been disheartening to watch from a distance as the committee had been unable to reach agreement.
Tuesday's meeting was peppered with parliamentary duels, spontaneous statements, bickering over votes, and numerous "hot mic" moments in which people speaking didn't realize they could be heard by the group.
Democrats will nominate their candidates in a state-run primary election on June 8.
The days of conventions to nominate statewide candidates could be numbered. Several state lawmakers said a voting rights bill that's passed both chambers of the legislature would have the practical effect of ending conventions starting in 2024.
Note: An earlier version of this story incorrectly referred to how Virginia Republicans nominated U.S. Senate candidate Daniel Gade in 2020.