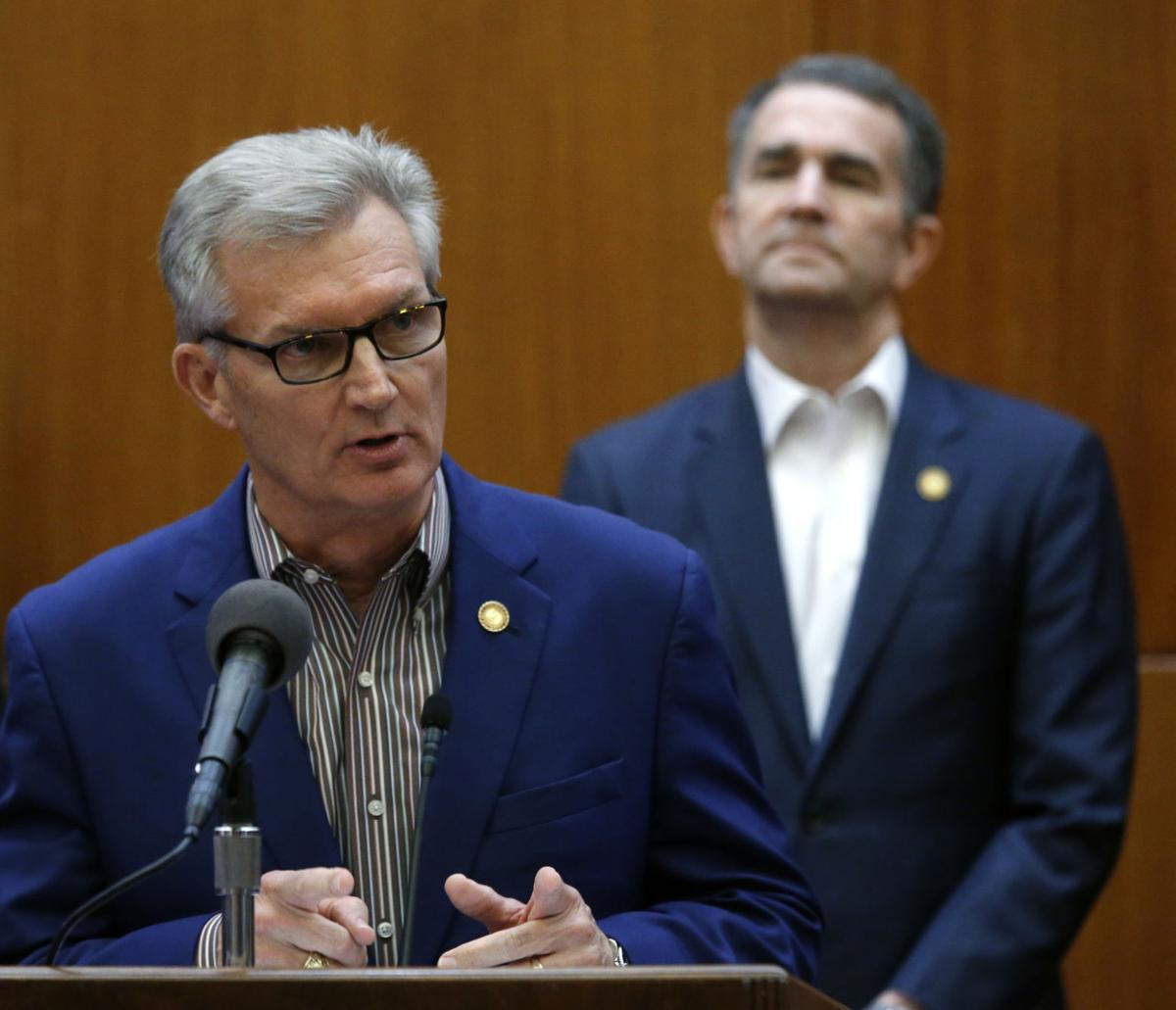 Buoyed by the biggest monthly increase in more than 50 years, Virginia expects a state revenue surplus of more than $1 billion for the fiscal year that ends June 30 — and that estimate could be conservative.
The state collected almost $1.2 billion more revenues last month than it did in May 2020, an increase of 66%, and is more than $3.3 billion ahead for the first 11 months of the year. The surge comes just 15 months after the beginning of a COVID-19 public health emergency that shuttered much of Virginia's economy and upended the two-year budget that the General Assembly had just passed.
The revenue boom is driven by a flood of federal emergency aid — either directly to the state or to families and businesses to stimulate spending — but it also reflects investor gains in the stock market, companies hiring workers, people returning to shop in stores and dine in restaurants, and a red-hot housing market.
"It's only going to get better, because the economy is opening up," said Secretary of Finance Aubrey Layne, who will leave his job on July 1 after helping Gov. Ralph Northam guide Virginia through the crisis without laying off state employees or cutting services.
Northam took a victory lap with the revenue announcement on Friday after the long battle to contain the coronavirus and protect the state budget.
"Virginia's economy is roaring back to life thanks to hard work, following the science and one of the strongest pandemic responses in the country," he said. "New COVID-19 cases are at record lows, our vaccination rates are among the nation's highest, and Virginians are heading back to work — and these record revenue gains are the result."
Also on Friday, Northam announced that Deputy Secretary of Finance Joe Flores will take Layne's place on July 1. Flores, a former budget analyst for the Senate Finance Committee, has worked closely with the General Assembly, which will meet in late July or early August to decide how to spend $4.3 billion in federal aid sent to Virginia under the American Rescue Plan Act.
"Our responsible governance is paying off, and we will keep this up as we approach a new budget year and face major decisions about how to best use federal funding from the American Rescue Plan," the governor said. "We have a strong team with the right experience — Joe Flores is a highly qualified, dedicated public servant with a deep understanding of the state budget and a strong background in fiscal policy, and I am confident our economic momentum will continue."
The special session is not likely to deal with the expected revenue surplus, about half of which must be deposited in the state's reserve funds under the Virginia Constitution and state code.
"Anything dealing with state revenues will be dealt with in the governor's outgoing budget" in December, Layne said.
State employees already will receive a 5% raise in their next paycheck — 8% for state police officers — but former State Police Superintendent Wayne Huggins said the additional state revenues create an opportunity for the state to adopt a pay plan for troopers that addresses continuing pay compression problems that result in new hires sometimes making more than their supervisors.
"This is a problem that can be solved, that needs to be solved and should be solved," said Huggins, executive director of the Virginia State Police Association.
The finance secretary more than doubled the $500 million projected surplus he predicted last month, but he said the ultimate size won't be clear until after a corporate income tax filing deadline next week that will help determine results in the final month of the fiscal year.
Year-over-year income tax collections are likely to fall in June because the filing deadline this year was May 17, compared to June 1 last year, when Northam resisted calls to delay it to mid-July, after the end of the state fiscal year.
"It really put us in a much better position to deal with this than many other states," the finance secretary said.
The turnaround has been dramatic.
Revenues are about $2.5 billion ahead of the two-year budget the assembly adopted on March 12, 2020, the same day the governor declared the public health emergency.
After imposing sweeping restrictions on business and public gatherings to slow the spread of the coronavirus, Northam and the assembly suspended more than $2 billion in new spending and projected a potential two-year shortfall of more than $2.5 billion. The assembly restored much of that spending this year, helped by an additional $730 million in revised revenues in February.
Nothing tells the story better than revenues collected in May, a critical month for state tax collections.
"It was just a fabulous month," Layne said.
The biggest revenue gain came in income taxes not withheld from paychecks — generally paid by investors on capital gains and self-employed Virginians.
Those revenues alone tripled — from $500 million last May in the worst part of the COVID-19 recession to $1.5 billion this year, an increase of almost 200%. Nonwithholding income tax collections for the first 11 months were almost $2 billion ahead of last year, or 69%.
Income taxes withheld from paychecks, the single-largest source of state revenues, were more than $540 million ahead in the first 11 months of the fiscal year, reflecting hiring and wage gains.
Sales tax collections rose by more than $100 million in May and almost $360 million ahead for the year, as people began to return to physical shopping while continuing to spend for online purchases. In-store sales rose by almost 50% in May, compared to an 18% increase in internet sales.
"People are getting back into stores," Layne said.
They're also beginning to spend again on services, not just goods, as they return to restaurants, which also should boost revenues for local governments that have been hit hard by declines in meals taxes.
The housing market continues to boom, reflected by a gain of almost $20 million last month and $180 million for the year in taxes paid on deeds and other court recordings, increases of more than 40% compared to the same periods last year.
"Everything is firing on all cylinders," Layne said.
However, he acknowledged that Virginia's revenue gains are fueled by federal money under a series of emergency funding packages for COVID-19 relief — the CARES Act and the Consolidated Appropriations Act, which then-President Donald Trump signed last year, and the American Rescue Plan Act, which President Joe Biden signed in March.
In addition to more than $26 billion in direct state and local government relief, the funding packages sent more than $50 billion to Virginians and businesses through tax-exempt stimulus checks, enhanced unemployment benefits, forgivable loans to bolster employers, and other measures that pushed money into consumer hands and the economy.
"It's all because of the stimulus going into the economy," Layne said. "For the foreseeable short term, it's a big tailwind."