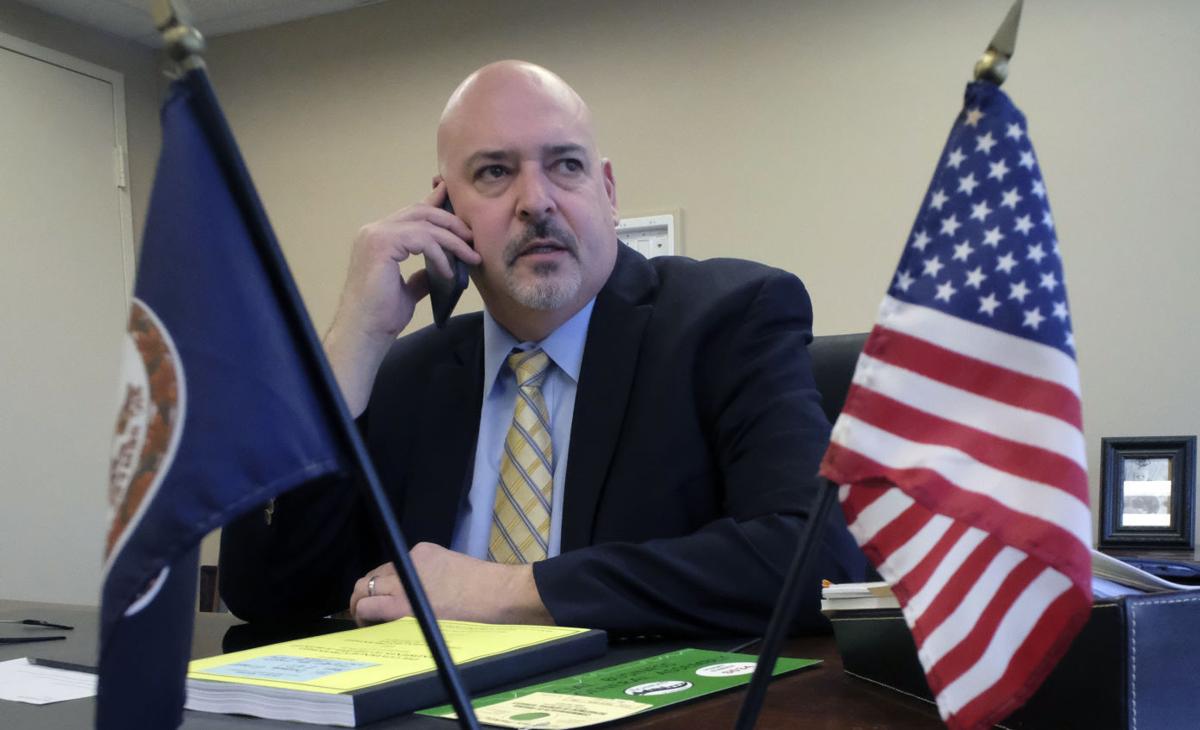 As Republicans regain control of the House of Delegates, their top priority is clear: public education and school choice.
"Absolutely, it's education," House Minority Leader Todd Gilbert, R-Shenandoah, said in a Zoom news conference on Thursday.
Gilbert, who seeks to become speaker of the House when the GOP caucus votes privately on Nov. 14, said Gov.-elect Glenn Youngkin's victorious campaign against former Gov. Terry McAuliffe has elevated parental concerns about control over their children's education — from public school shutdowns during the COVID-19 pandemic to school safety and curriculum.
"We have seen the education issue resonate so thoroughly and completely with Virginians this year because of what their children have been through," he said.
The immediate effect will be efforts by House Republicans to "right some wrongs" by restoring requirements for schools to report potential crimes to local law enforcement. A bill Gov. Ralph Northam signed into law last year gave principals more discretion on when to involve law enforcement if a student commits a misdemeanor.
Gilbert said the elections, following school shutdowns during the pandemic, also will elevate a long-standing desire of political conservatives to expand school choice through charter schools and other options to traditional public education.
"That opened up the school choice issue for us in a way we could have never been able to do in our messaging, with all the money in the world," he said.
Republicans also are likely to revisit some laws pushed through by the Democratic-controlled legislature in the past two years — in efforts to adjust the regulatory framework for legalizing marijuana, restore a photo-ID requirement for voting and address the accelerated phase-out of fossil fuels under the Virginia Clean Economy Act.
But first, Gilbert said, they have to secure their apparent 52-48 advantage against vote shifts in close House contests as mailed absentee ballots are counted through Friday.
House Republicans also have to choose between Gilbert, who led them back to power, and Del. Terry Kilgore, R-Scott, who chaired the victorious House campaign effort, as the next speaker.
"That is a different election with a very small constituency," Gilbert said of the caucus vote for speaker.
House Speaker Eileen Filler-Corn, D-Fairfax, who in 2020 became the first woman to rule the chamber, hasn't conceded the loss of the Democratic majority, with incumbents in two House districts within striking distance of the apparent Republican victors, pending the counting of mailed absentee and provisional ballots, as well as possible recounts.
Del. Alex Askew, D-Virginia Beach, and Del. Martha Mugler, D-Hampton, finished within 1 percentage point of their opponents, Republicans Karen Greenhalgh and A.C. Cordoza, respectively. At the same time, Republican challenger Tanya Gould trails Del. Kelly Convirs-Fowler, D-Virginia Beach, by less than 1 percentage point.
Del. Lashrecse Aird, D-Petersburg, conceded to Republican Kim Taylor, a Dinwiddie County businesswoman, in an upset that gave Republicans their 51st vote in the House early on Wednesday, before Greenhalgh edged Askew. Five of the seven incumbent Democrats who lost their seats on Tuesday have publicly conceded.
Aird called her three terms in the House "the privilege of a lifetime" and said, "The work we've done together will not have been in vain as long as we continue to believe in the power of solidarity, community, and perseverance."
Democrats still hope to retain Mugler and Askew's seats to pull into a 50-50 tie, but Gilbert said Thursday, "We don't see that there is a path there for [results] to change significantly enough to affect the outcome of the election, so we feel fairly confident that we are at 52 seats."
However, Democrats hope some tallies will change. Under a law adopted unanimously last year, absentee ballots postmarked on or before Election Day will count if they are received by noon on Friday.
"That's going to be the source of some votes," said Del. Mark Sickles, D-Fairfax, who sponsored the legislation.
Neither Gilbert nor House Democrats took a position on the possibility that House members will have to run again in 2022 in new political districts under a map that the Virginia Supreme Court ultimately will draw.
A lawsuit is pending in federal court to declare this week's House elections unconstitutional. It argues that they were conducted under a district map the Republican-controlled legislature adopted a decade ago and don't reflect shifts in population under the U.S. census that was completed behind schedule this year.
The suit, filed by longtime Democratic political operative Paul Goldman against members of the Virginia Board of Elections and the state director of elections, is awaiting a decision by the 4th Circuit U.S. Court of Appeals on whether state election officials are immune from being sued in federal court. Only then can a three-judge federal panel rule on constitutionality of the elections and impose a remedy if they are found unlawful. If Goldman wins, House members could stand for re-election next year and again in the regularly scheduled 2023 elections.
"Until someone tells us otherwise, we've been elected to two-year terms," Gilbert said.
Del. Marcus Simon, D-Fairfax, parliamentarian for the House Democratic Caucus, said he wouldn't be surprised if other parties joined Goldman's suit, but he said, "The House leadership now is focused on making sure every vote is counted in the elections we just conducted."
Gilbert did not say whether House Republicans would replace legislative employees whom Filler-Corn appointed two years go, but he promised a different approach to governing the chamber.
"We have been concerned for two years that precedent, the constitution and the rules and our procedures have kind of been run over in the pursuit of just winning," he said.
"You'll see we have the institutional memory to be able to run things right, and have a more open, effective process where we rely on the rule of law and our precedents and customs and norms, the way we function, as opposed to just doing it 'because I said so.'"