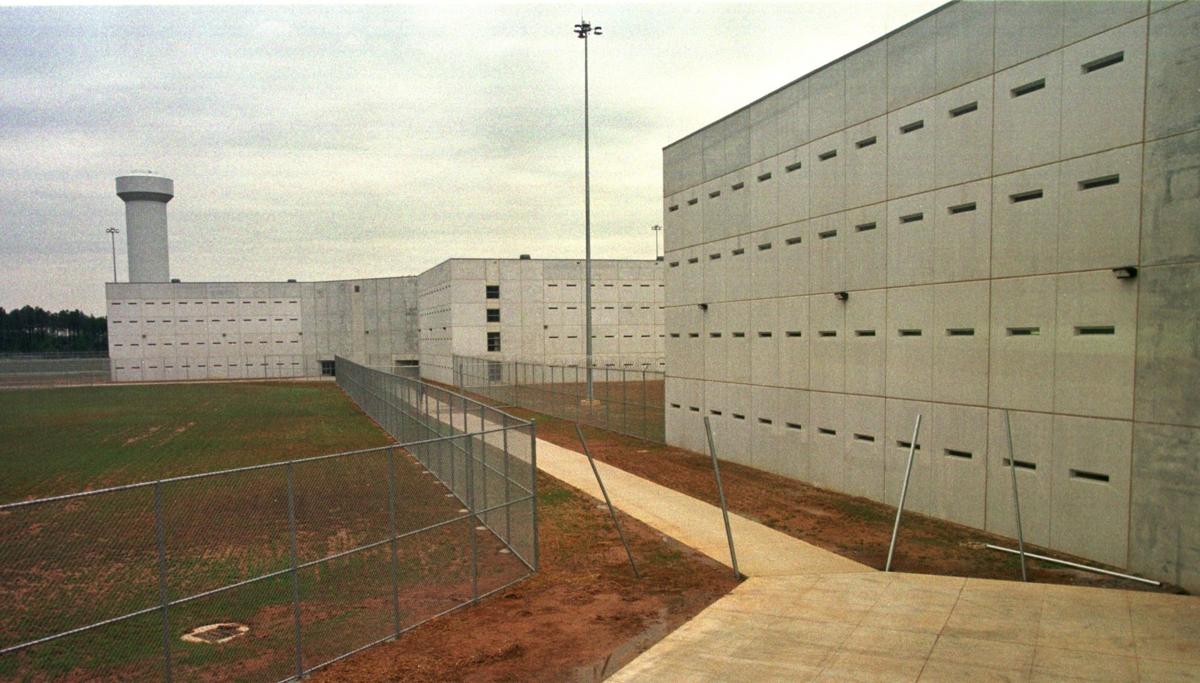 Virginia lawmakers are calling for emergency funding for raises and one-time bonuses to stop an exodus of correctional officers and other front-line staff from state prisons.
A joint legislative subcommittee voted Tuesday to request almost $69 million in each year of the next two-year budget to raise pay for correctional officers, supervisors, and probation and parole officers.
The subcommittee also urged an unspecified amount of funding in the revised budget for the current fiscal year that ends June 30 to provide additional bonuses to officers — on top of a pair of bonuses totaling $4,000 that the assembly already approved this year for correctional officers.
Legislators were alarmed to learn that state prisons have almost 1,700 vacant jobs, with turnover rates for correctional officers of up to 54% at one, unidentified facility, and 46% at another.
"I am very concerned that something is going to happen in one of our facilities," said Del. Patrick Hope, D-Arlington, chairman of the study panel, which includes legislators from four General Assembly committees.
"We need to act with a sense of urgency because it is an urgent situation," Hope said.
The subcommittee also endorsed increasing pay in different parts of the state to reflect the varying cost of living — not just in Northern Virginia — and legislation to increase independent oversight of conditions in correctional facilities.
"I know the people working in the facilities, who are on the ground, they feel the need for change immediately," said Don Baylor, chief organizer for the National Coalition of Public Safety Officers in Virginia.
"People can't continue to work under this environment and survive," Baylor said. "It's just not tenable."
Concern over staffing, compensation and working conditions in Virginia prisons already has the attention of the General Assembly's budget committees, which heard reports last week of high turnover in correctional officers, as well as state police, local sheriff's departments and regional jails.
So does the plight of state mental hospitals and other behavioral health facilities that face high turnover rates in direct-care positions, such as nurses and aides.
Both the House Appropriations Committee and the Senate Finance & Appropriation Committee expressed concerns at their budget retreats over staff turnover in critical state jobs, including corrections, which they hope to address with billions of additional revenue forecast in the budget that Gov. Ralph Northam will introduce on Dec. 16.
Michael Jay, a fiscal analyst for House Appropriations, outlined recent attempts to address turnover of correctional officers, including a 3% one-time bonus that the assembly approved in special session in August, using $23.6 million in federal aid under the American Rescue Plan Act. The assembly already had budgeted for a $1,000 bonus to be paid for correctional officers in December as part of the budget it adopted last winter.
Jay's presentation focused on across-the-board raises for correctional officers, supervisors, and probation and parole officers, as well as additional increases based on years of service to reduce "salary compression," which causes veteran officers to lag behind new hires. The starting pay for a correctional officer would increase from about $35,000 a year to $44,000.
"The idea is if you do a significant salary adjustment, you won't need [additional] bonuses," he said.
But David Beckles, a subcommittee member who works as a correctional officer at Greensville Correctional Center, said he's making $42,000 a year after 16½ years.
"After all is said and done, with the compression and increase, it works out to about $2,200 for the year," Beckles said. "Do you think that is significant enough to retain staff?"
Jay replied that the proposed increase would be a "first step" for addressing the problem. "You're not going to fix employee compensation in one swoop," he said.
Pay isn't the only issue, he said, especially after the COVID-19 pandemic, which led to 68 deaths and more than 20,000 infections in Virginia's correctional facilities.
"It's pay, it's working conditions," Jay said. "Obviously, there's a connection between the pandemic coming and the increase in turnover."
"The more vacancies you have, the more stress you have on the current employees and the more likely they are to leave," he said. "So it's kind of a death spiral."
But Baylor said his organization has been tracking the problem since 2012, when he said state prisons were losing 1,000 officers a year. The number rose to 2,000 in 2020.
"Pay is not the only answer," he said. "There are a number of other problems that are driving turnover that if we don't fix and we don't address we're still not going to gain any ground."