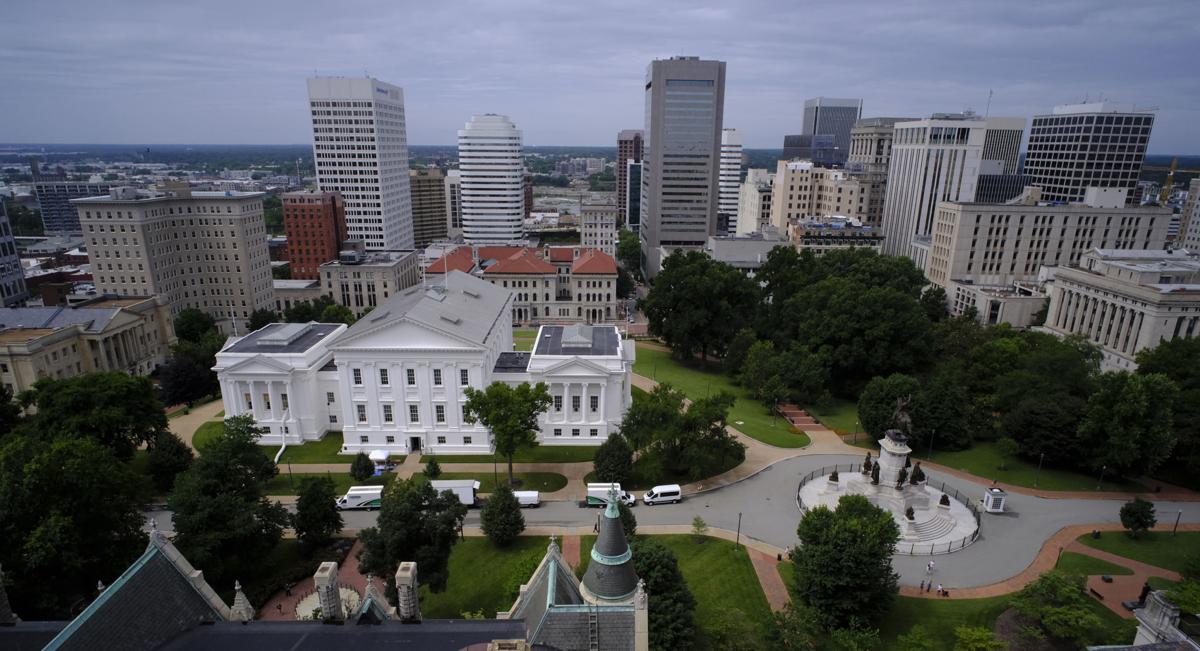 Virginia Democrats on Tuesday night claimed victory in two special elections for the House of Delegates, holding onto the seats of former Dels. Jennifer Carroll Foy, D-Prince William and Joe Lindsey, D-Norfolk.
Democrat Candi King edged Republican Heather Mitchell by about 3 percentage points as Democrats held the seat vacated by Carroll Foy, who stepped down last month to focus full time on her campaign for governor.
King is a former state legislative aide who now works in Washington as a program assistant for the Bill and Melinda Gates Foundation. Mitchell has been an aide to the Prince William County Board of Supervisors and previously was a legislative aide.
In Norfolk, Democrat Angelia Williams Graves, a member of the City Council since 2011, easily defeated Republican Sylvia Marie Bryant, an office manager at a construction firm, to win the seat vacated by Lindsey, who became a general district court judge. Graves led by 27 percentage points in unofficial returns with all precincts reporting.
The special elections came ahead of the General Assembly session that begins Jan. 13.
In a statement congratulating Graves, Sen. Jennifer McClellan, D-Richmond, said that with her win Virginia will have a record 42 women in the legislature, three times as many as when McClellan first ran for office in 2005.
Lindsey had held the seat since 2014, when he succeeded Democrat Algie Howell.
Carroll Foy held her legislative seat from January 2018 to December 2020 representing parts of Prince William and Stafford counties.
House Democratic Caucus Executive Director Jaime Reimers said of the Democrats' wins: "Candi King and Angelia Williams Graves were great candidates who ran excellent campaigns in an incredibly tough situation. We are not only proud of the hard work these amazing women have done, but also what they will bring as members of the House Democratic Caucus with their commitment to helping Virginia's families."
House Minority Leader Todd Gilbert, R-Shenandoah, noted in a statement that the contest for Carroll Foy's seat was close, although King had a fundraising advantage in a district where Carroll Foy had beaten Mitchell by 21 percentage points in 2019.
"While Heather Mitchell awaits the official canvass of the final results, the results in a Northern Virginia suburb should send a shudder down the spine of every Virginia Democrat," Gilbert said.