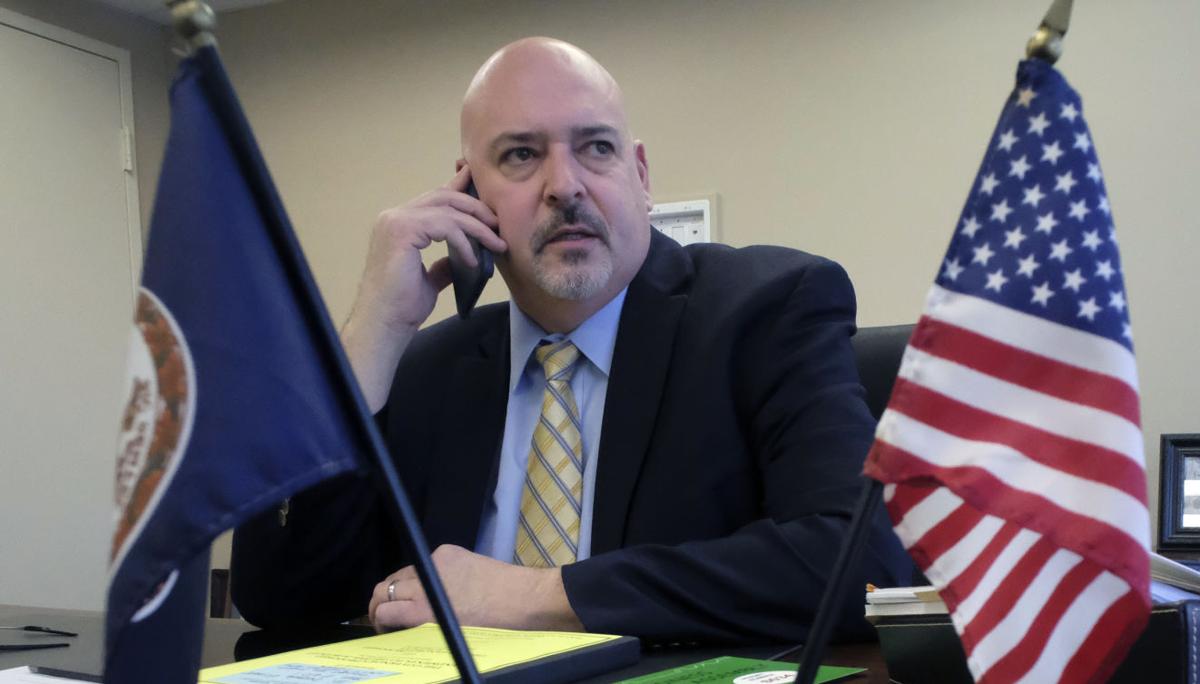 House Republicans on Sunday selected Del. Todd Gilbert of Shenandoah to become the next speaker of the House of Delegates when the GOP retakes control of the lower chamber in January.
Gilbert, who led the caucus as minority leader for the past two years, will replace House Speaker Eileen Filler-Corn, D-Fairfax, who became the first female speaker in 2020 and will hand over the gavel after a two-year tenure.
House Democrats also were meeting Sunday afternoon to pick their leaders. Filler-Corn, who appears in line to lead the caucus as minority leader, would swap roles with Gilbert. The two have regularly clashed on the House floor in their current posts.
"When we were in the minority, no one believed that we could return to where we are now," Gilbert said in a statement Sunday after a meeting of the House GOP caucus in Richmond. "But we rallied together, worked together and won together. I could not be more proud to be a member, let alone the leader, of this caucus."
Democrats entered the Nov. 2 election with a 55-45 edge in the House of Delegates. While two close House contests could head for recounts after the State Board of Elections certifies results on Monday, Republicans appear in line to hold a 52-48 majority when the session starts in January.
Gilbert will be flanked by Del. Terry Kilgore, R-Scott, whom the caucus selected as its majority leader. Shortly after election night, Kilgore announced he intended to run for speaker, but days before Sunday's meeting, Gilbert and Kilgore said they had come to an understanding and would not jostle and put the speakership to a vote.
The leadership change also will herald a regional power shift, as Democratic leaders from Northern Virginia give way to Gilbert from the Shenandoah Valley and Kilgore from Southwest Virginia.
Del. Kathy Byron, R-Bedford, will serve a second term as caucus chair, and Del. Jay Leftwich, R-Chesapeake, was elected whip for a second term.
Republicans' victory in the House came after two devastating election cycles for the party that saw it lose control of the House and Senate to the Democratic Party amid anti-Donald Trump furor.
The Democrats' wave of elections in a state that had been trending increasingly blue for a decade ended on election night. Virginians elected Republicans Glenn Youngkin as governor, Winsome Sears as lieutenant governor and Jason Miyares as attorney general and handed the GOP a majority in the House. Youngkin, Sears and Miyares are the first Republicans to win statewide in Virginia since 2009.
(804) 649-6254
Twitter: @MelLeonor_