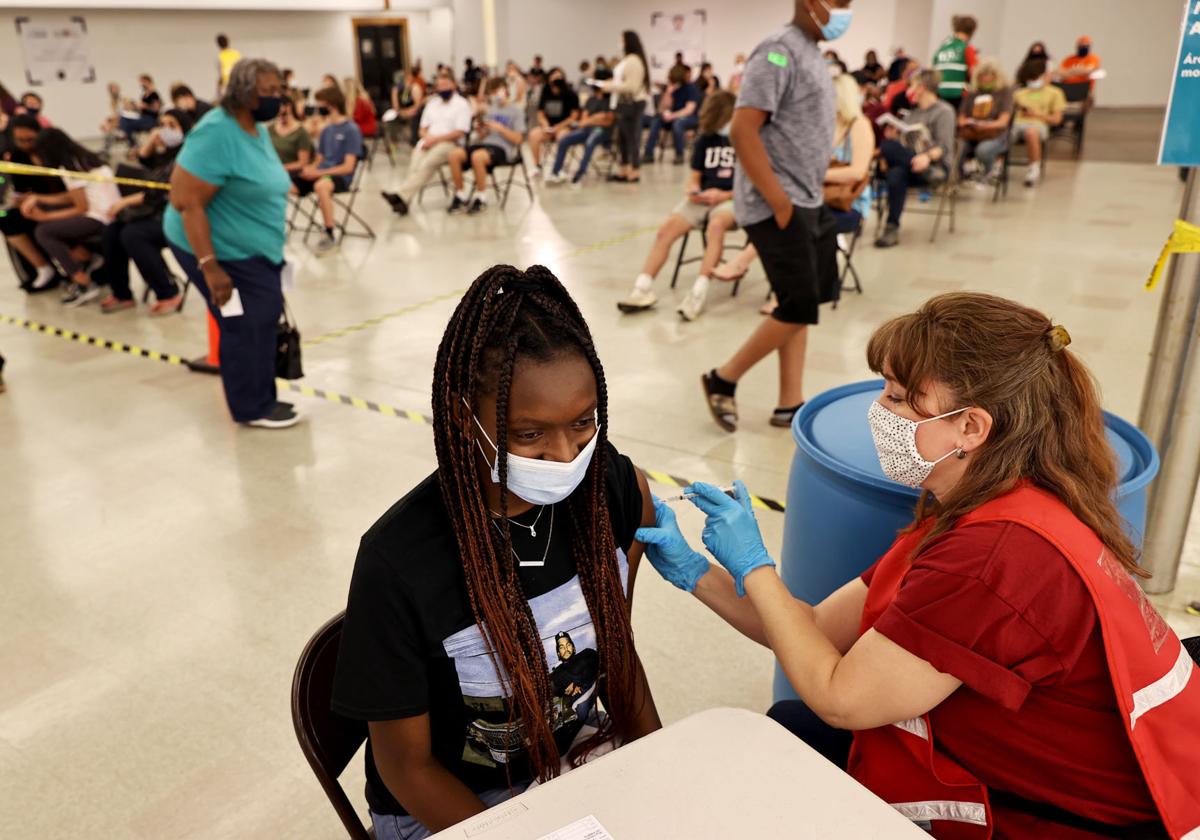 Virginia's 15-month-long state of emergency brought on by COVID-19 will come to an end June 30, Gov. Ralph Northam's office announced Thursday, citing a decline in coronavirus infections.
The end of the state of emergency comes after Northam lifted nearly all public restrictions related to the COVID-19 pandemic. For most Virginians, the end of the emergency declaration will be largely symbolic, through it will have implications on mask rules and evictions protections.
Virginia has remained under a state of emergency since March 2020, when the novel coronavirus was first detected in the state. Over the past 15 months, more than half a million Virginians have been infected with the virus, 11,260 of whom have died as a result.
Now, with the rollout of three vaccines, Virginia is facing low infection rates. The state reported just 215 new cases on Thursday. Nearly 47% of the state's population is fully vaccinated.
When the emergency order ends, a Virginia law that bans people from wearing face coverings in public will go back to being in effect, even as many Virginians are still choosing to wear masks, and many businesses require them.
Northam chief of staff Clark Mercer said the governor will ask the legislature to amend the state's ban on face coverings when lawmakers convene in a special session this summer. The date for the session is still up in the air, but the main task for lawmakers will be to decide how to spend $4.3 billion in federal aid from the American Rescue Plan.
Mercer said the administration has had informal conversations with law enforcement officials from across the state and is confident that the state's face covering law will not be enforced for the foreseeable future.
Dana Schrad, the director of the Virginia Association of Chiefs of Police, didn't rule out that people could be charged for covering their face in order to commit a crime. She said that with the face covering law back in place, enforcement will be up to the discretion of police departments.
"Law enforcement will have to use their discretion and common sense," Schrad said. "There is a difference between wearing a mask for health reasons and to commit a robbery. I think law enforcement will use their judgement in context."
The state of emergency also came with eviction protection measures for people struggling to pay rent due to the impact of COVID-19. Some of those measures are going away.
For example, tenants who are facing evictions can get their cases extended for 60 days if they can prove that they didn't pay rent as a result of COVID-19. That protection will expire 90 days after the end of the emergency order.
Another is a requirement that a landlord include in the eviction notice information about available rent relief through the federal government and help renters apply for it. That protection will expire when the state of emergency ends, on June 30.
Renters are still able to tap into some of the hundreds of thousands of dollars in rent relief that came from the federal government. The expiration of the emergency declaration will coincide with the federal moratorium on evictions for nonpayment that's slated to expire at the end of June.
"We are not happy with this. There are lots of folks who still have not gone back to work and are struggling," said Christie Marra with the Virginia Law Poverty Center.
"We want to be able to do everything we can to connect that available rental assistance with the people who need it. We are very disappointed this notice provision is going away."
(804) 649-6254
Twitter: @MelLeonor_