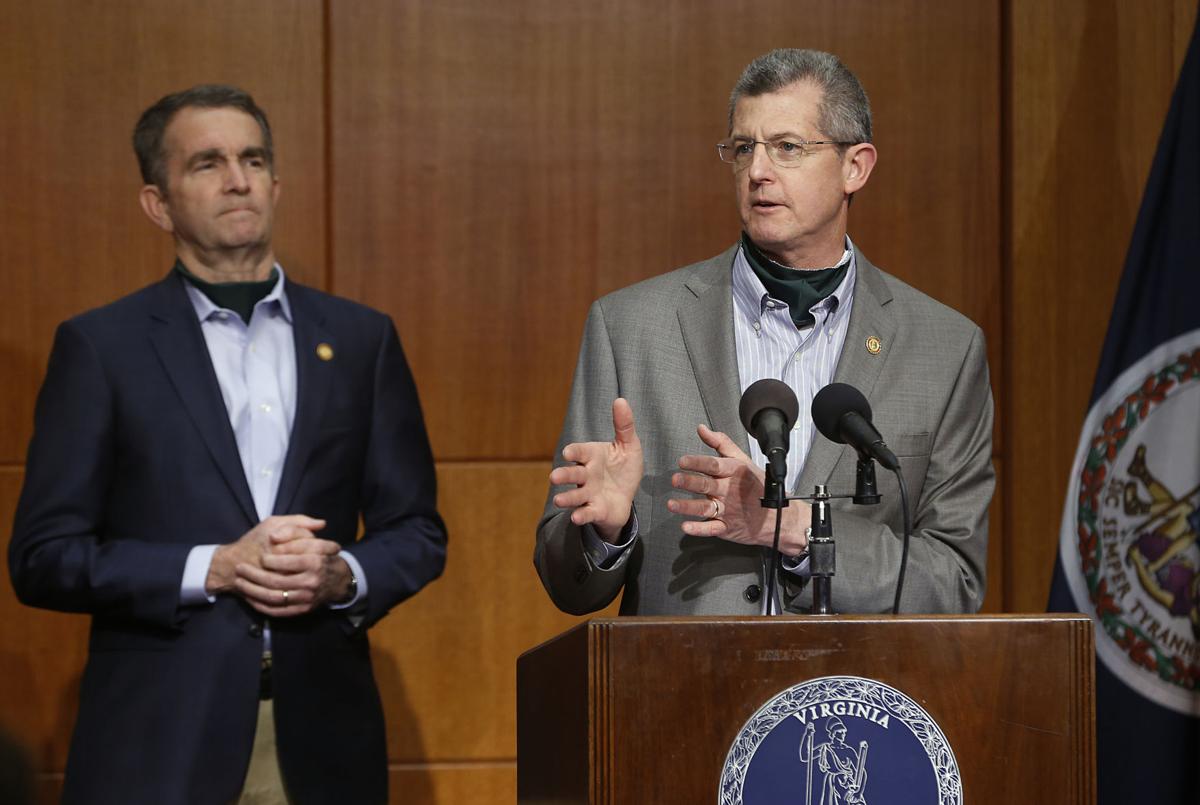 Virginia Health Secretary Dan Carey, the state's top health official through the COVID-19 pandemic, will leave his post at the end of the week to work for a nonprofit health system based in Washington state.
Carey was named health secretary shortly before Gov. Ralph Northam took office in 2018, and he took a prominent role as a key adviser to the governor on pandemic restrictions and public messaging.
Carey, formally the secretary of health and human resources, oversaw 12 state agencies during his tenure. Carey's last day in the administration will be Friday, a Northam spokeswoman said. Vanessa Walker Harris, previously the deputy secretary, will take on the role immediately upon his departure.
Carey will become the chief medical officer for Providence Physician Enterprise, the third-largest collective of affiliated physicians and medical groups in the country. Providence, a nonprofit Catholic health system, is based out of Washington state and has a presence in six other states across the western U.S.
Northam's administration will close in January, when the state's next governor will take office. The transition will begin shortly after the election next week in a close contest between Democrat Terry McAuliffe and Republican Glenn Youngkin.
Notable recent departures in the Northam administration include Northam's finance secretary Aubrey Layne, chief counsel Rita Davis, and natural resources secretary Matt Strickler.
Carey and the Northam administration have weathered an unprecedented pandemic that shut down the state in March and strained its limited disease control resources — a process rife with successes and failures.
Virginia ranks 12th among all states in the share of the people who are fully vaccinated, and never faced a hospital surge crisis like those New York, Texas and Florida faced. As the pandemic progressed but before vaccines became available, the state also tailored restrictions according to regions, helping assuage spikes without blanket lockdowns.
At the same time, state leaders faced harsh criticism for being slow to react as the pandemic progressed. The state's testing and contact tracing programs were slow to ramp up compared with other states, contributing to public fear and leaving public health officials without key data to make informed decisions on public restrictions. The state's vaccination program was also slow to ramp up. People of color in the state have at times faced inequitable access to testing and vaccines.
In a letter to Northam's Cabinet, Carey said serving as health secretary "has been the greatest privilege of my professional life," and described the last two years as "immersive and all-consuming."
(804) 649-6254
Twitter: @MelLeonor_