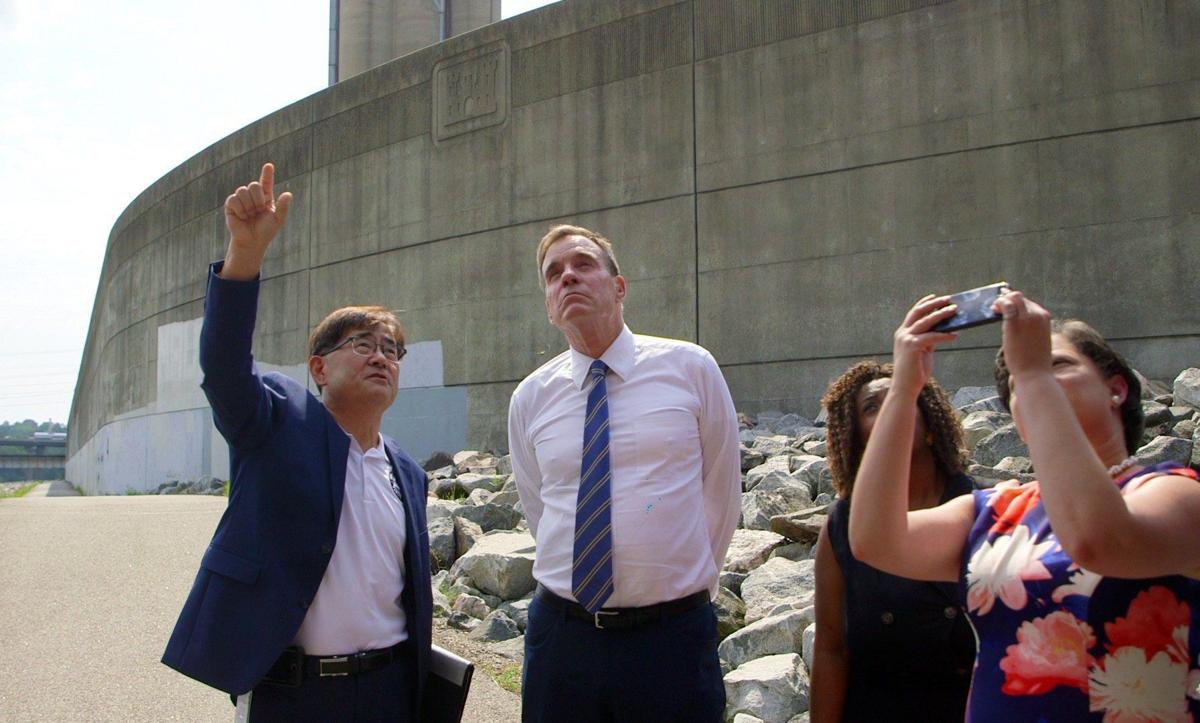 Fresh from a resounding vote to jump-start action on a nearly $1 trillion infrastructure bill, Sen. Mark Warner, D-Va., warned that getting the U.S. Senate to adopt a potential $3.5 trillion spending plan will be much harder.
"It will be a herculean task to also get that done," Warner said in a news call on Thursday.
The Senate voted 69-32 the previous night to advance an infrastructure bill with $550 billion in new spending that he helped devise with a bipartisan coalition.
But the senior Democrat expects no Republican support in passing a budget reconciliation package focused on "human infrastructure" issues such as child care, sick leave and free community college education.
However, Warner and Sen. Tim Kaine, D-Va., also hope to use the evolving budget package to include some of their own initiatives — including a plan for $100 billion in workforce development that Kaine and Sen. Amy Klobuchar, D-Minn., pitched on Thursday.
"As Congress considers investments that nonpartisan analysis has projected will create millions of jobs in the coming years, we need to ensure that we invest in programs that help unemployed individuals pursue the jobs with better wages that we are creating," they said in a letter to Senate Majority Leader Chuck Schumer, D-N.Y., and Minority Leader Mitch McConnell, R-Ky.
"If we do not provide sufficient support, we risk leaving these Americans behind in the economy's reopening," they wrote. "For many of them — particularly workers of color and low-wage workers — these impacts could be permanent unless we invest in them now."
Kaine and Klobuchar said the COVID-19 pandemic had worsened a previous "mismatch between skills that workers were able to access and skills that businesses needed."
"Congressional investments in workforce training and support are essential to position workers for the new, skilled jobs that are going to be part of the post-pandemic economy," they said.
Warner hopes the budget reconciliation package offers another chance for his thwarted proposal to create an infrastructure bank, which the negotiators dropped from the bipartisan infrastructure plan because of a dispute over requiring prevailing wage rates for labor.
"It's crazy not to have that tool in the toolkit," he said. "I was very disappointed that the infrastructure bank got taken out."
Warner had advocated the bank to take advantage of low interest rates that he said would turn a $20 billion investment into more than $100 billion in financing for capital projects ranging from traditional roads and bridges construction to creation of a network for charging electric vehicles.
But he touted the benefits of the final package for Virginia. He said it would pay for the replacement of Mayo Bridge across the James River in Richmond, among about 700 bridges in an "acute state of disrepair" in Virginia.
Warner said the money also would help to expand the Pulse bus-rapid transit system, upgrade Richmond International Airport and complete the widening of Interstate 64 from Richmond to Hampton Roads.
He supports the initiatives included in the budget reconciliation package, but he said reaching agreement on that package will take longer.
"It's a little bit like doing a high-wire act without a net underneath," Warner said.