Virginia elections officials are working to alert voters that absentee ballots cast in this fall's election require witness signatures.
Elections officials use a witness signature to verify that a ballot was cast willingly and properly by the voter whose name is on it. Citing COVID-19, Virginia officials last year waived the requirement, but it is back in effect now that Virginia is no longer under a state of emergency.
As of Thursday, 145,784 Virginians had voted in person and 93,516 had voted by mail, according to the Virginia Public Access Project. There were an additional 181,439 mail ballots that had not yet been returned.
Constance L. Hargrove, Chesterfield County's general registrar and director of elections, said Thursday that the county had received more than 5,000 absentee ballots so far, including 215 with problems.
"The majority of the issues that we have are with the witness signature," she said.
Of those 215 ballots, 133 were missing the witness signature. Other problems could include a voter forgetting to sign the envelope or to print their address.
Henrico County Registrar Mark Coakley said his office has received 4,283 mailed ballots so far. Of the 207 with problems, 147 are missing the witness signature.
"Please read the instructions and fill out every line that you can, including the witness signature on the envelope," Coakley said.
Richmond Registrar Keith Balmer said the city has gotten back about 1,300 mailed absentee ballots so far. Of those, 110 have a problem that needs to be fixed. Almost all of them — 102 — are missing the witness signature.
"If you do not have a witness to sign your envelope, your ballot will be rejected, so we don't want that," Balmer said.
Voters who mailed in ballots without the witness signature have an opportunity to fix the problem.
A law that took effect July 1 sets up a formalized "cure process" that enables voters to fix procedural errors on absentee ballots. If a general registrar finds that the witness signature is missing, the registrar's office will notify the voter within three days.
The voter will have until noon on Nov. 5, the third day after the election, to correct the ballot in order for it to be counted.
This fall, Virginia voters will elect the state's governor, lieutenant governor and attorney general and will fill all 100 seats in the House of Delegates. In addition, a number of localities have local contests. In Richmond, voters will determine the fate of a proposed casino.
Tuesday, Oct. 12, is the deadline to register to vote — 5 p.m. in person at a registrar's office, or 11:59 p.m. online.
Early voting at registrars' offices began last month, 45 days before the Nov. 2 election. It ends Saturday, Oct. 30.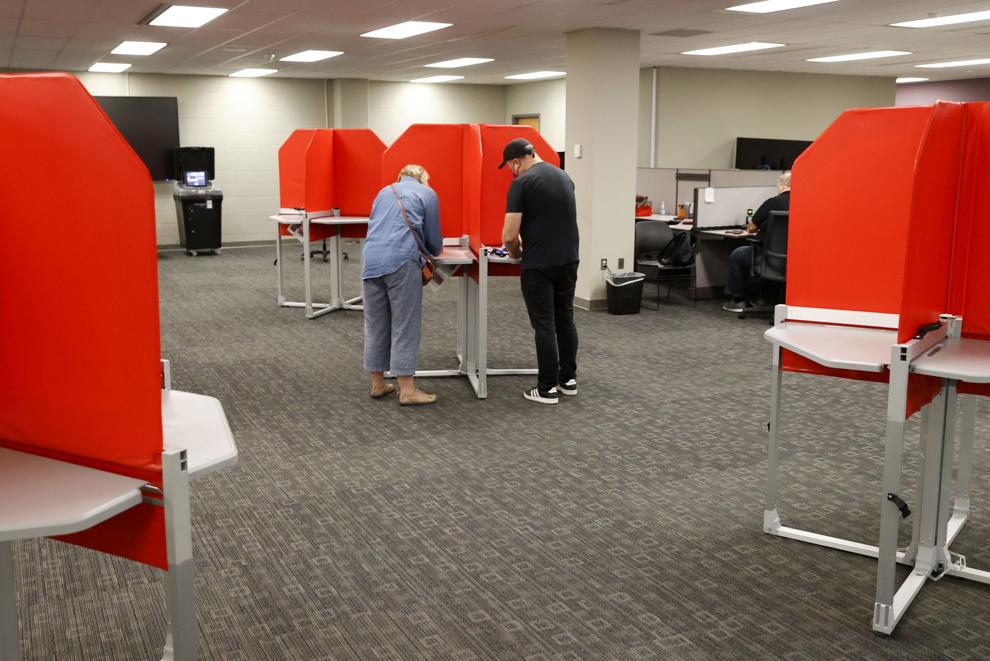 In 2020, about 2.8 million Virginians voted early in the fall election — two-thirds of the total turnout. The dramatic increase was prompted by the COVID-19 pandemic and changes Democrats ushered in to expand early voting.
In March, Gov. Ralph Northam signed legislation allowing local elections officials to open their offices on Sundays for anyone who wants to vote in person during the 45-day period. Northam also signed measures to make permanent prepaid postage on absentee ballots and the use of ballot drop boxes.
Legislation Northam signed also formally waived the witness signature requirement for absentee ballots when the state is under a declared emergency. The waiver does not apply this fall because Virginia's state of emergency concluded at the end of June.
(804) 649-6645
Twitter: @AndrewCainRTD