Fresh off a convincing victory in the Democratic primary for the 9th Senate District, Del. Lamont Bagby, D-Henrico, turned the page to the next election to fill the seat held by Congresswoman-elect Jennifer McClellan, D-4th, and, likely, another primary to defend it in a new district.
Bagby appeared at state Democratic Party headquarters in Richmond on Monday morning, about 10 hours after he seized the party's nomination for the Senate seat with 72% of the vote after a lightning campaign against two formidable fellow Democrats.
He faces Republican nominee Steve Imholt in a special election on March 28 and then, if he prevails, another Democratic primary on June 20 in the newly drawn 14th Senate District, centered in Richmond instead of Henrico County.
"I look forward to it all," Bagby said.
Henrico, one of four polling locations in the party-run firehouse primary, determined the outcome, giving Bagby a nearly 2,800-vote margin over runner-up Alexsis Rodgers.
But Rodgers ran close in Richmond, where she had finished second in the 2020 campaign for mayor and established herself as a voice for the party's progressive wing. Bagby edged her by 52 votes there. Del. Dawn Adams, a three-term delegate from Richmond, also had her best showing in the city, while receiving fewer than 500 votes in the primary.
Rodgers, chair of the 4th Congressional District Democratic Committee, congratulated Bagby and thanked her supporters for their work in a four-day campaign that began after Senate Democrats set the special election last week.
"I personally understand what it takes to coordinate this type of election, so I am grateful for those in the party who are committed to our democratic processes," she said in a statement on Monday.
Adams called Bagby to congratulate him on the win and said on social media that she "was in great company" in campaigning against him and Rodgers.
"It was a tough race, but Virginia was guaranteed a great outcome no matter the result," she said on Twitter.
Imholt, 70, was the only candidate to file for the Republican nomination on Saturday. Initially, party officials said no one had applied, but state GOP Chairman Rich Anderson said he was notified by the local party on Sunday, making Imholt the nominee without a contest. A resident of North Richmond, Imholt is a retired information technology project manager who still serves an adviser on software development and infrastructure, and works as a sales associate at Walmart.
"Why? Because working in any form is something I found I enjoyed more than being retired," he said on his LinkedIn social media page.
Imholt ran as an independent against McClellan in the 71st House District in 2015. McClellan won with 88% of the vote. A little more than a year later, she won a special election for the 9th District Senate seat to succeed newly elected Rep. Donald McEachin, D-4th.
McEachin's unexpected death on Nov. 28, three weeks after winning a fourth congressional term, set in motion a series of special elections and party primaries. McClellan clinched the Democratic congressional nomination in a four-way contest in December and cruised to a nearly 50-point victory over Republican Leon Benjamin on Feb. 21. She will resign her Senate seat by March 7.
State Democratic Party Chair Susan Swecker called the turnout for the smaller Senate primary comparable to the nearly 28,000 votes cast in the congressional primary, despite the short notice.
"We're kind of ... getting used to this," Swecker said. "Another day, another special election."
If Bagby wins his race against Imholt, Democrats will have to hold another nominating contest for a candidate to run in the 74th House District, centered in Henrico.
Democrats are intent on retaining McClellan's seat before the General Assembly reconvenes for its veto session on April 12. Legislators will act on vetoes and amendments from Gov. Glenn Youngkin, a Republican with a conservative legislative agenda that the Democratic-controlled Senate has mostly blocked with a self-proclaimed "brick wall."
"We're making sure we replace the brick in the Senate," Swecker said.
With the next campaign underway, Bagby will focus on his work as chairman of the Virginia Legislative Black Caucus, the importance of constituent service to residents of the district and pressing public needs such as affordable housing.
"We need to talk about housing," he said.
Bagby said he will not take the special election for granted, even though the district is heavily Democratic.
"Yesterday was great," he said, "but it wasn't the Super Bowl."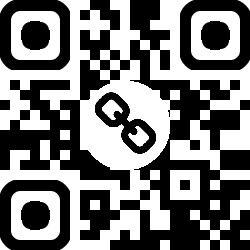 Michael Martz (804) 649-6964
@mmartzrtd on Twitter