He said he will ask the General Assembly and state agencies to work on reimbursing some fines and fees from the COVID controls.
Youngkin ordered all state agencies, boards and commissions to report any fines, fees and suspensions related to the COVID shutdown violations.
"The fact that businesses are still dealing with COVID-19-related penalties and fines is infuriating. Livelihoods are on the line," he said.
"While we can't undo the damage done during the Northam administration, we are taking action going forward to end COVID-era draconian overreach," he added.
Former Northam spokeswoman Alena Yarmosky responded Tuesday night, "Governor Northam made Virginia one of the safest states in the nation during the height of COVID-19, while putting us in the top 10 states for COVID vaccinations" and leading Virginia to CNBC's top state for business ranking in 2019 and 2021. (CNBC had no rankings in 2020.)
"I understand Governor Youngkin is just tuning back into Virginia, but he's been in office an entire year," Yarmosky added, alluding to his out-of-state trips to boost 15 GOP candidates for governor. "I'd recommend he focus on his own administration."
Yarmosky attributed the Republican governor's order to backlash by conservatives over a raid last week by ABC and state police of a Spotsylvania County restaurant whose owner, Matt Strickland, had defied COVID restrictions imposed under Northam. Strickland is now running for a seat in the state Senate.
The Free Lance-Star reported Friday that Strickland, owner of Gourmeltz, has battled the state since 2020, claiming the COVID rules the state implemented under Northam were unconstitutional.
Sen. Amanda Chase, R-Chesterfield, said in a Twitter post on Monday: "This would be a great opportunity for Governor Youngkin to step in and show the difference between the tyrannical blue leadership of the past and the new red leadership of the present. The people really want to hear from him on this."
In March, Youngkin hailed a move by a state board to formally remove a set of rules that required employers to treat COVID as a work place hazard and institute mitigation measures like requiring masks and ensuring social distancing.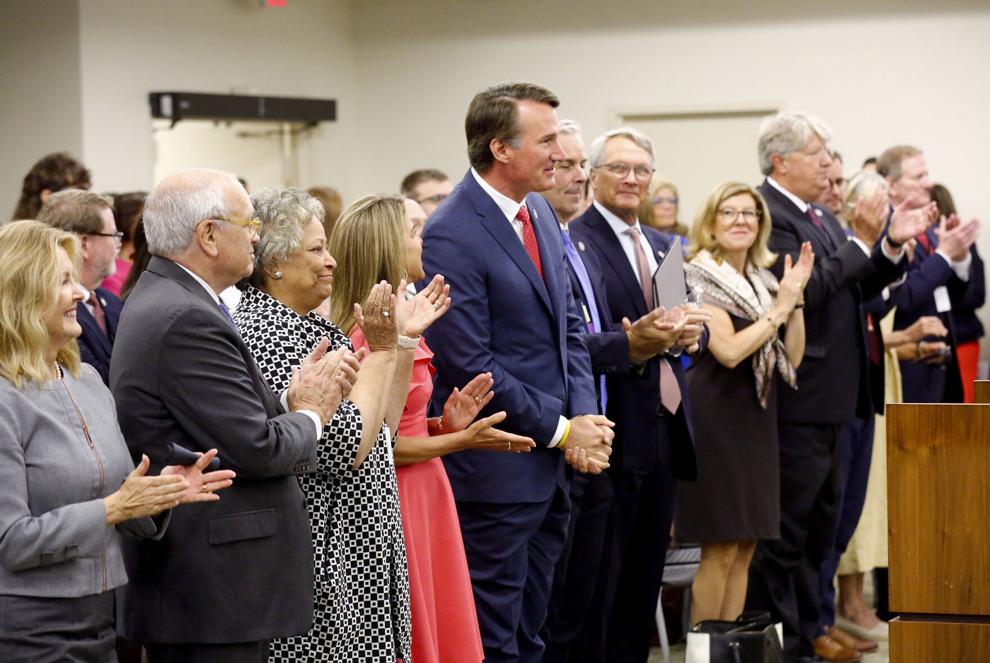 Youngkin plans to include language in the budget to stop any continuing enforcement actions and to reimburse some penalties.
He said the budget language will not apply to instances where the violation was in relation to practices, guidelines, rules or operating procedures intended to protect the health and safety of individuals, patients, residents and staff of hospitals, nursing homes, certified nursing facilities, hospices or assisted living facilities.
He ordered all state agencies to report any fines, fees, interest or other disciplinary actions related to the pandemic by Jan. 15, 2023.
The disciplinary actions are to include any license suspensions or cancellations, as well as any state contracts that were not granted because a firm did not comply with COVID rules, he said.
Secretary of Finance Stephen Cummings is to review these reports and determine whether the state needs to take corrective action.
The Commonwealth Fund, a 104-year medical foundation, ranked Virginia's COVID response since 2020 as the 11th best in the nation in terms of limiting the damage to public health here.