The pandemic closed college campuses across the country, forcing colleges to quickly convert their curricula to an online format.
But virtual classes were already growing in popularity, according to a study by the State Council for Higher Education released this week.
Since 2009, the number of students taking only face-to-face classes in Virginia has declined 37%. Meanwhile, the number of students taking hybrid classes has increased 77%. A hybrid class has elements of online and in-person education.
In the 2019-20 school year, the number of students taking hybrid classes almost equaled the number of students taking only face-to-face classes.
The number of students taking online-only classes has doubled in the past decade. About 20% of college students are enrolled in a completely virtual education.
Liberty University has led the push in online education. Twenty years ago, about 1,000 students took all their classes online. In 2019-20, there were more than 58,000 of them.
The push to online education could leave some students behind. One in five Virginia students, from K-12 to college, lack either high-speed internet or a computer in their home, according to SCHEV.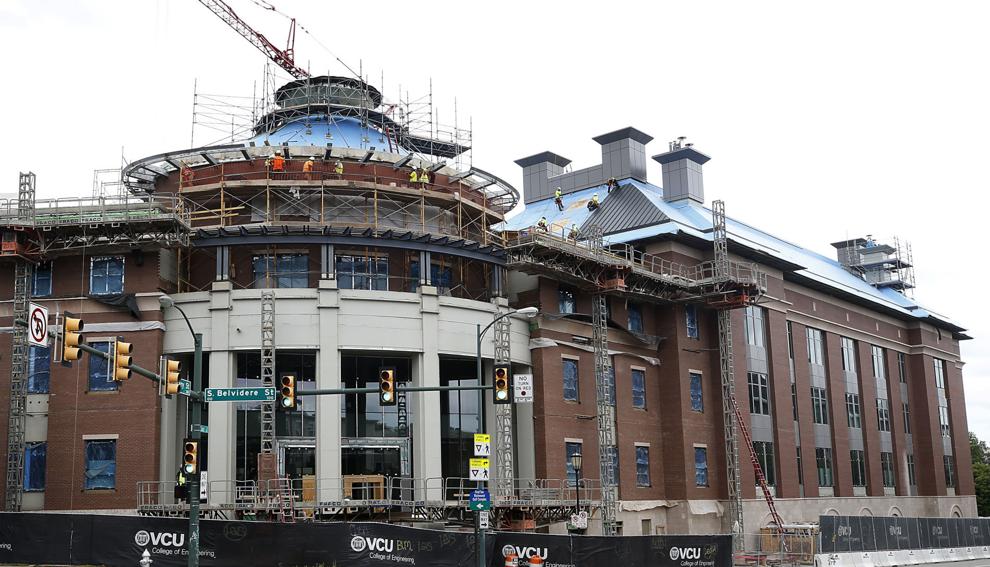 VCU to offer Ph.D. in computer science
Virginia Commonwealth University will offer a doctoral program in computer science, a field that has grown in recent years.
More women and minorities are joining computer science, said Gregory Triplett, a VCU dean.
The first students will start in the fall, and they will conduct research in VCU's new Engineering Research Building that opened recently at Belvidere and Main streets.
VCU also has added doctoral programs in pharmaceutical engineering, and chemical and life science engineering.
"This is particularly important in the era of COVID," said Barbara Boyan, dean of the College of Engineering. "Universities like VCU must provide the next generation of qualified faculty needed to ensure that we can educate the workforce for the digital economy that has made it possible for us to respond to situations like the pandemic."
Black interns granted free lodging in D.C.
The Washington Intern Student Housing Foundation announced it has designated a building in Northwest Washington, D.C., to house students from historically Black colleges who are interning in the area.
The WISH Foundation will pay the housing costs for 175 interns thanks to a $1 million donation by the foundation's creator, Jacqueline Lewis.
UR senior is school's first Luce Scholar
University of Richmond senior Fiona Carter-Tod was named a Luce Scholar, which is designed to help future American leaders learn about Asia. The program provides language training and professional placement in Asia and chooses 15 to 18 recipients nationwide each year.
Carter-Tod is UR's first Luce Scholar.
Carter-Tod is a double major in biology and leadership studies, and she is interested in pursuing a career in immunological research focusing on social justice and the elimination of health disparities.