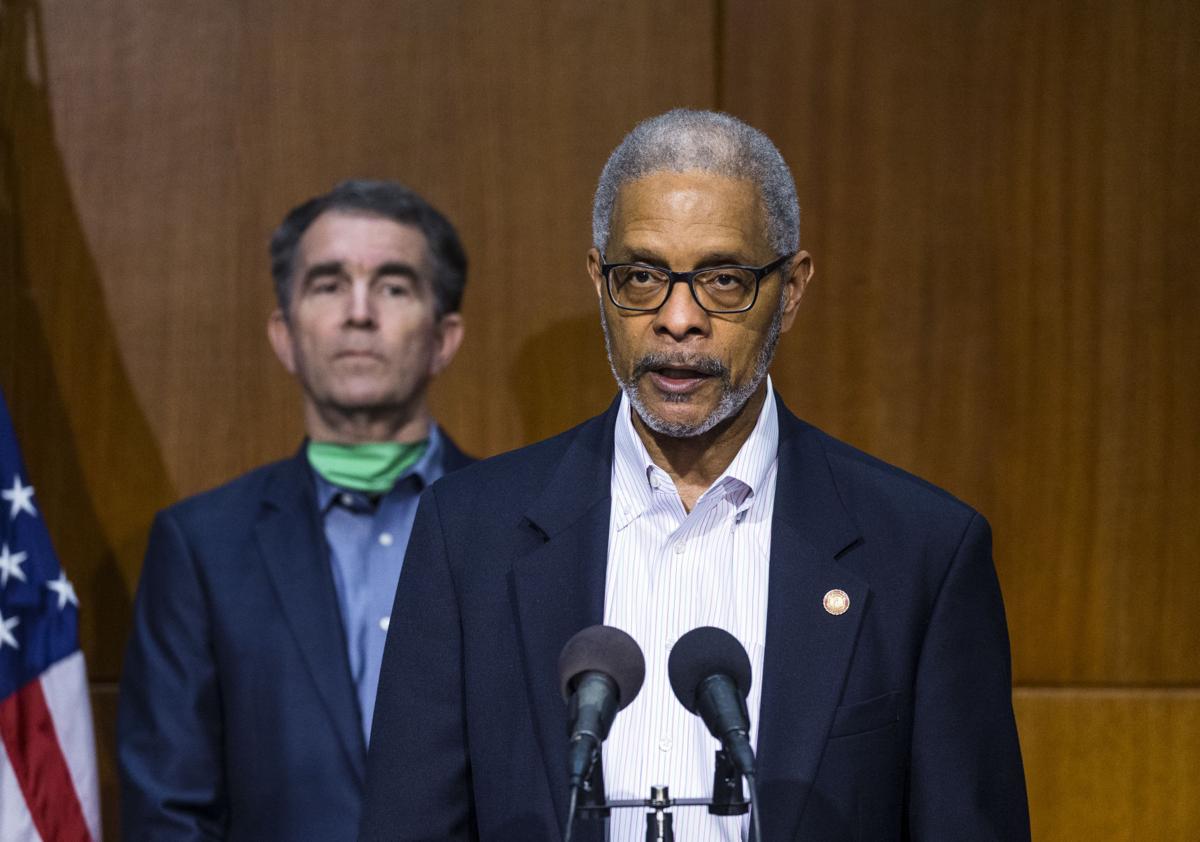 Hispanics are four times more likely to have traces of a prior COVID-19 infection than the average Virginian, according to a Virginia Department of Health study released Friday.
Roughly 2.4% of the 4,675 people tested — all adults who live in Virginia — were positive for COVID-19 antibodies, a sign they'd been infected since the virus arrived in the state in March. Among Hispanics in the test group, 10.2% had antibodies.
The COVID-19 serology project, carried out by the VDH and five health systems across the state, tested people who were seeing a doctor for a reason other than a potential coronavirus infection between June 1 and Aug. 14.
"The results are in line with the preliminary findings we reported in August that suggested a relatively low rate of COVID-19 exposure overall among Virginia adults," said state Health Commissioner Norman Oliver. "Virginians are avoiding infections by following recommendations on wearing masks, social distancing and handwashing. We continue to study the higher rate of infection in Hispanic adults and to work with community partners to formulate additional interventions."
In its preliminary findings in August, based on about 3,100 test results, the study found Hispanics were 13 times more likely to have COVID-19 antibodies than the average Virginian.
A national study of blood donors this summer also found higher rates of antibodies among Hispanic and Black people.
Antibody studies are generally less reliable than diagnostic COVID-19 tests in part because experts don't fully understand how COVID-19 antibodies work, and because diagnostic tests measure the active presence of a virus while antibody tests measure signs that the body has fought off a past infection. Antibodies are proteins that help fight off infections.
In a news release Friday, the VDH said significant factors that increase the risk of testing positive for COVID-19 antibodies include being Hispanic, living in an apartment building or multifamily housing, or reporting COVID-19 contact. According to a study done by Virginia Realtors, 1 in 5 Virginians live in multigenerational households.
About 5.4 million households in the U.S. are considered multigenerational with older adults and overcrowded conditions, aggravating risk of infection, according to a June analysis from Harvard University's Joint Center for Housing Studies. The study also found that 45% of Hispanic households nationwide rely on high-contact jobs.
The VDH said the project's results will aid the state in addressing the pandemic by "understanding risk factors and giving the public health system and hospitals information to plan for future healthcare needs."
Dr. David Trump, a public health physician specialist with the VDH, said that while focusing on underserved communities, immigrant populations or individuals in low-income areas isn't new for the department, it's a reminder of how they're an important part to the state's COVID-19 response.
"The information just reinforces that the Hispanic population is one of the ones that has increased risk," Trump said. "The continued outreach to this population, to make testing available and communicating prevention messages, using the right channels and languages is how we make sure that message gets out."
In a statement to the Richmond Times-Dispatch, VDH spokesperson Maria Reppas said the findings confirmed that "community-dwelling older adults and adults living with chronic diseases have had relatively little exposure to COVID-19 to date."
"That is important because these adults will be at increased risk for severe illness, hospitalization, and death if they are infected with COVID-19," Reppas said. "Preventing COVID-19 infections among these at-risk adults and ensuring healthcare capacity to care for those with severe illness must remain priorities."
Reppas added that the VDH is encouraging annual influenza vaccination and early treatment of influenza-like illness among these adults to limit the impact on hospital capacity going into flu season.
Presence of COVID-19 antibodies was also about 1.6 times more likely to be found among those who are uninsured or insured through Medicaid than the average Virginian. In Richmond, 1 in 6 residents are uninsured, according to the U.S. Census Bureau.
Across the state, 712,000 Virginians do not have health insurance, according to data from the Virginia Health Care Foundation.
Residents of the northern region, which has faced the brunt of COVID-19 cases in Virginia, are also almost twice as likely to test positive for antibodies, according to the study.
(804) 649-6103
Twitter: @sabrinaamorenoo