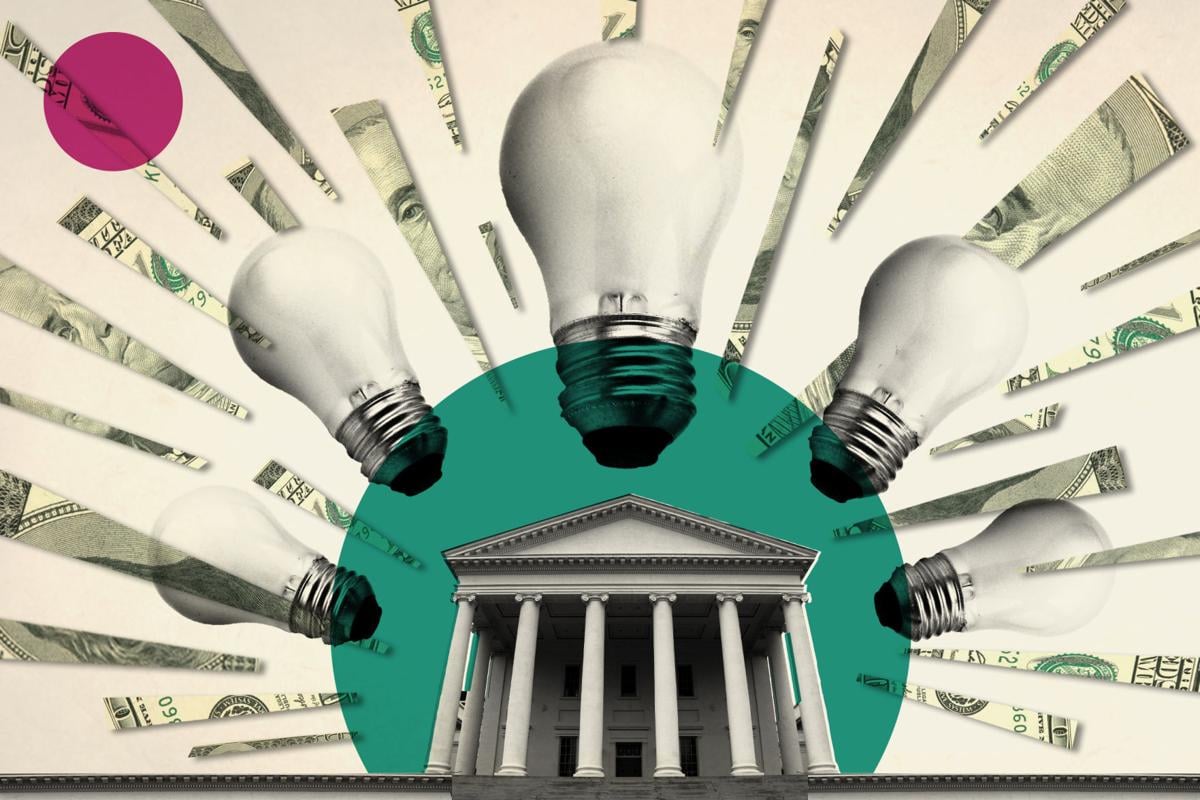 Democratic lawmakers praised an agreement that would require Dominion Energy to return $330 million of excess profits to its Virginia customers, but said the amount should have been much more but existing law had tied regulators' hands.
Testimony from four lawmakers came Friday during a virtual hearing in an ongoing review of Dominion Energy's finances by the Virginia State Corporation Commission.
On Monday, Dominion, SCC staff and the attorney general's office announced an agreement in the case that would provide $330 million in refunds to customers following findings by the attorney general and SCC staff that Dominion's earnings from 2017 to 2020 exceeded — by about $1.1 billion — the fair profit to which the regulated monopoly was entitled.
That equates to about $67 for the average Dominion customer in Virginia. The agreement also includes a future rate cut of $50 million. The SCC will continue hearing testimony next week as commissioners decide whether to approve, reject or modify the proposal.
Del. Suhas Subramanyam, D-Loudoun, is one of the few lawmakers to have success in recent years in passing legislation aimed at restoring commission regulatory power to refund excess utility profits to customers. In 2020, the General Assembly passed a bill he sponsored that closed a utility-friendly accounting loophole.
"But unfortunately over the past decade, we've seen the crucial consumer protections repeatedly stripped from Virginia's utility code as new legislation placed regulatory decision-making power with the utility, not the commission," Subramanyam testified.
He called the $330 million refund a great first step, but only a first step, and called on lawmakers and the public "to stand up for a fair rate-making process and comprehensive utility reform."
Sen. John Bell, D-Loudoun, said he backed the agreement, and Del. Sally Hudson, D-Charlottesville, said she wants the commission to continue to update lawmakers "so that the legislature can understand how removing additional barriers to your authority would allow for additional refunds and rate reductions on behalf of our ratepayers."
Del. Jay Jones, D-Norfolk, noted that SCC staff and the attorney general found that rates should be cut by closer to $200 million, but the cut is capped by law at $50 million. He also expressed concern about the part of the agreement that increases Dominion's return on common equity from 9.2% to 9.35%.
"Customers deserve far better, and the commission deserves the independence and authority it needs from the General Assembly to set just and reasonable rates," Jones said.
Walton Shepherd, the Virginia policy director and senior attorney with the Natural Resources Defense Council, suggested the commission use different metrics in the future to assess Dominion's electricity rates.
While the company touts its rates as being below the national average, Shepherd said that metric is irrelevant to Virginia.
"It includes things like Hawaii, Alaska, California, New England, the Sun Belt states — and by the way all deregulated states in the country" with a different business model, he said.
The commission should compare Dominion's rates to rates of 16 similarly structured, regulated electric utilities in the neighboring states of Kentucky, Tennessee, North Carolina and West Virginia, he said. Federal data shows Dominion's rates are higher than most of those comparable utilities' rates, he said.
Dominion Energy spokesman Rayhan Daudani cited the company's preferred comparisons in an email Friday for this story.
"As SCC staff noted, total rates for Dominion Energy Virginia's typical residential customer have remained relatively flat over the past decade and have consistently been better than the 'national average, relevant regional averages, and several benchmark utilities,'" he wrote.
Justin Wilson, the mayor of Alexandria, requested that the commission reject the proposed increase in Dominion's return on common equity, "reflecting our concern in Alexandria that Dominion has failed to maintain a satisfactory reliability for service for our residents."
"We have met with Mayor Wilson to discuss his concerns and potential solutions," Daudani said. "We are reviewing our progress on various projects and will study more recent events to see what other improvements we can make."
Alexandria has 67,000 Dominion Energy customers; the company has about 2.6 million residential customers in the state.