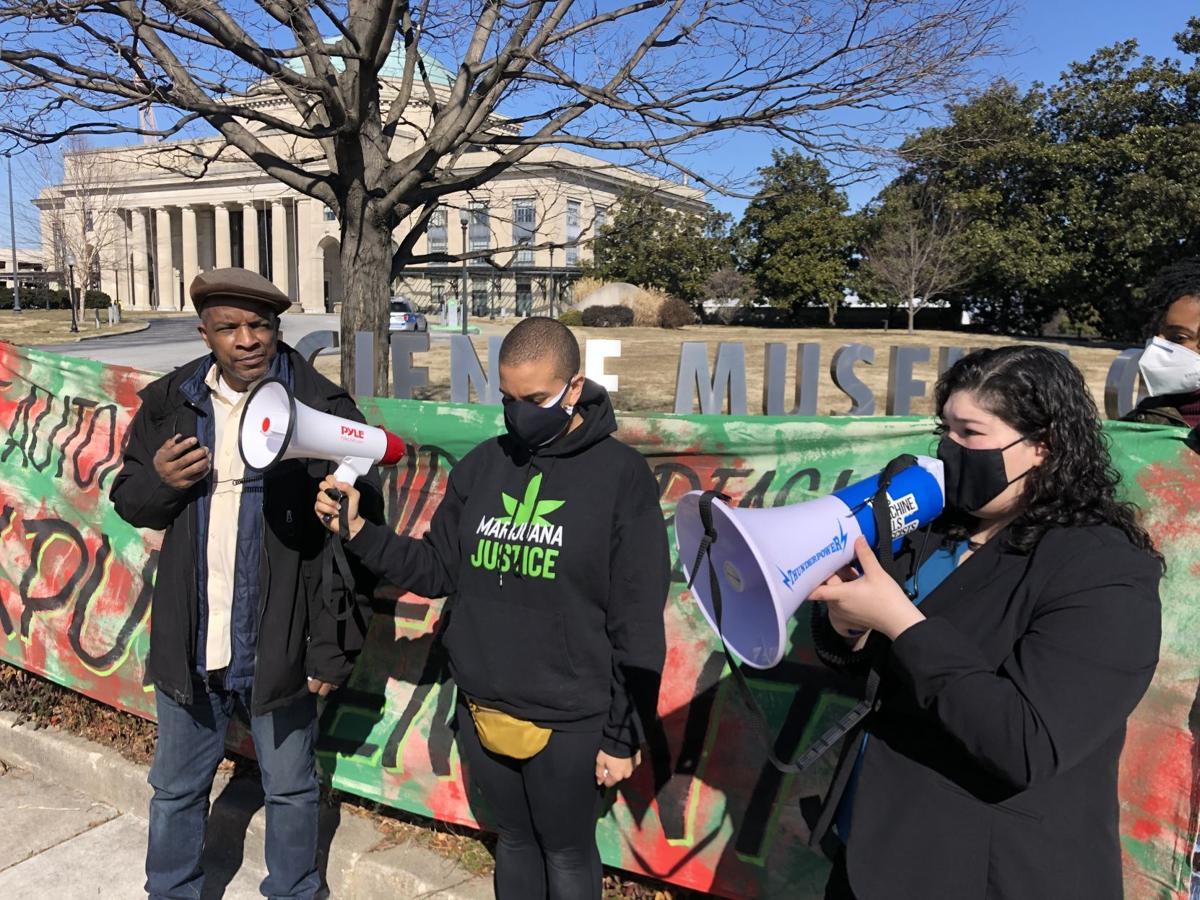 Shawn Weneta is a CPR instructor who was convicted in Arlington County of embezzlement in 2004.
He pleaded guilty to three counts. One-hundred fifty counts of computer fraud were dropped in a plea agreement.
Those 150 counts still showed up on background checks, however, and he wanted them removed. Doing so wasn't easy. Weneta said he spent $15,000 in attorney fees and other fees to have them expunged from his record. Finding an attorney who knew the process was challenging.
Weneta considers himself blessed to have had the money, but realizes most people don't.
That's why he's part of a coalition pushing for what's called automatic expungement — a process in which some convictions or dropped charges are automatically wiped from a person's record, for free and without going to court.
Virginia is one of seven states that don't allow for expungement of any criminal conviction. Only charges that were dismissed, or if a person was found not guilty, are eligible for expungement.
Virginia averages 4,000 expungements a year while Pennsylvania, in comparison, has expunged 47 million criminal records since June 2019, according to the Legal Aid Justice Center, one of the groups pushing for reform here.
Gov. Ralph Northam's office recently brought in a mediator, Mark Rubin, to help Democrats negotiate.
Northam's chief of staff and other officials from the governor's office attended meetings in recent days to find a compromise. The governor has set aside $25 million over two years in the budget for expungements.
"Expungement is a critical part of criminal justice reform, and Governor Northam is committed to this issue," spokeswoman Alena Yarmosky said by email. "We are continuing to work with legislators from the House and Senate, and the Governor is confident we will get comprehensive legislation across the finish line this year."
Charges show up on background checks for housing and employment, hurting people long after they have served their punishment for a crime.
The expensive and cumbersome process is especially difficult for the poor and people of color. Advocates say the requirement that people go to a police department to be fingerprinted is intimidating.
"Once people do their time, whatever their state-sanctioned time is, that should be the end of the sentence," said Sheba Williams, founder of the group Nolef Turns and an advocate for reform of the system. "There are people that are so much more than the worst moment in their lives."
Democrats in the House of Delegates, led by Majority Leader Charniele Herring, D-Alexandria, support automatic expungement for certain crimes. She is the chairwoman of the Virginia State Crime Commission, which finished a study on the issue last year.
Herring sponsored legislation that would automatically expunge about 80 misdemeanor convictions and some felony drug convictions after eight years. Her bill would not include domestic violence or DUI convictions.
House Democrats have been at odds with Sen. Scott Surovell, D-Fairfax, who wants a cautious approach in which people must petition a court for permission to have their record sealed. Lawmakers were unable to reach agreement on the issue in last year's special session and, so far, have remained at an impasse this year.
"We need to get a structure for petition-based sealing and automatic sealing on the books with some relatively conservative thresholds that we can continue to build on and refine in future sessions," Surovell said. "We also need to ensure that whatever remedies we create produce actual results."
Even if the legislature passes a bill, any new law would not go into effect for several years. Lawmakers said the delay stems from the need to upgrade police and court computer systems.
Advocates for an automatic process said someone should not have to spend money and go to court if they have spent years without any criminal convictions.
"When you go with a petition, you're erecting barriers for people," Herring said. "It is daunting for somebody to go to court. For us lawyers, OK I get it, we're comfortable there. But for most people, that is a terrifying experience."
Republicans expressed concerns about expungement.
"Particularly, employers have the right to know before you would be employed if you embezzled money from a previous employer," said Sen. Ryan McDougle, R-Hanover, on the Senate floor earlier this month.
There's disagreement within the Virginia Progressive Prosecutors for Justice, made up of 12 commonwealth's attorneys, over the best way forward. Shannon Taylor, the commonwealth's attorney in Henrico County, said they support the concept.
But to Taylor, a petition process in court makes sense because a commonwealth's attorney can review each expungement case "and balance it with public safety to the community, to which we are responsible first and foremost."
Stephanie Morales, the commonwealth's attorney in Portsmouth, said the legislature should approve an automatic expungement process.
If someone has gone years without violating the law, then their punishment should end and they should not be hindered from getting a job, she said.
"We should not put them through a process," she said. "The people who are suffering from this — they don't look like the opposition."