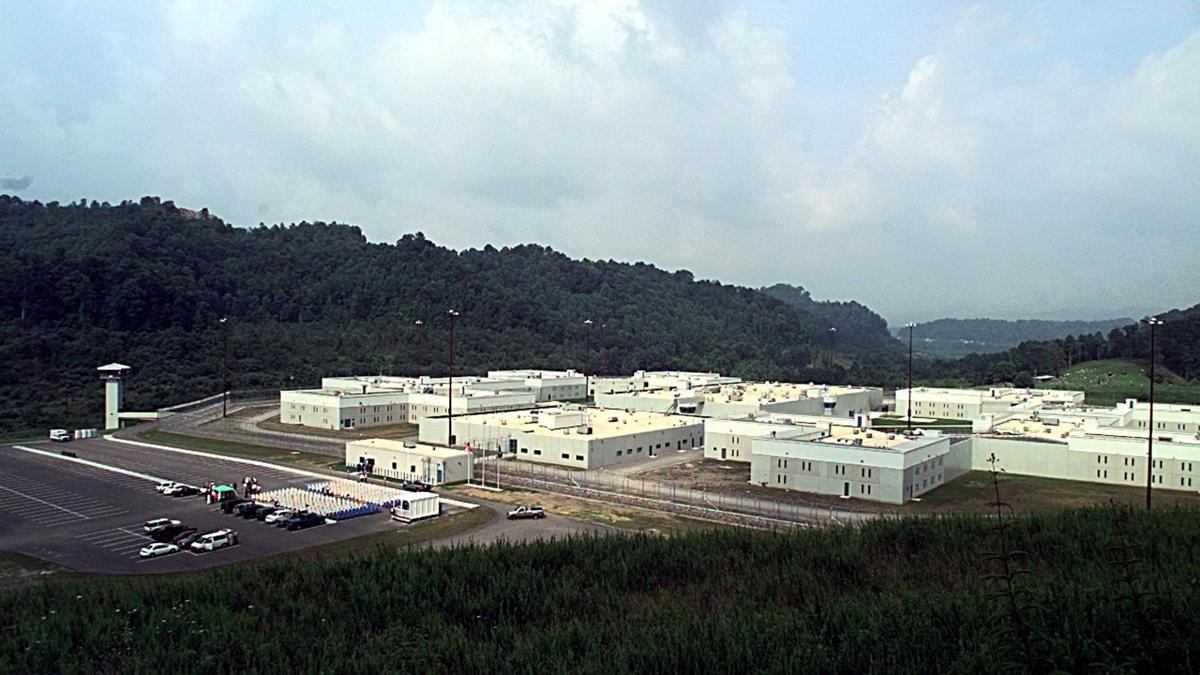 The number of Virginia inmates serving life with or without parole — and "virtual" life sentences of 50 years or longer — now constitutes 14% of Virginia's prison population and 15% nationally, a new study has found.
More people are serving life sentences in the U.S. — 200,000 — than there were total prison inmates in the early 1970s and five times more than in 1984, according to the report released Wednesday by The Sentencing Project.
Since 2003, when The Sentencing Project conducted its first national census of persons serving life in the prisons in all 50 states and the U.S. Bureau of Prisons, the number of such inmates has risen 66%, the organization says.
In all, 1 in 7 prison inmates in the U.S. are serving life, life without parole, or a virtual life sentence. One in 5 Black men in prison are serving life terms, and Hispanics make up 16% of all those serving life.
The increase in life sentences, according to the report, is a result of changes in the law that toughened sentencing and limited parole, starting with the so-called war on drugs in the 1980s.
Virginia ended parole for crimes that occurred on or after Jan. 1, 1995, and at the same time stiffened prison terms for violent repeat offenders.
According to the Virginia figures, 4,239 Virginia inmates are serving life sentences with the possibility of parole; 1,628 are serving life without parole; and 1,326 are serving "virtual" life sentences of 50 years or more. In all, the number of Virginia inmates serving life has increased 90% from 1970 to 2020, the report says.
Efforts have been underway in the General Assembly to ease sentencing, including ending many mandatory minimum sentences — a proposal also backed by some Virginia prosecutors .
The report recommends abolishing life without parole sentences, "which is virtually unheard of in the rest of the world," and imposing a 20-year cap on prison sentences except in rare circumstances.
"We arrive at this recommendation after decades of witnessing heavy-handed punishments being added to the criminal legal system while social science makes clear that extreme punishment produces little public safety benefit," the report says.
The report, "No End in Sight: America's Enduring Reliance on Life Imprisonment," also urges widening early release opportunities for current inmates.
Two states with the largest increases in people serving life from 1970 to 2020 were Utah at 458% and Nevada at 415%. The two states with the least were New Jersey, with a 30% increase, and Maine, with a 24% increase.
The report says a long-term downward trend in violent crime already was already when the changes to toughen sentences were made at the state and federal level.
The Sentencing Project, begun in 1986, describes itself as working for a fair and effective U.S. criminal justice system through research to promote reforms in sentencing policy; addressing unjust racial disparities; and advocating for alternatives to prison.
"The increase in life imprisonment and the growing extremity of our civil criminal legal system was largely driven by policies enacted in response to public fears about crime, often rooted in sensationalized media stories rather than the actual prevalence of violent crime in most communities," the report says.
Longer imprisonment, however, does not boost public safety since the majority of violent offenders "age out" of criminal conduct by adulthood.
The study found that most inmates serving life terms committed violent crimes, with 57% convicted of murder and 19% of a sex-related crime. Nationally, almost 4,000 people are serving life terms for drug crimes, 38% of whom are being held in the federal system.