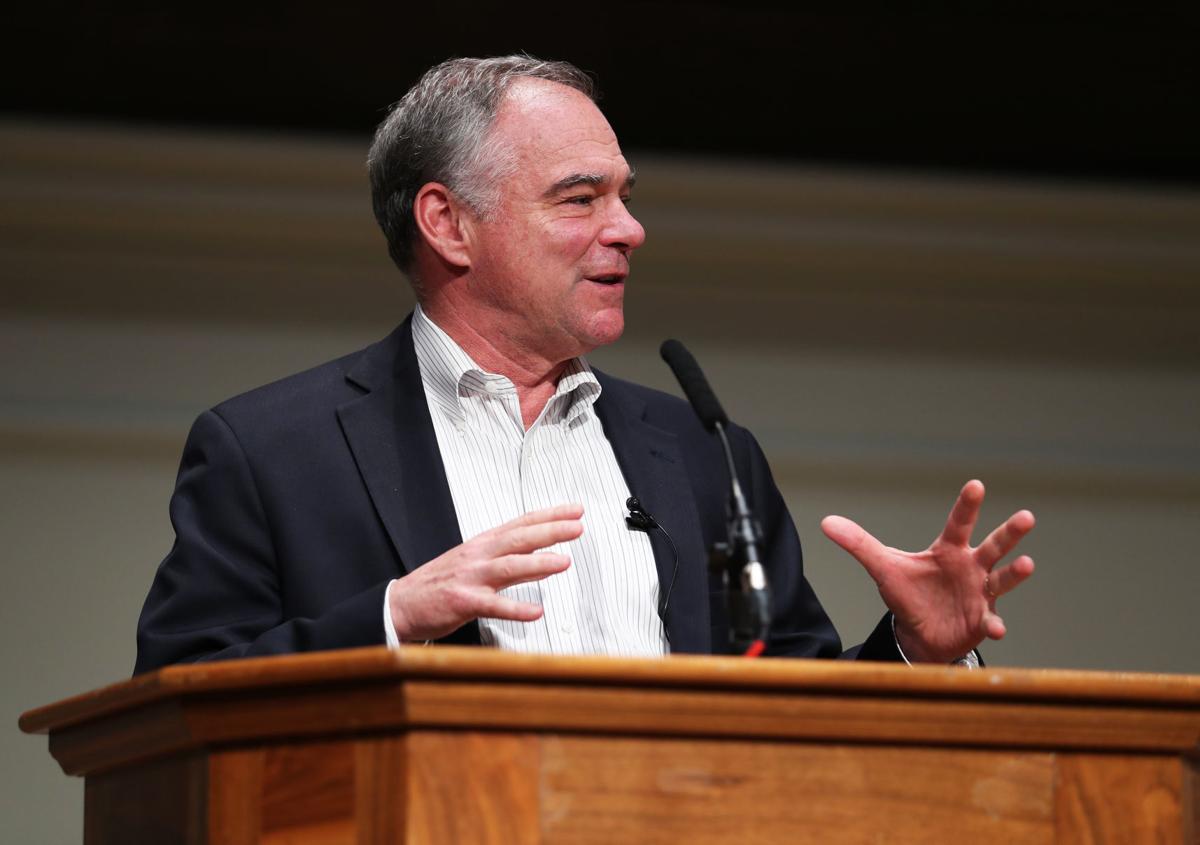 Nurses and doctors who care for Virginia's critically ill and dying COVID-19 patients told Sen. Tim Kaine, D-Va., on Monday that they support his efforts to bring mental health reform to the nation's health care workforce.
Kaine invited them to a Zoom meeting before heading into a week of congressional negotiations to push for passage of both a COVID-19 relief bill and passage of the Dr. Lorna Breen Health Care Provider Protection Act.
Breen, a native of Virginia, was director of a Manhattan emergency room and worked around the clock during the spring peak of cases in New York. She was infected with the disease and continued to work nonstop, with limited PPE, not enough staff or equipment and while patients died in the waiting room and hallways.
On April 9, she called her sister, Jennifer Feist in Charlottesville, and was nearly catatonic. Feist brought her to Virginia, where she died by suicide on April 26.
Feist, an attorney, and her husband, Corey, a health care executive, formed a foundation, drlornabreen.org, to bring awareness to the high suicide rates in physicians that predated the pandemic and has only worsened.
Kaine is cosponsoring a bill named for Breen to bring mental and behavioral health care to those working on the frontlines of the pandemic, and to begin to shift the culture in the health care workforce by bringing awareness to burnout and to changing the way providers are educated.
"After my sister died, we were contacted by people around the country and around the globe," Feist said, and then read from a letter written by a physician who confided she worried she would lose all that she worked so hard to obtain if she sought mental health care.
"We white-knuckle it until we are drowning. Too often, people look back and say they seemed fine. Of course, we are not fine," Feist read.
When Breen died COVID-19 cases were centered on large metro areas. In Virginia, the majority of the cases were confined to Northern Virginia. During the first wave, the highest number of inpatients reached 1,625 in early May.
The virus is now widespread, hitting rural areas particularly hard. By Dec. 1, coronavirus hospital patients matched the May peak and the number continues to increase each day. The Virginia Department of Health reported 2,127 inpatients on Monday. Of those, 429 are in intensive care units and 220 are on ventilators.
"Senator, I'm used to death. But I'm not used to so many deaths happening all in the space of several days. It's not easy to pronounce three people on a 12-hour shift," said Dr. Amit Vashist.
Vashist spoke from Johnston Memorial Hospital in Abingdon of the despair he has felt and the profound sense of burnout of caring for patients on ventilators and then having to fight misinformation and the politics.
"We had to bring in a morgue truck," said Vashist, chief clinical officer for Ballad health. "Our hospitals were running out of places to store dead bodies and then to have several members of the community come to us and say we are trying to sensationalize this information ...
"We've got steroids and Remdesivir and [convalescent] plasma and ventilators for COVID-19. I don't think I have sufficient tools to fight misinformation and that takes a huge mental and emotional toll on me," he said.
Vashist said the caregivers have no one to talk to other than one another. They are isolated from their families, they can't eat lunch in the cafeteria, and that he has felt despair.
Karen Dorr, executive director of behavioral health services for Valley Health Winchester Medical Center, said nurses have been asked to take on everything for COVID-19 patients from cleaning their rooms, to drawing their blood, to being their surrogate family members.
"When you are everything to a patient, that heavy, heavy psychological burden it just tremendous," Dorr said.
Heather Mayberry, a clinical nurse specialist at Centra Lynchburg General Hospital, said she asked her colleagues what Kaine should know and they told her to tell him they have never seen so many patients intubated, so many codes, so many deaths in a single shift.
"That, in itself, is exhausting," Mayberry said. But then they know they have to be surrogate families. They have to hold the phone to patients' ears as their families say their goodbyes.
"They feel odd because usually those are private conversations for the family, and they are now having to stand there and try to subdue their tears," she said.