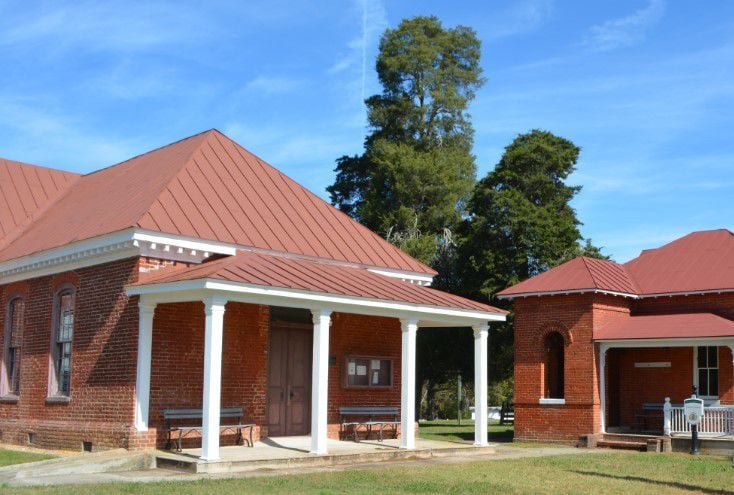 One of the three members of the Charles City County governing board has resigned. The other two members of the Board of Supervisors will chose a new supervisor, and the winner of a November election will permanently fill the seat.
County Administrator Michelle Johnson announced Tuesday that Supervisor Lewis E. Black III was resigning. The announcement came during a meeting in which the county struggled with broadcasting its board meeting to the public.
Black's resignation, which was reported last week by the New Kent-Charles City Chronicle, was effective immediately.
"I just recently came across an opportunity to sell my home and it sold. With that being said I'm relocating and I will not be able to serve" as the District 3 supervisor, Black wrote in an email to Johnson on April 25. "I have enjoyed working alongside you and the rest of county's local administration. I understand this was short lived and it pains me to leave so abruptly but I must make the best decision for my family going forward."
Black could not be reached for comment.
He won election to the seat in 2019, beating then-Supervisor Floyd Miles Sr.
Supervisors Bill Coada and Gilbert Smith are accepting letters of interest from anyone who lives in the district who'd like to be appointed to the supervisor position. The deadline to submit a résumé and cover letter is May 13.
While expensive homes line the James River in Charles City, the rural county about 30 minutes' drive from Richmond struggles with poverty, lacking a grocery store and public transportation. People in Charles City have been fighting against proposals for two natural gas plants to be built a mile from each other, and concerns are increasing about the health impacts of a mega landfill.
Wanda Roberts, a District 3 constituent of Black's who is active with the group Concerned Citizens of Charles City County (C5), said she was surprised to receive text messages on Tuesday saying Black had resigned. She said she was unable to view most of the board meeting because of the technical problems.
She said Black decided to run for the seat after a government meeting in which he felt the county's leadership was not responsive to dealing with its residents.
"He wanted them to have a voice and know what was going on," Roberts said.
She said Black became an important voice on the board, focusing on education and trying to ensure county government records were made available to the public.
Roberts said she's had trouble receiving records from the county in response to Freedom of Information Act requests, and Black told her to update him on the problems.
She said the county charged her $189.27 for a FOIA request related to county records about one of the proposed gas plants. That included billing her for four hours of time for a county employee to sit in the room on March 26 while people from the C5 group looked at public records. The county charged for an hourly rate of $23.99 for the employee's time.
Johnson, the county administrator, said she wanted to have a county employee in the room to assist with copies or questions the citizens had.
"Those are public documents, but we just want to make sure that they weren't compromised," she said.
Roberts said the employee who was in the room was unable to answer her questions. Black had recently emailed county administrators to ask why the citizens were charged for a person to sit in the room, Roberts said.
She said she was surprised he didn't attend Tuesday's meeting to announce his resignation.
"It just floored me," Roberts said.
"Moving forward we will fix these issues so that you can have the quality of service you deserve as a County," she wrote.