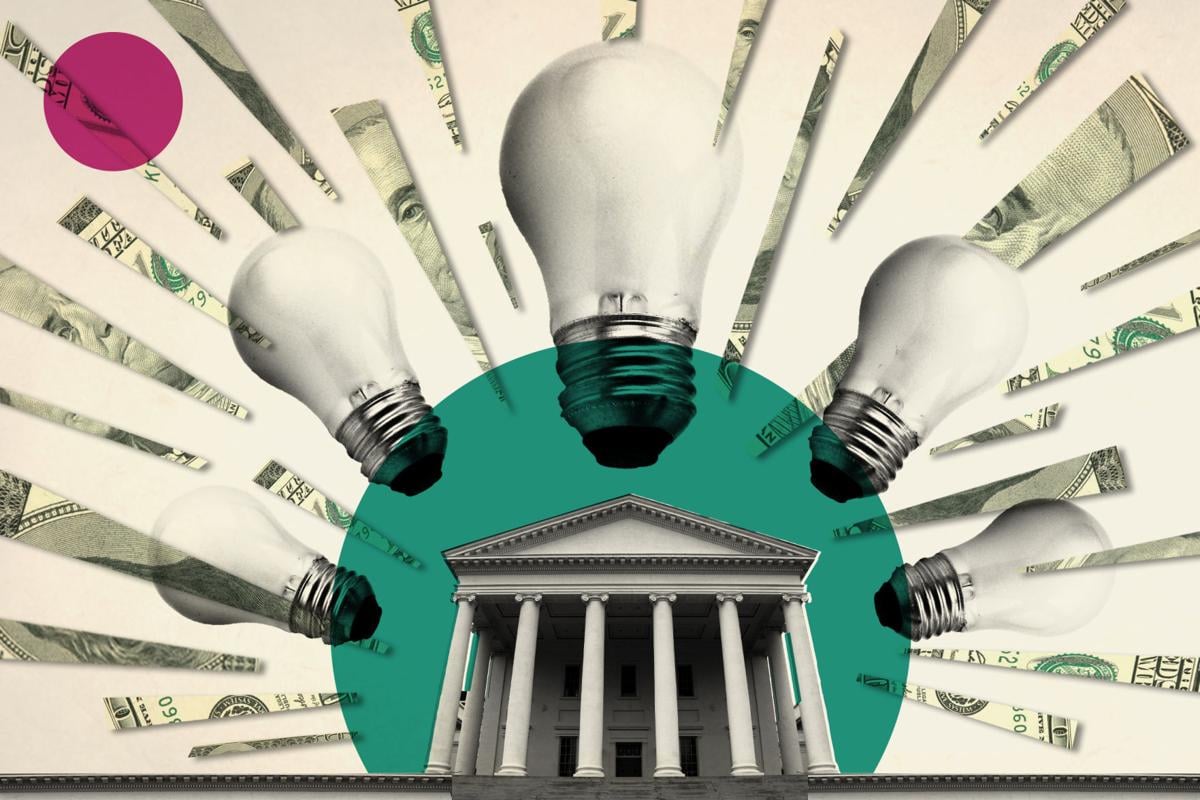 The three judges of the Virginia State Corporation Commission on Thursday signed off on a deal that will provide modest refunds to Dominion Energy customers in Virginia because of the utility's excess earnings.
The state's largest electric utility still gets to keep a lot of profit that commission staff found exceeded fair amounts from 2017 to 2020, though. That's because of utility-friendly laws passed by the Virginia General Assembly that hinder the ability of regulators at the SCC to issue refunds and rate cuts.
A residential customer using 1,000 kilowatt hours of electricity a month will see a bill reduction of about 90 cents a month starting in about 60 days because of the rate reduction, the SCC said in a news release.
Such customers also will receive about $67 in refunds over the next two years.
The agreement was reached last month between Dominion, SCC staff and the Virginia Attorney General's Office. The SCC judges had the ability to reject or amend it; they issued an order on Thursday approving it.
The SCC reviewed Dominion's finances this year in what is called a "triennial review." In exchange for being a monopoly, the utility agrees to a certain amount of profit. SCC staff found that Dominion exceeded that during the period by $1.1 billion.
But customers can't get most of that back — Dominion will get to keep much of it and use other excess earnings for new clean energy projects, including two wind turbines on the ocean that are a test run for a large, $10 billion wind farm the utility plans to develop.
The agreement will reduce electric rates by $50 million, which could have been higher had state law not capped the amount. Dominion agreed to $330 million in refunds.
The deal also includes a small increase in Dominion's future profits — boosting the return on common equity for its assets from 9.2% to 9.35%.
Some lawmakers and groups that monitor Dominion have praised the deal as a decent outcome under existing laws, but say laws must be reformed to keep costs in check for Dominion customers going forward.
"We thank all parties to the case for working cooperatively for a good outcome for customers, an even more reliable grid, economic development and the environment," said Dominion Energy Virginia President Ed Baine in a statement.