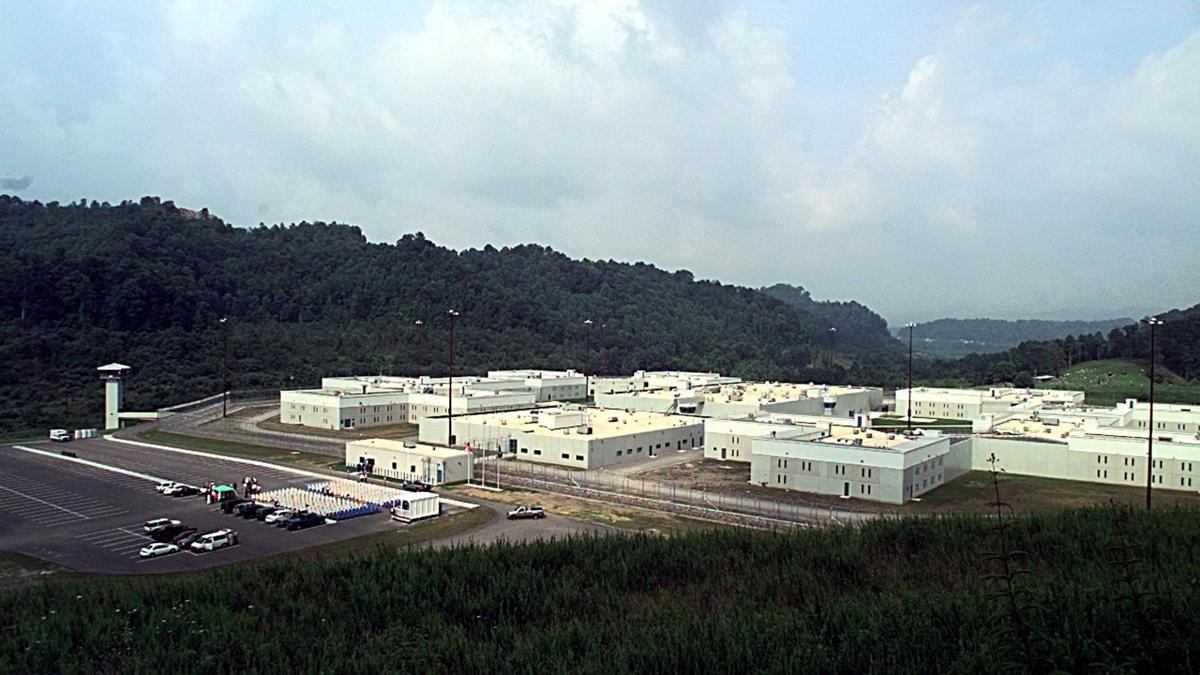 A $150,000 settlement that includes a transfer to a New Jersey prison has been reached in the case of a mentally ill Virginia inmate allegedly held in solitary confinement for 600 days leading to his mental and physical collapse.
Tyquine Rahmer Lee, 28, of Portsmouth, was transferred Jan. 19 in accordance with the settlement of a federal suit filed by his mother, Takeisha Brown. Lee and Brown were represented by the MacArthur Justice Center and pro bono attorneys from the law firm Williams & Connolly LLP.
The transfer moves him closer to his mother, who is his legal guardian, said his lawyers. They said his mother also plans to request a conditional pardon.
"This is the start of a new chapter for Tyquine Lee and his family," said Maggie Filler, with the MacArthur Justice Center, in a prepared statement. "As a result of this settlement, Tyquine should never again be subjected to the damaging solitary confinement conditions he endured at Virginia's Red Onion State Prison," she said.
It is the second recent settlement reached in a case of the alleged misuse of solitary confinement by the state. Earlier this month, there was a $115,000 settlement in a suit filed by Nicolas Reyes, 55, an inmate who cannot speak English and who was allegedly held in solitary confinement for 12 years.
The Virginia Department of Corrections on Friday declined to comment on the Lee settlement, reached Nov. 12.
However, in settling the two cases, the department admitted no liability or that it broke any state or federal laws or regulations in its handling of the inmates, according to the agreements.
The department denied that Reyes had been held in solitary confinement for such a long period or that Lee had ever been held in solitary confinement. The department uses what it calls restrictive housing, which it says is not comparable to solitary confinement.
Lee's suit, filed in U.S. District Court in 2019, alleged that officials at Red Onion State Prison placed Lee in solitary confinement on May 26, 2016, and left him there for 600 days.
"During that time, Mr. Lee experienced a complete mental and physical collapse. By the time a psychiatrist evaluated him in February 2018 for medical treatment, Mr. Lee had lost the most fundamental human faculty, his capacity for language. When he spoke at all, he used an unintelligible string of numbers and nonsense words," the suit alleges.
The complaint added that, "He had long since lost the ability to handle the most basic self-care. His teeth were badly decayed, he was filthy and had terrible body odor, and he had lost nearly thirty pounds. He was unable to recognize his mother on a recent visit and he had no apparent understanding of his personal history or his present circumstances. Mr. Lee's psychological connection to the world around him and to his own identity had been severed."
Lee, it was alleged, "spent 22 to 24 hours a day in an 80-square-foot grey concrete cell behind a solid steel door. His only regular time outside of the cell was for showers three times a week and an hour of recreation each day alone in a cage the size of a parking space.
"On those occasions, he was strip-searched, shackled, and escorted by two guards. He had almost no meaningful human contact beyond brief, cursory interactions with correctional officers and staff."
The suit was filed after his mother, in telephone calls with her son, struggled to make sense of his increasingly disordered and incomprehensible speech.
Lee's lawyers said her visits required a 10-hour drive and, once at the prison, "she could only visit Lee from the other side of a plexiglass barrier and couldn't hold his hand or give him a hug. Even so, his decline was evident."
Brown repeatedly asked prison officials to move him from solitary confinement because of the effect it was having on his mental health. His lawyers said she was told that he would first have to comply with program requirements that he was incapable of performing.
In court filings, the Department of Corrections said that at various times, Lee had been held at the Wallens Ridge State Prison, Red Onion State Prison, the Greensville Correctional Center, the Marion Treatment Center, Sussex I State Prison, the State Farm Enterprise Unit and the Powhatan Correctional Center.
The circumstances surrounding Lee's convictions were not available Friday.
Lee's mother, in a statement released by his lawyers, complained the courts sent her mentally ill son to prison for life but that his co-defendants have served their time and are free.
According to the Department of Corrections, Lee's good-time release date is not until 2042, for convictions in the Tidewater area for crimes including burglary, robbery, assault and firearms violations.
A 2012 news release from the Virginia Beach commonwealth's attorney's office said Lee was convicted there on charges of statutory burglary, armed robbery, conspiracy and two counts of use of a firearm in connection with an armed robbery in 2011 at a senior citizens complex in Virginia Beach.
The release also reported that Lee was convicted in Norfolk for burglary, conspiracy, use of a firearm, wearing a mask, and two counts of assault and battery; and in Chesapeake of malicious wounding, nine counts of robbery, seven counts of armed burglary, nine counts of use of a firearm, two counts of possession of a sawed-off shotgun, wearing a mask, and two counts of credit card larceny.
Reyes, who won the settlement earlier this month, is serving a total of 47 years for murder and use of a firearm in commission of a felony for killing his girlfriend.