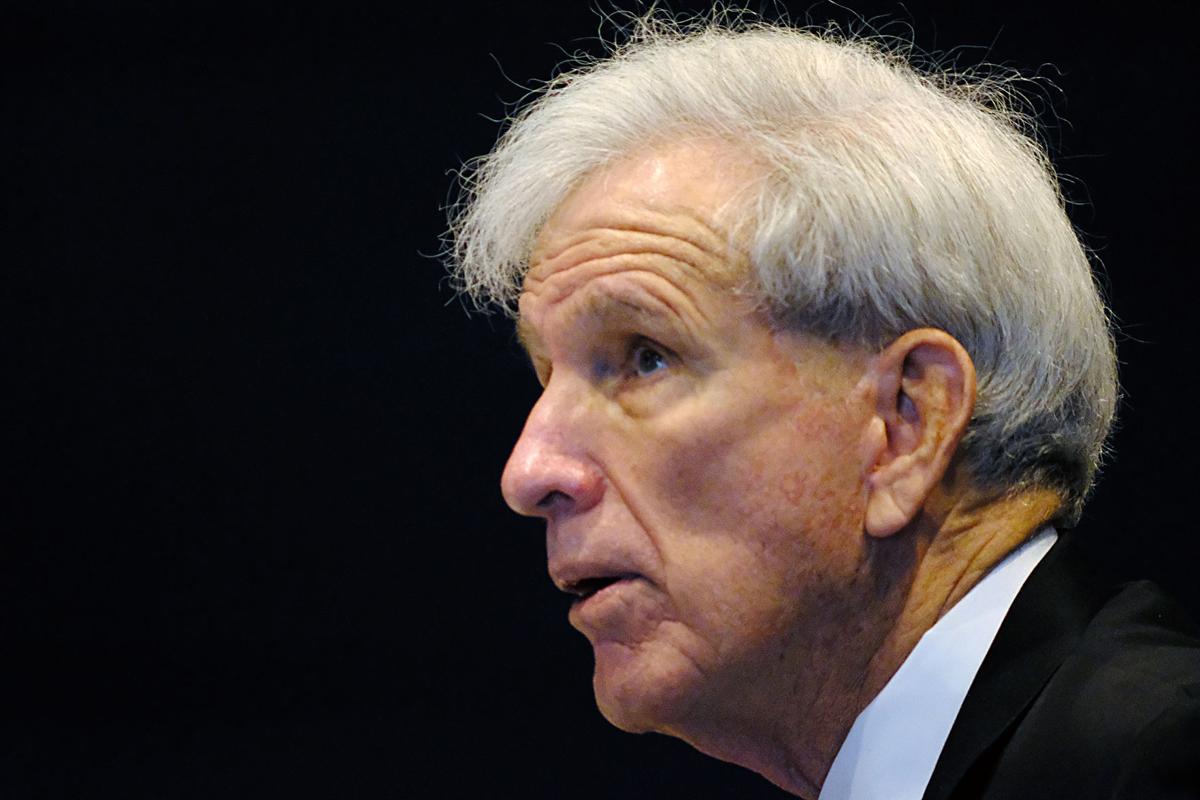 Democratic senators on a powerful committee said no to a House proposal that would put a temporary moratorium on gold mining, opting to allow for study of whether it's environmentally safe.
The decision by senators to oppose the moratorium surprised one of the state's big environmental groups, the Virginia League of Conservation Voters, as well as people who live in Buckingham County and have shared concerns during state legislative hearings.
Senate Majority Leader Dick Saslaw, D-Fairfax, said after Friday's meeting of the Senate Rules Committee that most senators were OK with the study but didn't see a need for a moratorium.
Gold mining "built a large part of the West," Saslaw said. "What's the big deal? We're not talking coal mining."
People and government officials in Buckingham were surprised last year to learn that a Canadian company had been drilling for years on land in the county to look for gold. The exploratory drilling could lead to a request for a gold mine, alarming people who live in the area and are concerned about the environmental impacts.
"By choosing to eliminate the moratorium, the knowledge gained from this study risks being learned after harm is done to vulnerable communities, rather than being harnessed on the front end to allow us to move forward in a deliberate and intentional manner before permits are issued," said Chris Leyen, a senior policy manager with the League of Conservation Voters.
He told senators gold mining involves pulverizing 20 tons of earth to extract an ounce of gold in a process that includes use of cyanide, with remnants left in a lined dam.
Stephanie Rinaldi, who moved to a home in Buckingham last year with her husband and then learned they are close to the drilling site, said she didn't understand why any senator would agree to study whether something is unsafe, but not put a temporary halt on it before finding out.
"If something you're looking at might be unsafe or unhealthy, why would you want to allow permits for that activity before you can determine whether it is safe?" she said.
The drilling in Buckingham is known as "core drilling" or exploratory drilling. It is not the same as opening a gold mine, which would need local and state approval.
After they found out about the drilling, Buckingham officials in July told the company, Toronto-based Aston Bay Holdings, that the drilling was not legal without a special-use permit. After months of debate, the Buckingham Board of Supervisors voted in January to allow such drilling to explore for gold without a permit.
Katie Hellebush, a lobbyist for the timber company Weyerhaeuser, asked senators to remove the moratorium from the bill. That company owns the land where the Canadian company is drilling. She said the local, state and federal government would protect the environment if a gold mine should open.
Hellebush said a moratorium on gold mining "will place a chilling effect not only on gold mining but that of aggregate too." That refers to other types of mining.
She also told senators: "This moratorium would have a much further-reaching impact than simply [pausing] the permitting process."
The bill before senators, however, clearly put a moratorium on only gold mines of larger than 10 acres. It was sponsored by Del. Elizabeth Guzman, D-Prince William, a candidate for lieutenant governor.
Saslaw said environmental concerns were overblown.
"Don't mine uranium. Don't mine gold. Don't mine coal," he said. "Don't mine anything."