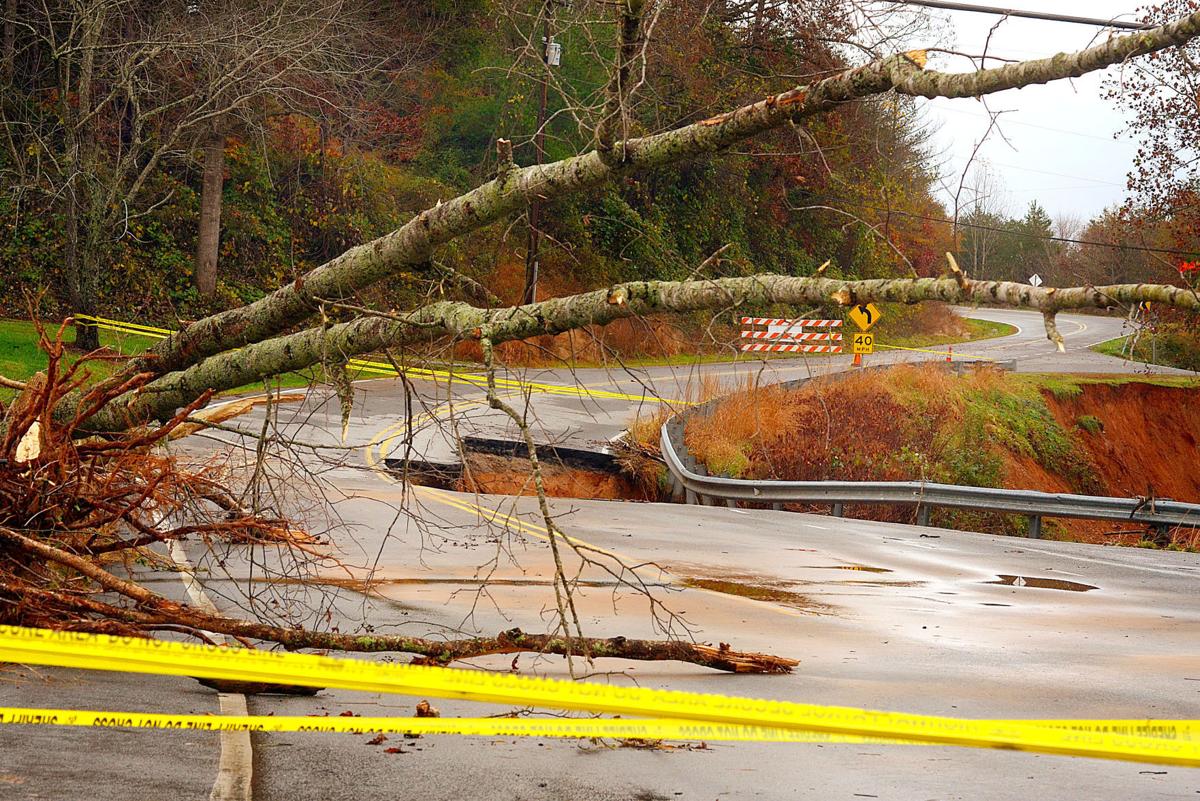 The N.C. Highway Patrol has identified the sixth victim of the flooding that ravaged Alexander County, N.C., last week.
Hiddenite resident Daniel Keith Ballew, 64, died after his car ran off a washed out section of Hopewell Church Road, Highway Patrol Sgt. L.C. Crouse said Tuesday.
Crouse said Ballew died at the scene.
The remnants of Tropical Storm Eta dropped as much as 10 inches of rain on some sections of the county. The flooding from the rains destroyed bridges, washed out roads and ruined homes in the county.
The five other victims of the storm died at the Hiddenite Family Campground.
The other victims were Crystal Dawn LeVan Reed, 49; Tyrell Jordan "Ty" Reed, 18; Tina Ann Allen, 52; Ronald James Wintemute, 76; and 1-year-old Mason Lee Flowers.
Flooding from the heavy rains also displaced a number of campground residents.
Campground manager Beth Korte said 30 families lived at the camp.
As of Monday, about 15 of those families were staying at the Holiday Inn Express in Conover with assistance from the Red Cross. Others were staying with friends or family, Korte said.
Across Alexander County, portions of 15 roads were still closed as of Tuesday, including four roads where bridges had been damaged or washed out.
Alexander County Public Information Officer Gary Herman said it is not clear how long it will take these roads to get back open.
He noted that one of the closed roads — Liledoun Road — has not reopened from storm damage that occurred in June 2019.
In Catawba County, the only road still closed as of Tuesday was Snow Creek Road, Communications and Marketing Director Amy McCauley said.
She said the county is hopeful the repairs by the N.C. Department of Transportation will be complete within the next few days.
Barricades were still in place early Tuesday afternoon but the work appeared to be complete or almost complete.