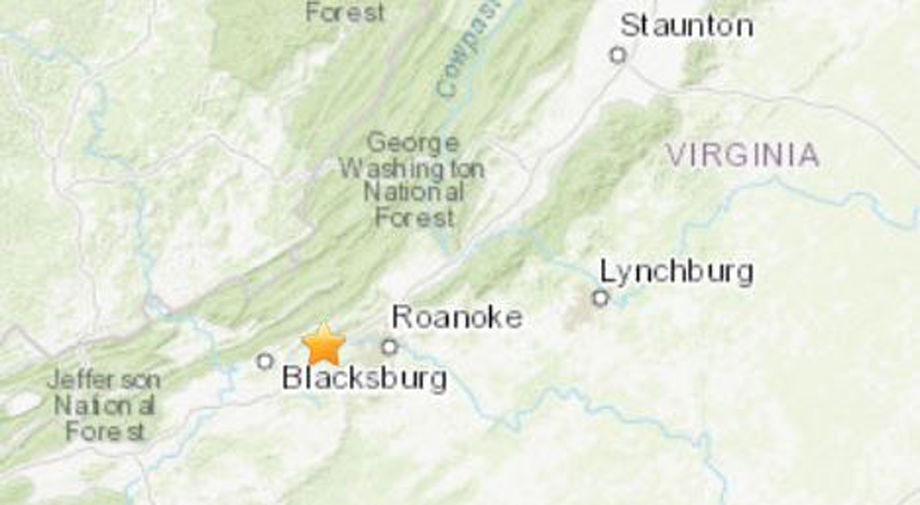 LAFAYETTE — A small earthquake shook Southwest Virginia on Monday morning, according to the U.S. Geological Survey.
The earthquake, which had a preliminary magnitude of 2.6, happened about 9:37 a.m. The quake was centered about 2½ miles north of Lafayette in Montgomery County, and was about 8 miles deep.
The National Weather Service reported getting many reports and a few phone calls about shaking in the nearby Salem area, but there were no immediate reports of damage.