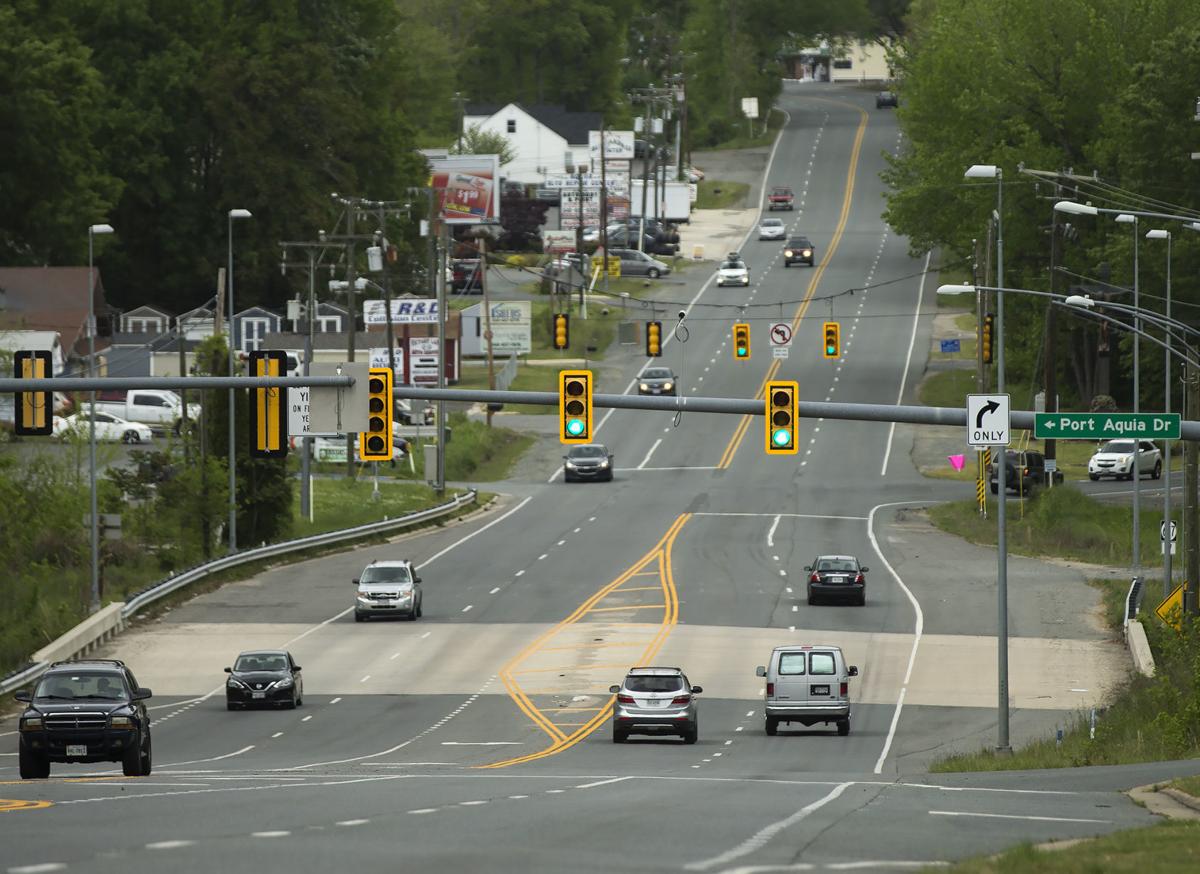 Stafford County supervisors voted 5-2 Tuesday to indefinitely suspend a proposal to rename portions of Jefferson Davis Highway after a Virginia State Police trooper who was killed along the road 23 years ago while on duty.
"If it ever wants to come back, it'll need a majority on the board to have it come back," said Supervisor Mark Dudenhefer, who moved to shelve the proposal.
The vote Tuesday leaves in place an earlier decision by supervisors to rename U.S. 1 in the county Richmond Highway. And it means Stafford will not be affected by a new law that requires any section of the road in Virginia named for the Confederate president as of Jan. 1 to be renamed Emancipation Highway.
On March 16, Supervisor Crystal Vanuch introduced the idea to rename portions of U.S. 1 after Jessica Cheney, a Virginia State Police trooper. Cheney was fatally struck by a vehicle while assisting at an accident scene along the highway on Jan. 17, 1998. The overpass over Interstate 95 on Garrisonville Road already bears her name.
Vanuch's suggestion came as a surprise to the majority of supervisors, who had voted unanimously Dec. 15 to rename the roadway Richmond Highway. Dudenhefer said he thought Vanuch's proposal would divide the community, and both the Stafford chapter of the NAACP and the county's newly formed multicultural citizen's commission opposed the idea.
Vanuch and Supervisor Meg Bohmke were the only two board members to support the proposal. Bohmke asked County Attorney Rysheda McClendon whether tabling the latest proposal would effectively approve the Richmond Highway resolution.
McClendon told supervisors that the resolution was "still good, and had not yet been rescinded," and was on its way to the Commonwealth Transportation Board.
"It already is active; it's not dead," said Dudenhefer. "My motion was, and I'll repeat it for the fifth time, is to lay this [Cheney proposal] on the table."
During Tuesday's public hearing that led up to the vote, several residents spoke about renaming the roadway after Cheney.
Stafford businessman Vernon Green criticized the board for not seeking input from its Diversity Advisory Coalition, which supervisors had created in September "to provide ideas to [supervisors] for issues of this exact nature."
Green had suggested creating the panel amid anti-police protests in the Fredericksburg region and across the country after the death of George Floyd in Minneapolis last May.
"Unfortunately, they were not utilized in this process," said Green. "And when they were called upon to speak, they were silenced by a member of the board, threatened by a member of the Board of Supervisors for doing the job the committee was created to do. The abuse of power and political tactics to skirt proper process should not be tolerated by [supervisors] or by the community of Stafford County."
Green declined to identify the supervisor who made the remarks, and none of the supervisors responded to the allegation.
Late last month, the coalition sent a letter to supervisors requesting that they consider Emancipation Highway or Richmond Highway as names for the highway, instead of Cheney's.
"The outcome may be a matter of concern for our minority community here in Stafford," said Sheriff Shehata, chair of the coalition.
Bill Johnson-Miles of Stafford told supervisors that he would like to see the road named Emancipation Highway, in line with a bill sponsored by Del. Josh Cole, D-Fredericksburg, whose district includes part of Stafford. Cole's bill, which the General Assembly approved, authorizes changing the name of any part of U.S. 1 still named for Davis to Emancipation Highway, as of Jan. 1.
Richmond and some Northern Virginia localities have already renamed the road Richmond Highway in their jurisdictions.
"Our representatives in Richmond chose the name Emancipation Highway, a name that does not whitewash history, but instead lifts up freedom, lifts up African Americans," said Johnson-Miles.
Patrick Maloy of Stafford spoke in support of renaming the highway after the fallen trooper, telling supervisors he hoped the name change would lead his three grandsons to one day ask who Jessica Cheney was.
"To which I will be proud to say that it was a young woman who did not know you or me, but every day was willing, and ultimately did, give her life to serve and protect us," said Maloy.
James Scott Baron: 540/374-5438