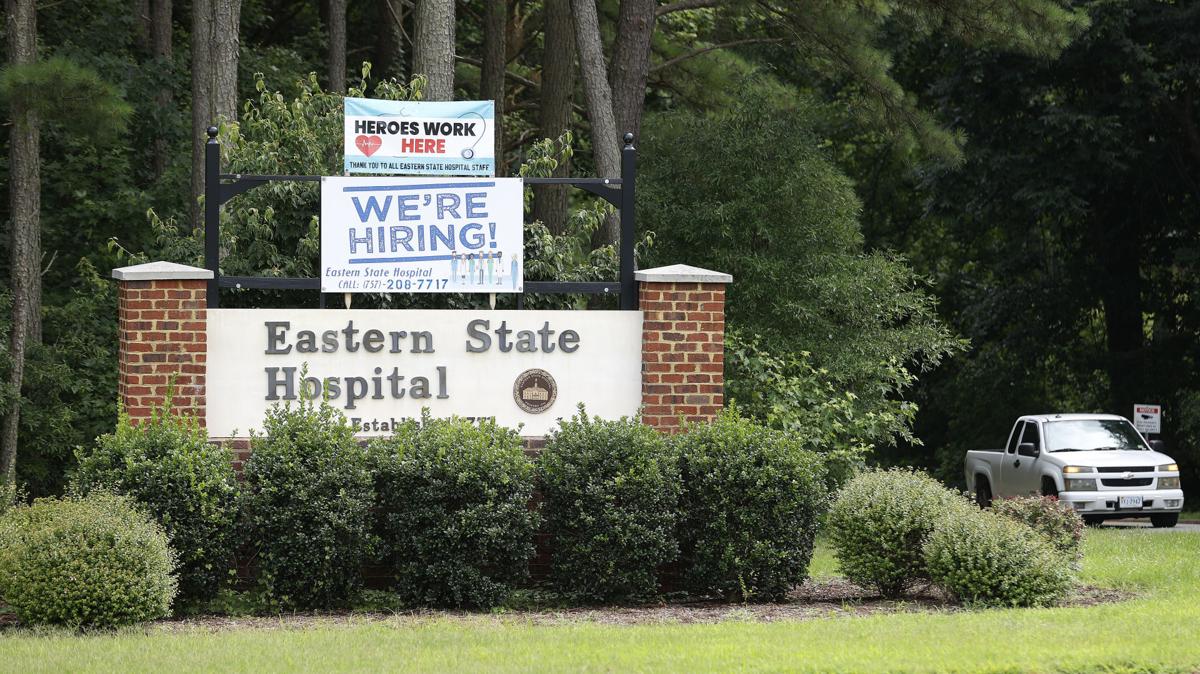 Lawmakers in charge of ensuring Virginia is adequately treating people with mental health problems heard directly Thursday from the state official who says low staffing at state hospitals has brought unprecedented levels of danger.
Alison Land, state commissioner of behavioral health and developmental services, outlined the spending she said is needed — including $75 million for salaries and pay increases — to make the state's mental health facilities safe. She spoke to a subcommittee of lawmakers created in 2014 to study and improve mental health services.
Land recently closed admissions temporarily at five of the state's mental hospitals because staffing levels are so low that patients and staff aren't safe.
Certain staff vacancies at one of them, Eastern State Hospital near Williamsburg, are over 50%. State hospitals have recorded 80 serious injuries to staff or patients since July 1. Those include things like lacerations and fractures.
Part of the problem is that pay remains so low for positions in the hospitals that the state can't keep enough staff.
"Our safety net is no longer safe," Land told lawmakers, saying she wants to minimize the number of days or weeks that the admissions are closed.
Land's department is using $25 million in emergency funding for employee bonuses that she hopes will be effective Aug. 1, and to bring in out-of-state contract staff to work in the five hospitals where admissions are temporarily halted.
The General Assembly will convene Aug. 2 to determine how to spend $4.3 billion in federal aid to Virginia under the American Rescue Plan Act, the federal stimulus package approved in March in response to the COVID-19 pandemic.
Lawmakers earlier this year made changes to how they oversee mental health. The Joint Subcommittee to Study Mental Health Services in the Commonwealth in the 21st Century, the panel created in 2014 that Land addressed, has come to an end. It's morphed into the Behavioral Health Commission, which will hire an executive director.
Sen. Creigh Deeds, D-Bath, chaired the subcommittee and will also chair the new commission.
"I'm proud of the things we've done. But we haven't done enough. We just haven't done enough," Deeds said. "We're going to expect more, we're going to demand more, and we're going to do more."
Admissions of people under temporary detention orders have increased by almost 400% at state mental hospitals since 2013, the year that Deeds' 24-year-old son attacked his father and then died by suicide less than 13 hours after being released from emergency custody because no bed was found for him at a private or public psychiatric facility.
Del. Patrick Hope, D-Arlington, told Land he was surprised by her decision to close admissions at the five hospitals and asked if she had approval from the governor to do it.
"This was not an approved decision," she said. "If any facility that we licensed operated like this, we would close them."
Del. Rob Bell, R-Albemarle, said one solution is for private hospitals to begin accepting more patients in mental health crises. Since 2015, the state's share of admissions has risen in proportion to the private hospitals' declining share.
"I don't know how we make them take it," Land said. "I would be open to suggestions."
(804) 649-6061
Twitter: @patrickmwilson
Staff writer Michael Martz contributed to this report.