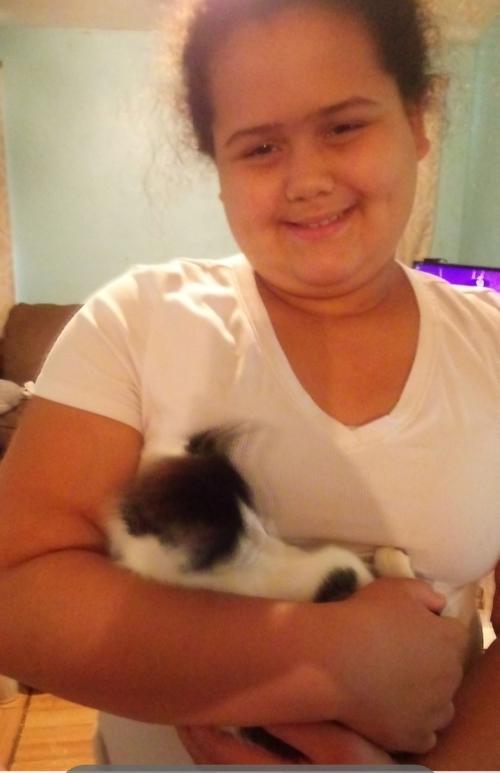 Teresa Sperry felt a headache on a Wednesday. By Sunday, she was in the emergency room, coughing heavily and vomiting. By last Monday, the 10-year-old Suffolk girl had stopped breathing.
She was taken to the Children's Hospital of the King's Daughters in Norfolk, where her heart stopped beating. Doctors spent 30 minutes trying to restart it, but she died that afternoon.
That same day, just five days after she initially felt ill, her COVID-19 test came back positive.
It was a stunningly tragic death and a rare case, doctors said. It illustrates the risk children and adults alike face as the pandemic stretches on, schools continue in person and vaccination rates lag for those old enough to receive them. Teresa, like others under the age of 12, wasn't eligible.
How many hospitalizations and deaths the state will tolerate to keep schools open is unclear. The Virginia Department of Health will continue looking at health care capacity and vaccination coverage when evaluating whether to keep schools open, said Logan Anderson, spokesperson for the VDH. The department also is building a public-facing dashboard to track cases, hospitalizations and deaths of children.
Keeping children safe is Gov. Ralph Northam's top priority, spokesperson Alena Yarmosky said. And that's why masking in schools and vaccinations for everyone eligible are so important. But the governor isn't considering the kind of restrictions on gatherings or businesses that were in place at the start of the pandemic.
"The data shows these commonsense protections are working," Yarmosky added. "Schools are the safest place for children to be — with the vast majority of school cases coming from the outside community, not from in-school transmission. But the very best way to protect kids is for all eligible Virginians to get vaccinated. Children are not yet able to get the shot — if you can and you choose not to, you are putting yourself and Virginia's kids at risk."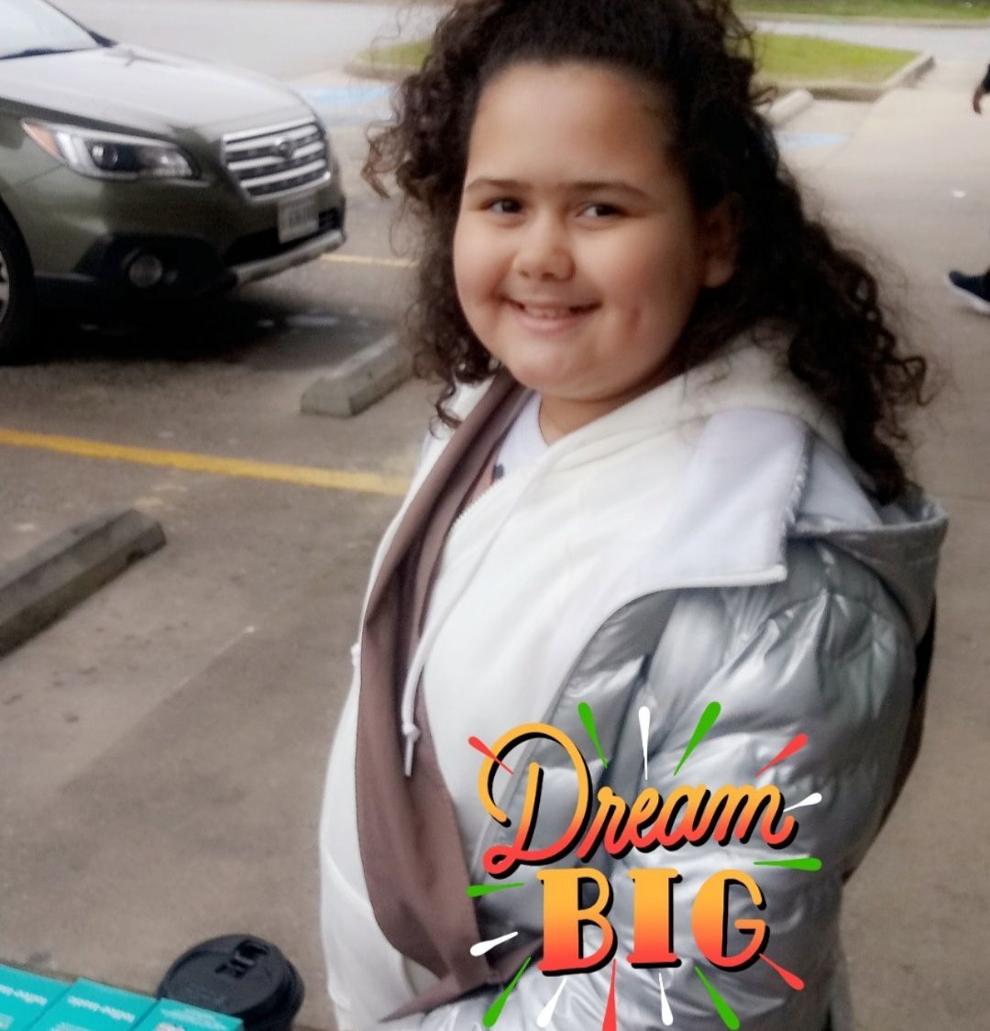 It's hard to tell how sick students are
Teresa always liked helping people and, in her fifth-grade class at Hillpoint Elementary, it was her job to walk sick students to the clinic, said Nicole Sperry, Teresa's mother. Teresa proudly referred to herself as the "class nurse." If a sick student was sent home, Teresa took them their book bag.
As a third-grade teacher herself, Sperry said she can't imagine giving a student a job that puts their health at risk.
"I have some jobs, but they're not anything that could potentially expose another kid to COVID," she said.
Suffolk Superintendent John Gordon III declined an interview request through a spokesperson.
It's hard to tell how many children at Hillpoint are sick, Sperry said. When a student tests positive, parents receive an email from the school system. The families of students who are exposed also are notified. Sperry received several emails in the two weeks before Teresa died, but she was never notified that her daughter was exposed.
And not every sick child is tested for COVID. Some parents simply keep their children home until they are asymptomatic, she said.
Between the time a student gets sick, gets a COVID test, receives the result and the school community is notified, it takes five days, Sperry said. That's too long.
"There's got to be a better way to get people notified ahead of time," she said.
Suffolk's dashboard listed 293 new cases per 100,000 people for the week beginning Sept. 20, not far off the peak of 305 the last week of August. The positivity rate on tests was 10% for the week starting Sept. 20, down from 18% earlier in the month.
Too often, families send their students to school sick, and kids at school don't always properly wear their masks, Sperry said. On Facebook, she attributed her daughter's death to others not taking sufficient precautions.
"My beautiful girl was taken from me because people are too damn selfish to care about what could happen to others," she wrote. "Want to know what you can do to honor my lovely girl? Wear a damn mask! Get vaccinated!"
The number of children hospitalized for COVID-19 in Virginia is higher than ever. More than 900 children have been hospitalized with a confirmed or suspected case of COVID in the past four weeks, more than any four-week period since record-keeping began in July 2020.
Contributing factors include the higher transmissibility of the delta variant, the reopening of schools and the lack of vaccines for children under 12.
If a child is having trouble breathing or breathing fast, if they have a fever or if they're not acting right, that's the time to call 911 or go to the emergency room, said Dr. Laura Sass, medical director of infection prevention and infectious disease specialist at CHKD.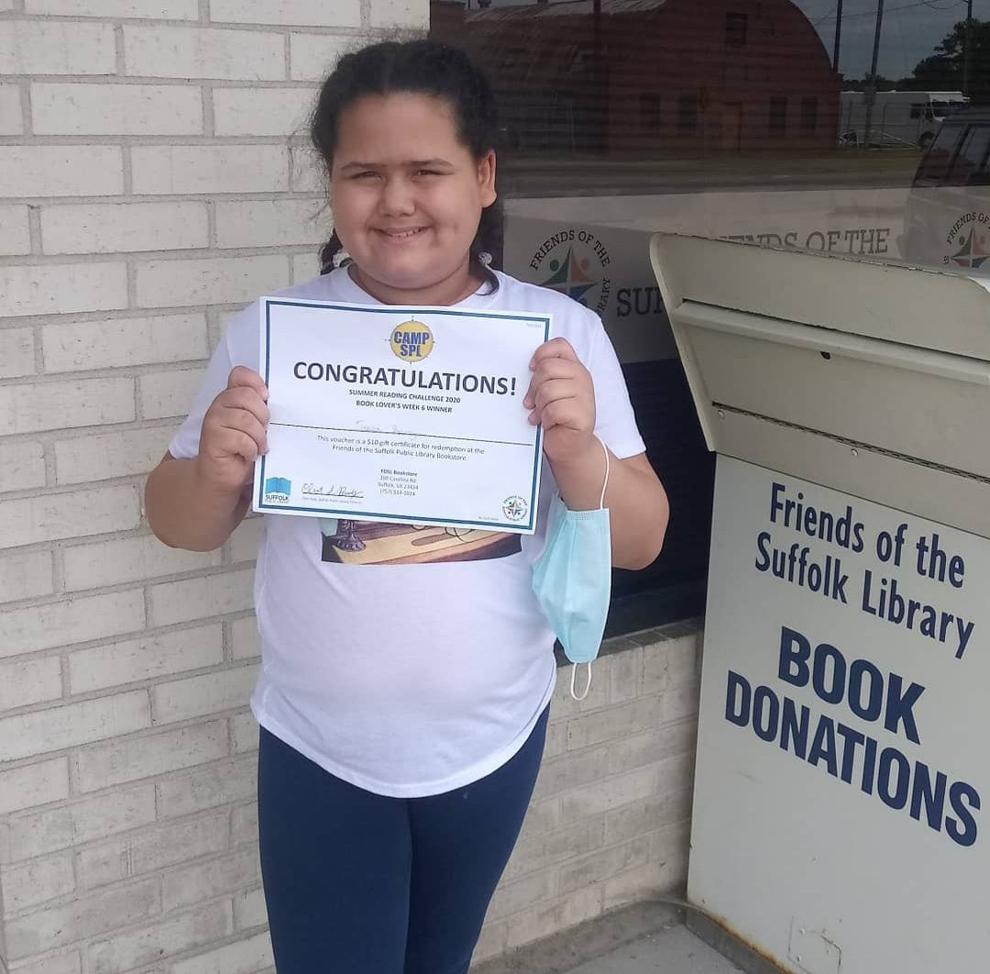 'COVID-19 is a whole body disease'
Around lunchtime on Monday, Sperry got a video call from her 9-year-old son, Michael. She didn't answer initially, but he kept calling.
She finally picked up, and Michael told her that Teresa, at home in her bedroom, had stopped breathing. The night before, Teresa had gone to the emergency room at Sentara Obici for wheezing as she breathed and for a sore throat. But her lungs were clear of pneumonia and her pain was bearable, so doctors sent her home.
The next morning, Teresa's COVID test from the night before came back positive. When her father went to check on her, he found Teresa not breathing. He began chest compressions, and 911 was called.
Responders took her back to Obici, where she was stabilized and transferred to Children's Hospital of the King's Daughters. A doctor there would not discuss Teresa's symptoms because she did not have permission from Teresa's family.
While most people associate the coronavirus with respiratory disease, the virus can also cause myocarditis, blood clots, vomiting or diarrhea, Sass said.
"COVID-19 is a whole body disease," she said.
But blood clots have affected just two of the 8,000 children who have tested positive at CHKD since the pandemic began, Sass said.
If Teresa had developed myocarditis — an inflammation of the heart — from the virus, that could explain why her health deteriorated so quickly, said Dr. Suzanne Lavoie, a Virginia Commonwealth University Health infectious disease specialist and professor of pediatrics and internal medicine.
"We have no idea why" Teresa died so quickly, Sass said.
While a quick decline from COVID is rare, it's not unheard of, she said. Schwanda Corprew, a 17-year-old from Norfolk who died in August, succumbed so fast that she died at home before making it to the hospital.
Teresa wasn't immediately tested for COVID, her mother said. The Friday before Teresa died, her father called Suffolk Pediatrics, a part of the CHKD system. Her symptoms were mild, and he was told he had to wait until Teresa had been symptomatic for five days to be tested, Sperry said.
Her test was scheduled for Monday, and her father was told to assume his daughter had COVID, begin quarantining and watch her symptoms. If they worsened, he was to seek medical attention immediately.
It's unclear why Teresa wasn't tested immediately. It's not the hospital system's policy to wait five days, said CHKD spokesperson Elizabeth Earley. The policy is to test children as soon as they can, but because they don't always offer same-day tests, "the most important message we need to share is that parents need to closely monitor their children's symptoms."
That Teresa wasn't tested quicker is concerning, Lavoie said. But it's unclear if an earlier test would have changed anything, since the Sperry family immediately began quarantining and masking in their house.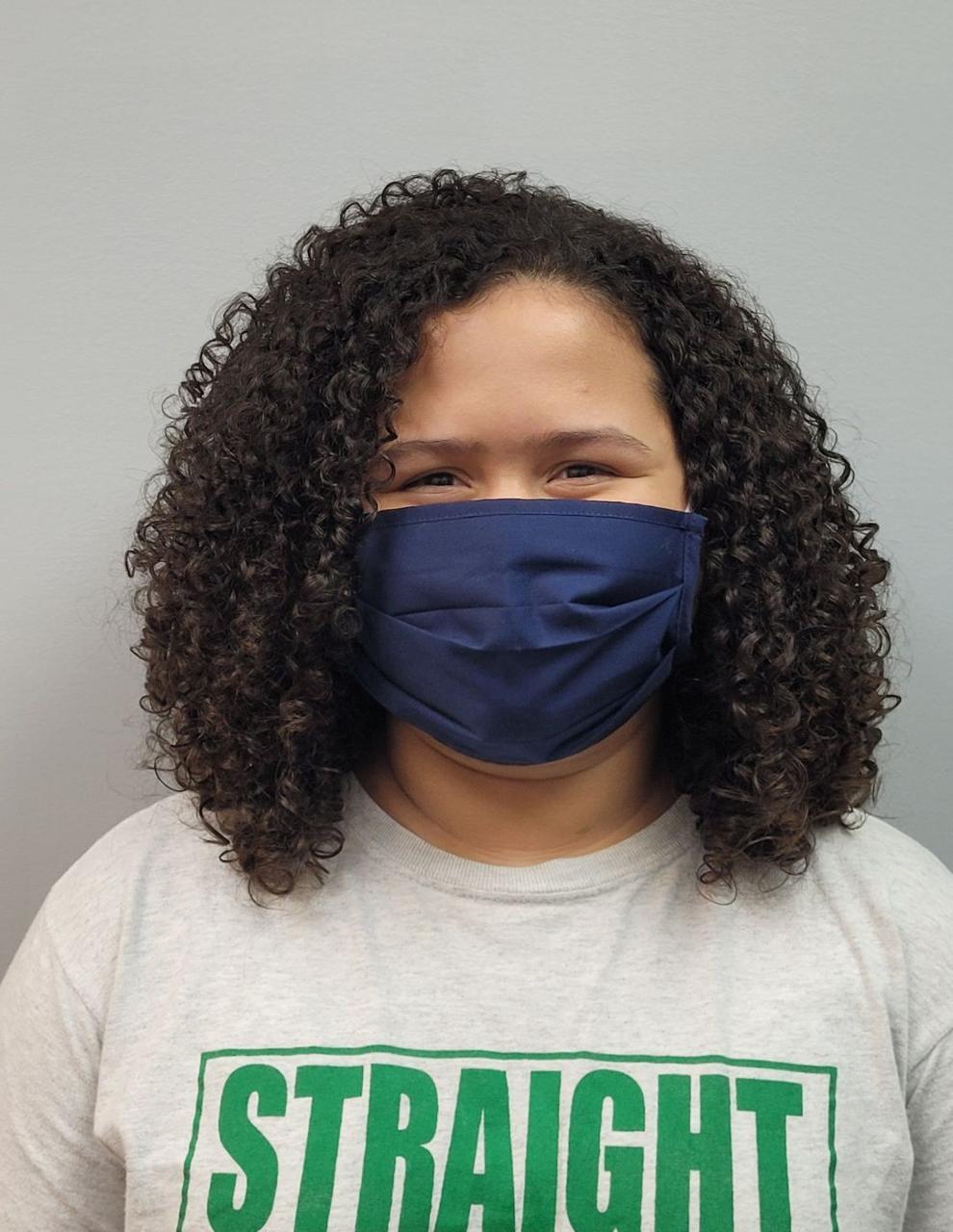 Sending kids to school is a risk, but how big?
There is a risk sending kids to school, the doctors said. But the risk of dying remains low for children, even those too young to be vaccinated.
There are ways to minimize that risk, such as vaccinating the adults around the students. Distancing at least 3 feet, wearing masks and not taking them off also minimize the risk.
"It's cliché, but if all the adults got vaccinated, we wouldn't have these problems in school," Lavoie said.
The deaths extend beyond Teresa Sperry. A Chesterfield County bus driver died of COVID last month, and a Norfolk Spanish teacher passed away recently. It's hard, sometimes impossible, to track where a person caught the virus. Sperry isn't sure she's comfortable taking the risk of sending her other children back to school.
Not attending in-person school presents risks, too, Lavoie said. Students are more likely to suffer social and psychological impacts cooped up at home.
Because schools have been open only four to six weeks, it's still hard to tell how much of an effect their being open is having on the rise of cases, Sass said. After all, cases were on the rise before school started.
The VDH still considers school a relatively safe place. Children are more likely to transmit the virus outside school than inside because of the mitigation strategies, said Anderson, the department's spokesperson.
When people learn of Teresa's death, they should realize COVID isn't over, Sperry said. She hopes Teresa's death will change people's minds about masks and vaccination.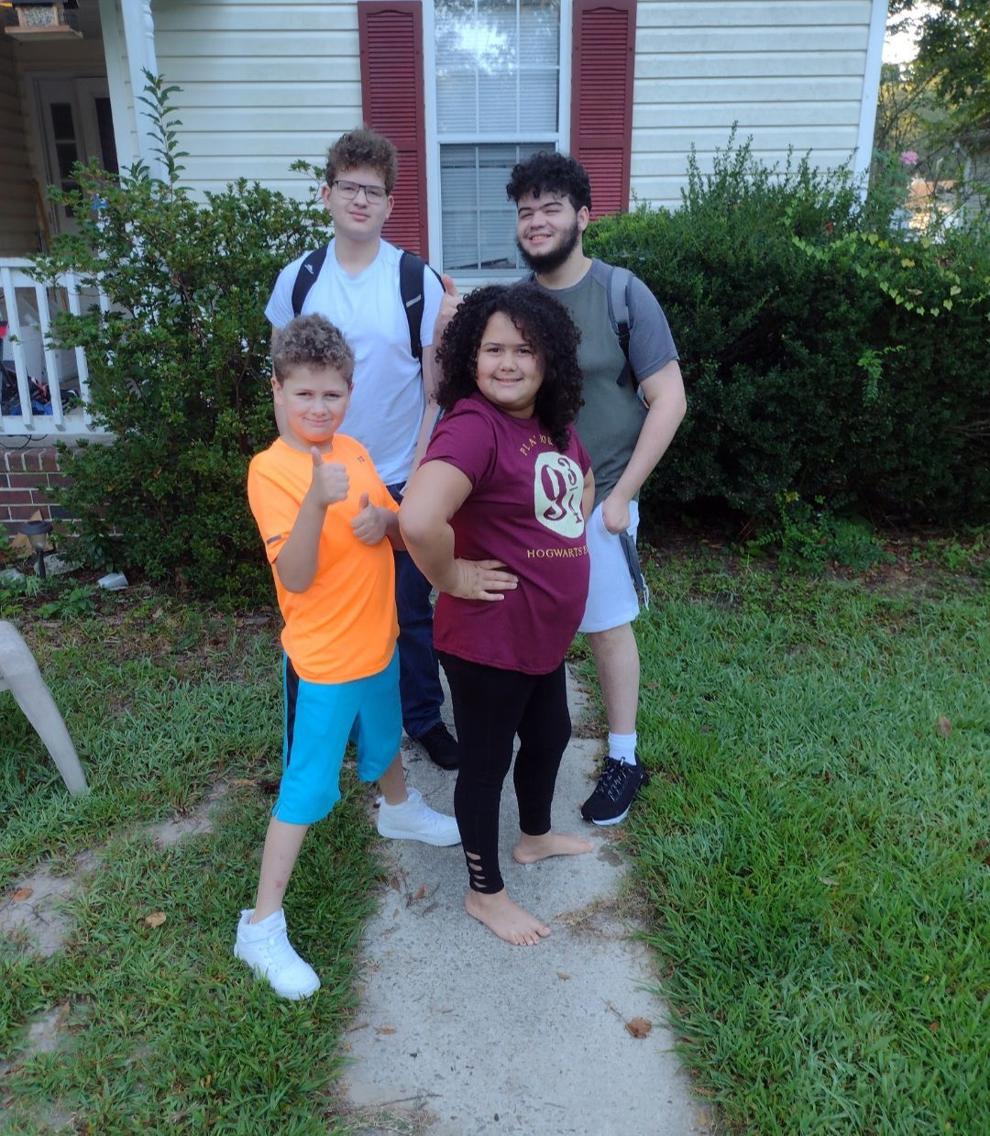 Teresa was a child who dipped her toe into everything, her mother said. She loved riding her bike, and she was learning to roller skate. She sewed clothes, and last Christmas she made stockings for everyone in the family. She even sewed a pillow for her cat, Missy.
She was starting to draw, and she was an adept singer and dancer, a fan of Billie Eilish. Her singing voice was raspy, drawing comparisons to Stevie Nicks or Amy Winehouse.
She was a Girl Scout, and she knew how to scramble eggs. Each weekend, she'd wake up and crack eggs and toast bread for the whole family.
"She had such a huge heart for everyone else," Sperry said. "Her heart wasn't strong enough to stay here."
Staff writer Sabrina Moreno contributed to this report.