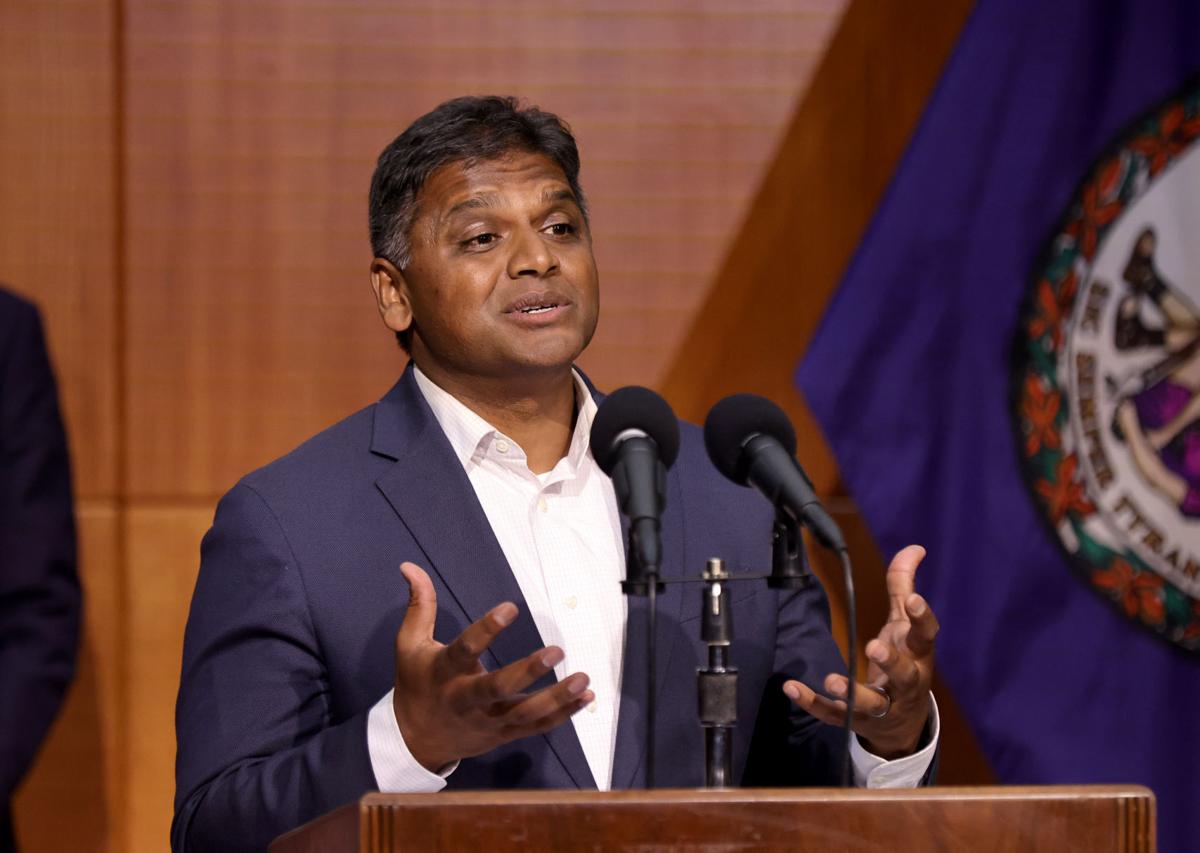 On Monday, Richmond and Henrico County will enter the second phase of COVID-19 vaccinations, which prioritizes front-line essential workers and residents who are age 75 and older.
It's unclear how many people in the two localities qualify for the next phase — which also includes people living in correctional facilities, homeless shelters and migrant labor camps — but statewide, at least 760,000 people are deemed to be in the state's essential industries. 
Under guidelines set by the Virginia Department of Health, police officers, firefighters and K-12 teachers are among the first in line to be prioritized among essential workers. These groups alone account for about 10,000 people total, according to government and school system websites.
The Richmond and Henrico health districts are planning seven vaccination events next week that could inoculate 1,000 people each. Four of them will take place at the Richmond Raceway on East Laburnum.
Typically, Henrico and Richmond do three to five mass events weekly, VDH spokesperson Cat Long said in a statement Tuesday. 
As of Tuesday, about 35,000 people in Richmond and the surrounding counties of Chesterfield, Henrico and Hanover had been vaccinated, said Dr. Danny Avula, the director of the Richmond and Henrico health districts and the new head of vaccinations for the VDH. An estimated 60,000 qualify under the first phase.
"It could be better, but it's better than a lot of other places in the state," Avula told the Henrico Board of Supervisors on Tuesday. "And it's only going to get better. ... The problem is it's going to happen differently in every location."
Avula added that it will take a few days for the state to determine whether Tuesday's guidance from the Centers for Disease Control and Prevention advising the second phase to include those 65 and older is a formal policy.
But the increased tension it could inflict on providers administering the vaccine in doing so is a concern, he said.
According to census data, more than 1.3 million Virginians are 65 or older, a population that the VDH currently is prioritizing in the third phase. Hospitals and local health departments have given out nearly 73% of available doses, while about 15% were through medical practices, community health providers and pharmacies — three avenues that the second phase will rely on.
Many may have never administered vaccines, especially unusually fragile ones like these that require ultra-cold storage, at this large a scale.
The widening of eligibility comes as Gov. Ralph Northam promised Virginians last Wednesday that vaccinations would be accelerated in the wake of a slower-than-expected start. He set a goal of 25,000 shots given per day, a target the state has yet to meet.
As of Tuesday, only a quarter of the doses distributed have been administered. Nationally, that percentage is about 34%, leaving Virginia to rank among the worst in the country when it comes to doses used.
Elevating the urgency is the fact that Virginia is averaging more than 5,100 cases per day. On Tuesday, the state saw one of its highest single-day increases in deaths.
On Jan. 5, the Richmond and Henrico health districts opened up a vaccine interest form for health care workers under the first phase who have yet to receive their first dose. Such a form has yet to be released for essential workers and people ages 75 and older, but the VDH's Long said more information would be released Wednesday.
To determine vaccine eligibility, residents can take a quiz on the VDH's website.
(804) 649-6103
Twitter: @sabrinaamorenoo