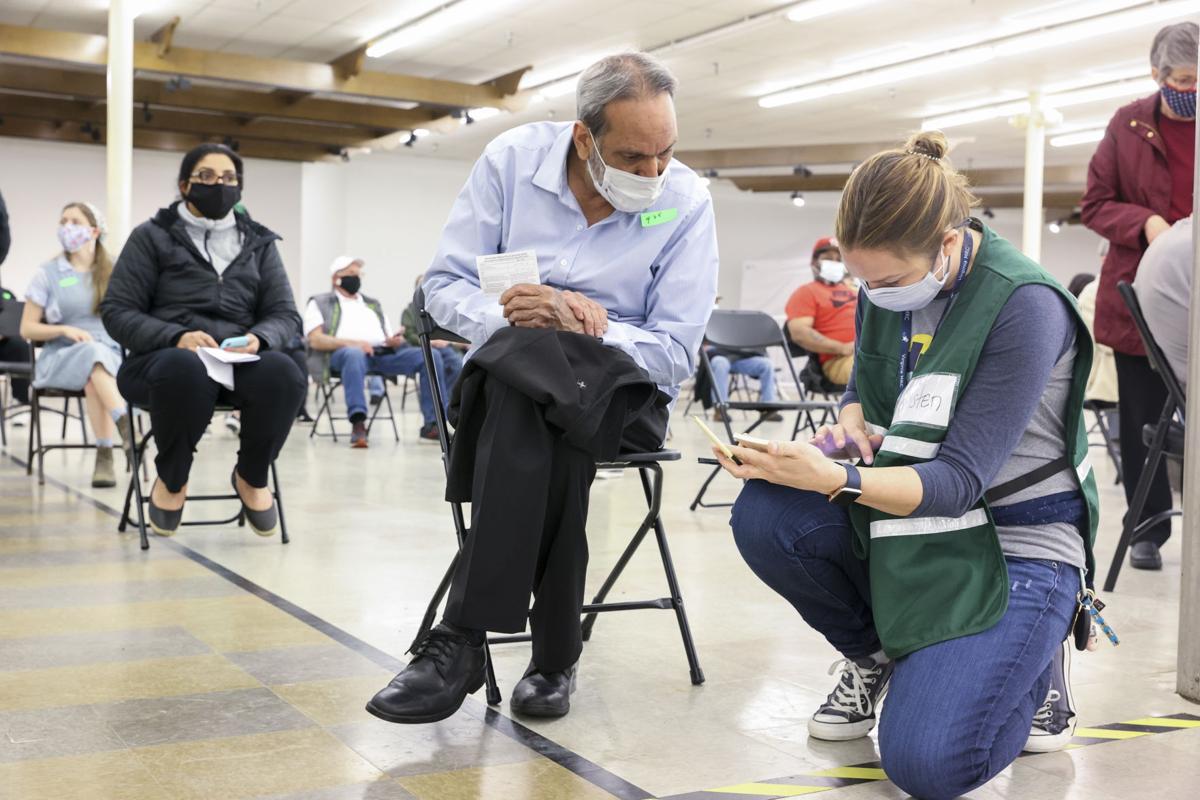 Virginia is receiving $77.1 million from the Centers for Disease Control and Prevention to help remove accessibility barriers limiting vaccine uptake and equitable distribution among the state's most-affected populations, the federal agency announced Tuesday.
Only the 11 states with more doses delivered than Virginia, such as Texas, Florida and California — which was allotted the most at $357 million — received a greater portion of the $3 billion initiative to bolster federal efforts through the American Rescue Plan and CARES Act.
The CDC is requiring 60%, or about $46.3 million, be allocated to supporting local health departments, community organizations and health centers and 75% of the total funding to prioritize programs focused on vaccine access.
"[Virginia Department of Health] is currently soliciting input from local health districts about what they need to augment their vaccine hesitancy work on the ground," said Dr. Danny Avula, the state's vaccine coordinator, on Tuesday. "We are developing our program plan for submission to the CDC in the next couple of weeks."
While specifics on management and local allocation will likely not be known until then, Avula said a portion of the funding will go toward bolstering existing undertaking in Black and Latino communities and addressing vaccine mistrust.
An already-identified need is community engagement in rural counties. Avula said this will likely become one of the greater hurdles to achieving herd immunity in May and June.
People in more remote areas and those who lean politically conservative are major blocs where VDH is seeing high levels of vaccine skepticism regardless of education outreach, following a trend seen nationally.
Vaccine hesitancy was found to run deepest in white evangelicals, according to March findings from The Associated Press-NORC Center for Public Affairs Research, undoing a previous notion that Black and Latino communities were the most skeptical.
Still, the move from CDC marks an aggressive attempt to reduce disparities that, nearly four months into the vaccine rollout, have catapulted white Virginians to being vaccinated at 4.7 times the rate of Black residents and 8 times that of Latinos.
This gulf is occurring as Black and Latino Virginians in their 30s and 40s have a COVID death rate 6.3 and 10.9 times higher than whites in the same age group when accounting for population.
Structural limitations in these communities — internet access, language, rampant misinformation and transportation — have contributed to the lag.
On-the-ground efforts have been underway with targeted clinics for immigrants and refugees, reserved appointment slots for Black and Latino residents and the hiring of more bilingual community health workers. But more is needed, and ramping up these strategies requires money and staffing that public health departments historically have not had.
With all adults in Virginia expected to be eligible for a dose by April 18, the money could prove critical in ensuring the widened eligibility doesn't worsen those challenges — especially since variants pose a threat to vaccine progress and the people most likely to be in frontline jobs around crowds of people are immigrant and Black and Latino populations.
Despite eligibility phases prioritizing essential workers, VDH's website on Tuesday showed that as vaccination counts among white people near 1.1 million doses, Latinos hit only 133,444 on Tuesday. Black residents approached 227,000.
The percentage of total vaccinations for each group, 8.3% for Latinos and 14.2% for Black Virginians, is lower than their share of the state and their COVID-19 demographics.
(804) 649-6103
Twitter: @sabrinaamorenoo