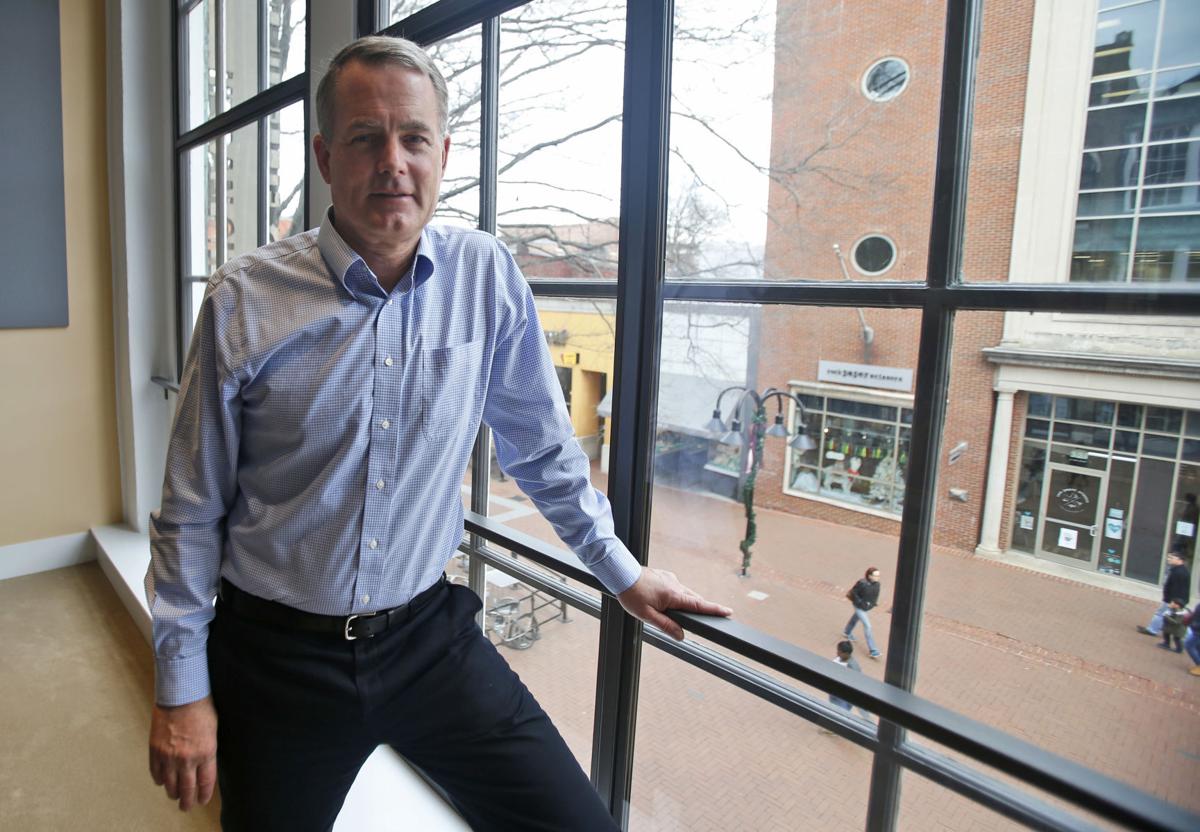 Virginia House Democrats have turned some attention toward attacking Charlottesville mega-donor Michael Bills, the multimillionaire who supports candidates who want to limit Dominion Energy's influence in Virginia politics.
The attack came within a mail piece paid for and authorized by the House Democratic Caucus in a contested primary election in Northern Virginia.
Challenger Pam Montgomery, the chief of staff to Prince William County Supervisor Margaret Franklin, is trying to unseat Del. Candi King, who in January won a special election to succeed former Del. Jennifer Carroll Foy. Carroll Foy resigned to run in the Democratic primary for governor.
The district includes parts of Prince William and Stafford counties.
The issue of whether to accept campaign money from monopoly utility Dominion Energy, which has a long history of influencing politicians to write regulatory laws favorable to Dominion's profits, has divided Democrats in the General Assembly. King is among Democrats who accept money from Dominion Energy.
Bills, a hedge fund manager, in 2018 began offering money to candidates in Virginia who decline to accept campaign money from Dominion, saying he wants the legislature to allow more competition for clean energy and grant regulators at the State Corporation Commission stronger regulatory oversight over the utility.
The mail piece that attacks Montgomery said her campaign "is being backed by the same dark money billionaire donors who supported Republican [Sen.] Amanda Chase, the right-wing extremist..."
Bills has said he is not a billionaire. And while dark money contributions are designed to conceal the source of campaign money, all the donations from Bills to his Clean Virginia political action committee — and that PAC's contributions to candidates — are disclosed in public reports to the Virginia Department of Elections.
Clean Virginia donated to Chase, R-Chesterfield, but in 2020 announced, after criticism over the donations, that the PAC would no longer fund her because of her "divisive and dangerous response to the nationwide calls for racial justice."
Kate Sarna, a spokeswoman for the House Democratic Caucus, did not respond to a voicemail, text and email Wednesday seeking comment.
The attack surprised Bills, and Clean Virginia issued a statement noting that since 2018 he had given more than $1.8 million to members of the House Democratic Caucus and Democratic House candidates, and "actively" gives money to 42 of the 55 House Democrats.
"The recent attack ad against Pam Montgomery — paid for by the Virginia House Democratic Caucus — is a shameful smear campaign full of inaccuracies," Clean Virginia spokeswoman Cassady Craighill said in a statement.
"Groundlessly besmirching the name of a lifelong civil servant and community leader simply because, unlike the short-term incumbent, she refuses contributions from Dominion Energy is both disgraceful and an illogical strategy."