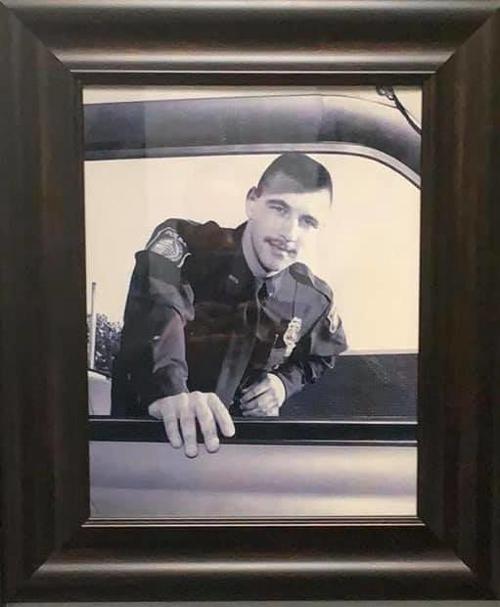 A unique innocence claim in an almost preposterously convoluted case filed by a man serving life in prison in large part for a murder a jury acquitted him of committing has won crucial support from Virginia Attorney General Mark Herring.
To avoid the risk of a death sentence if tried by a jury for capital murder, in 1999 Terrence Jerome Richardson, 50, and Ferrone Claiborne, 45, pleaded guilty to lesser charges — Richardson to involuntary manslaughter and Claiborne to being an accessory after the fact — stemming from the drug-related slaying of Allen W. Gibson Jr., a Waverly police officer, in 1998.
New evidence has come to light and, earlier this year, their lawyers asked the Virginia Court of Appeals to grant a writ of actual innocence to Richardson, something rarely granted unless prosecutors or the Virginia attorney general join in the request.
Fortunately for Richardson, that happened on Nov. 1, when Herring's office filed a response, writing: "Mr. Richardson should be granted a writ of actual innocence based upon the unique set of circumstances presented in his case."
In the event the appeals court does not agree, Herring asked the court to order an evidentiary hearing on the new evidence.
Claiborne's conviction was for a misdemeanor that is not eligible for a writ. But Jarrett Adams, one of the lawyers, contends that if the court of appeals grants the writ to Richardson, for all intents and purposes, Claiborne has been cleared as well.
Unfortunately for the two men, even if they are cleared of the Sussex County convictions, it will not release them from prison. They were not sentenced to life in Sussex County Circuit Court for the murder — it was in federal court for drug crimes.
After the Sussex County pleas, the U.S. Attorney's Office charged the two with Gibson's murder and related drug charges. The double-jeopardy ban in the Constitution does not protect defendants from being tried in both state and federal courts on similar charges.
A federal jury convicted Richardson and Claiborne of drug crimes, but acquitted them of Gibson's murder. Such acquittals are rare in federal courts. However, in federal court, a judge can consider other alleged crimes when fashioning sentences.
At the request of prosecutors, in 2001, a federal judge factored in Richardson and Claiborne's 1999 guilty pleas in Sussex County Circuit Court when fashioning their sentences for the federal drug convictions.
As a result, Richardson and Claiborne are serving life in a federal prison in Petersburg, their federal appeals exhausted and a presidential clemency bid rejected.
Adams hopes he can win a writ of actual innocence for Richardson on the Sussex County conviction and use it to ultimately get them out from under the federal life sentences.
"I've already greased the tracks. They know I'm coming," Adams said of federal authorities.
Gibson, 25, was shot to death with his own handgun in a wooded area behind the Waverly Village Apartments on the morning of April 25, 1998, after following two men he believed were engaged in a drug deal.
Before dying, he told a state trooper who arrived on the scene that his handgun "just went off" while he was struggling with two men.
In a prepared statement earlier this year, Gibson's daughter, Crissana Gibson, just 8 years old when her father was killed, supported reopening the case and freeing the men if they are innocent, or making sure they remain in prison if guilty.
Adams said Tuesday of the appeals court, "If they want to find out what really happened, they'll order an evidentiary hearing and allow me to put these people on the stand. It's going to be interesting."
In the Nov. 1 response to the Virginia Court of Appeals, Herring's office wrote, "It is clear from the record that some information and evidence presented in Mr. Richardson's federal trial was unavailable to him when he pleaded guilty in state court, including information that a key witness lied to state investigators and lied during the preliminary hearing.
"This case is unique in that it is also clear that no rational [judge or juror] would have found Mr. Richardson guilty had that information been presented in his proceedings in state court. The federal jury acquittal is conclusive in that regard," Herring argues. "Based upon those facts, the new evidence presented in his federal trial and the federal jury's acquittal, Mr. Richardson is entitled to a writ of actual innocence."
Adams said, "This case means a lot to me. I not only want to see them home, I want to know what the hell happened."