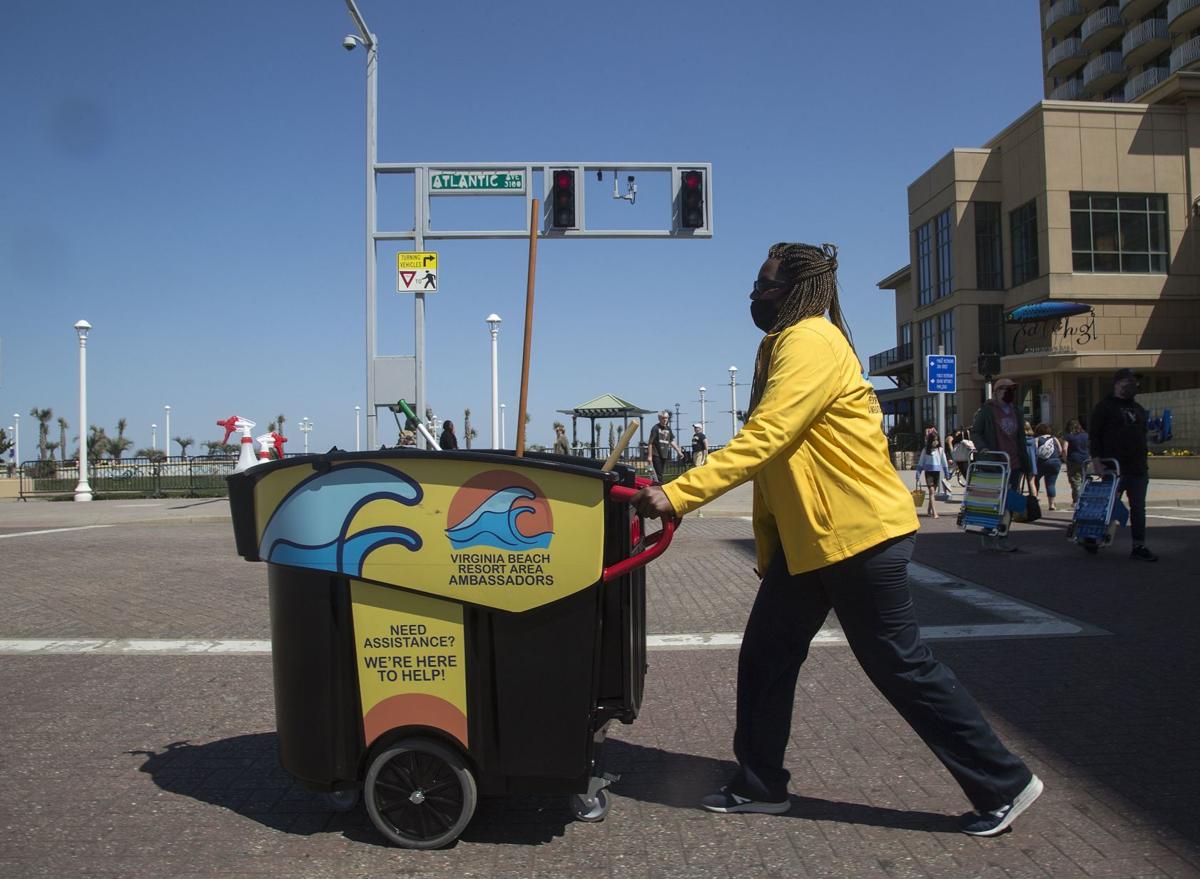 VIRGINIA BEACH — Cleaning and hospitality crews dressed in yellow shirts started patrolling Virginia Beach's Oceanfront area last week and will continue through summer.
The new "ambassador" program is part of the city's strategy to spruce up the Oceanfront and make it a friendlier, safer place for tourists and residents.
A new Resort Management Office recently opened on the corner of Arctic Avenue and 17th Street and is serving as the base for resort area zoning and code enforcement officers, as well as homeless outreach efforts.
"We're certainly investing in improving our maintenance and the image of public space," said Brian Solis, interim resort manager. He would like to see private business owners take the initiative to improve their spaces that have been in disrepair or stagnant for years.
The ambassadors patrol both sides of Atlantic Avenue. They carry brooms and dustpans to pick up litter along the sidewalks and other public areas.
About a dozen ambassadors will be visible throughout the day and up to 11 p.m. on weekends. They will answer questions, give directions and be "the eyes and ears" for any questionable activity on Atlantic Avenue, said Ashley Cannon, regional manager for Block by Block, the company that has contracted with the city for the services.
Homeless outreach workers, who work for the city's Department of Housing and Neighborhood Preservation, are also patrolling in their red shirts. Their job is to make contact with people who may be transient or homeless and offer food, shelter and job services to help them get off the street, Solis said.
On the night of March 26, shootings near the Oceanfront left two people dead and eight wounded in a scene described by police as "very chaotic." A woman who died was likely an innocent bystander, authorities said, while the other person killed was shot by a police officer.